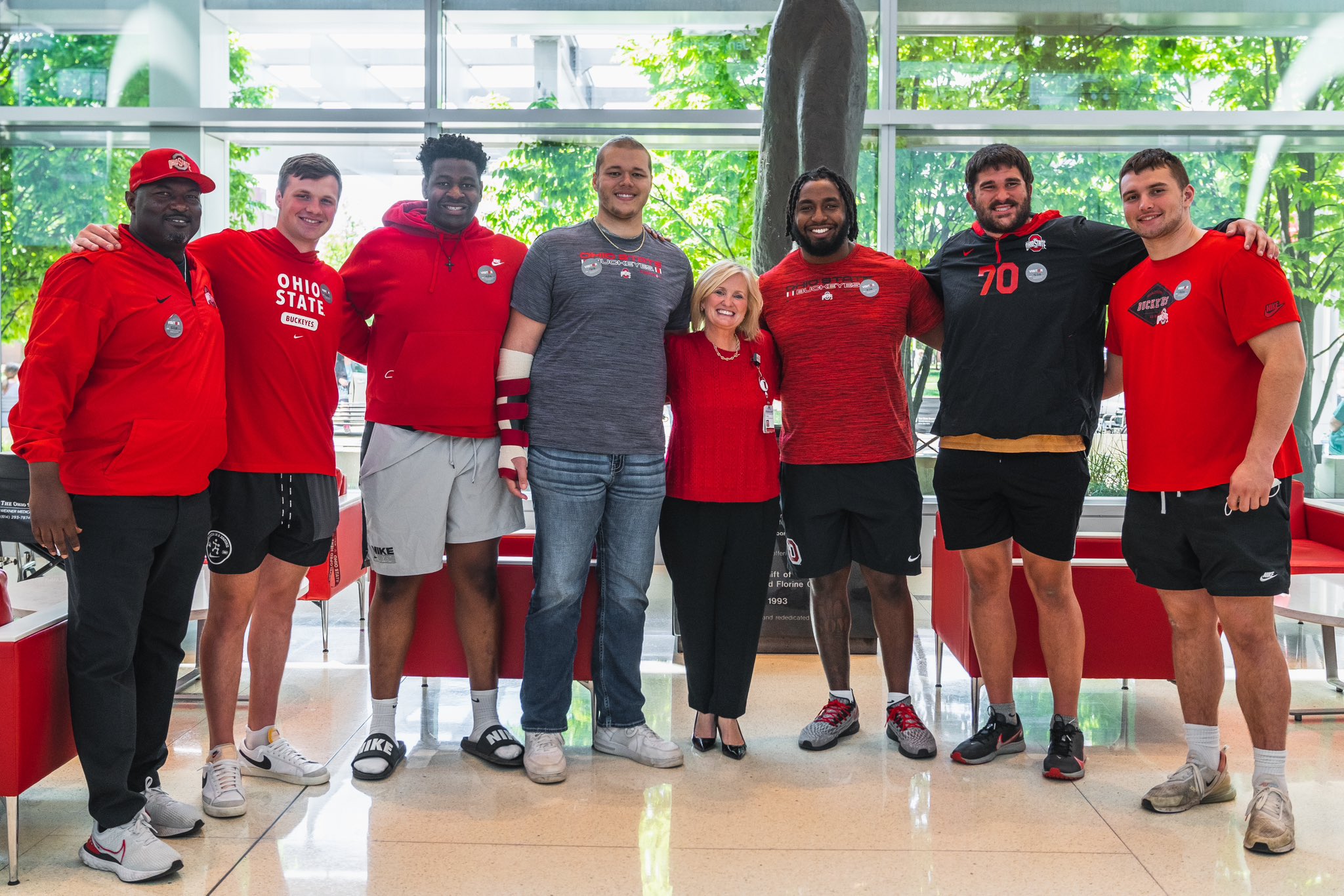 According to a report from Cleveland.com's Nathan Baird, Ohio State head coach Ryan Day said that offensive linemen Avery Henry and Grant Toutant are medically retiring from the football team.
Henry, who was diagnosed with bone cancer in December during his freshman season, announced in May that his cancer was in remission, and offensive line coach Justin Frye said later that month that a potential return to the field was "way down the road" for the lineman. Henry joined Ohio State as a three-star prospect in the 2022 recruiting class out of St. Clairsville, Ohio.
As for Toutant, he was entering his fourth season with the program but never saw the field during his time at Ohio State. Day did not disclose what Toutant's injury was that led to his medical retirement. He was a three-star offensive tackle out of Warren, Mich., in the 2020 recruiting class.
Henry and Toutant's medical retirements bring Ohio State down to the NCAA-mandated 85-man scholarship limit, though the Buckeyes have shown further interest in the transfer portal, expected to host former Northwestern linebacker Nigel Glover – a native of Northmont, Ohio – on an official visit this week, according to several reports.