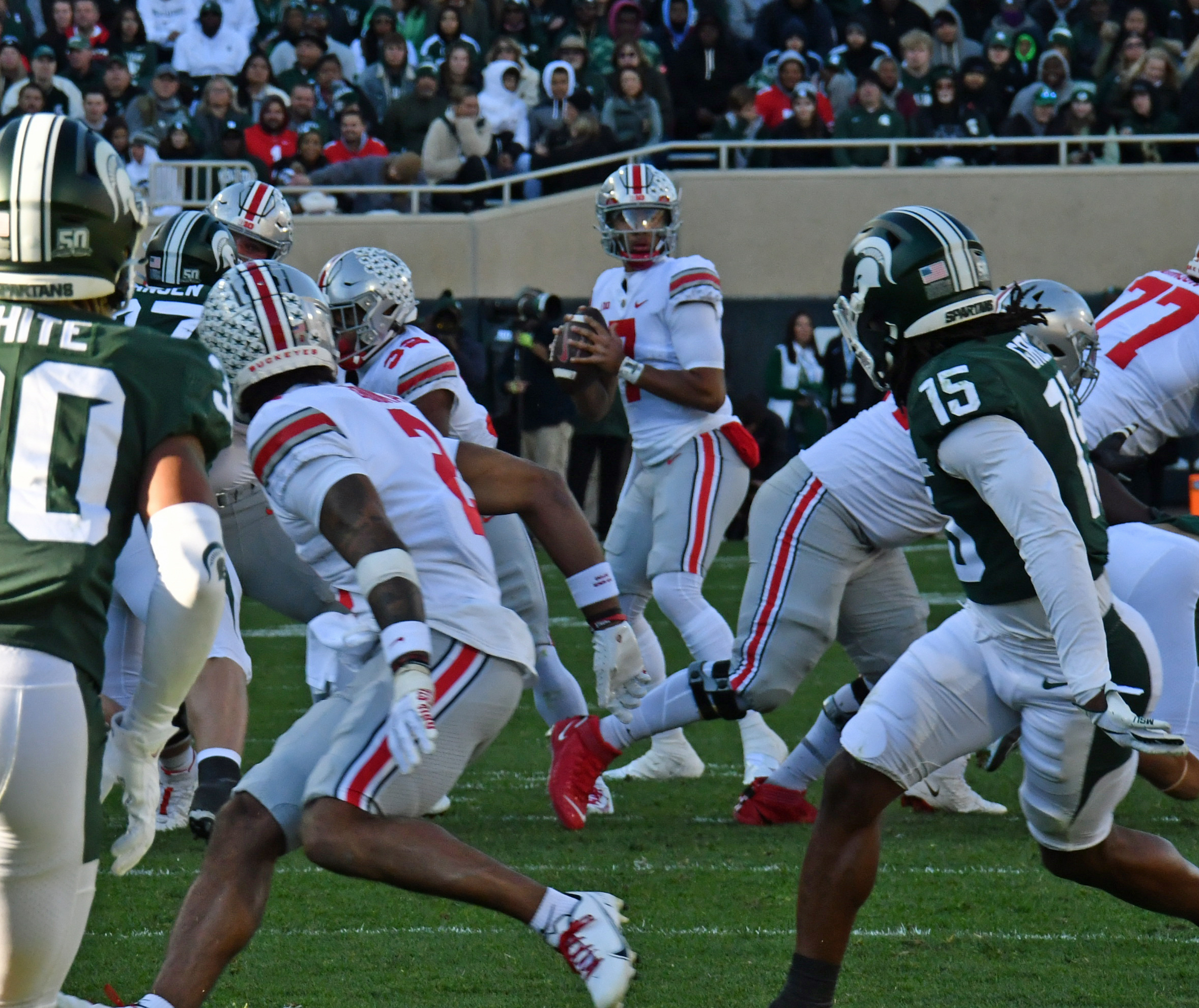 Following Ohio State's 49-20 win over Michigan State this past weekend, the Buckeyes named Players of the Game to recognize some impressive individual performances against the Spartans.
Quarterback C.J. Stroud was named Offensive Player of the Game. He finished 21-of-26 passing for 361 yards and six touchdowns, which ties an Ohio State record. He also became the first quarterback in Big Ten history to throw for six touchdowns in three games.
On the defensive side of the ball, which limited the Spartans to just 202 total yards of offense, safety Lathan Ransom was named Defensive Player of the Game. He earned the start at Bandit and got picked off Michigan State quarterback Payton Throne on the Spartans' first drive of the game, and he also finished with three tackles and a pass breakup.
The final honor went to linebacker Cody Simon, who was named Special Teams Player of the Week. Simon played 12 snaps at linebacker and 15 snaps on special teams, finishing with three tackles.