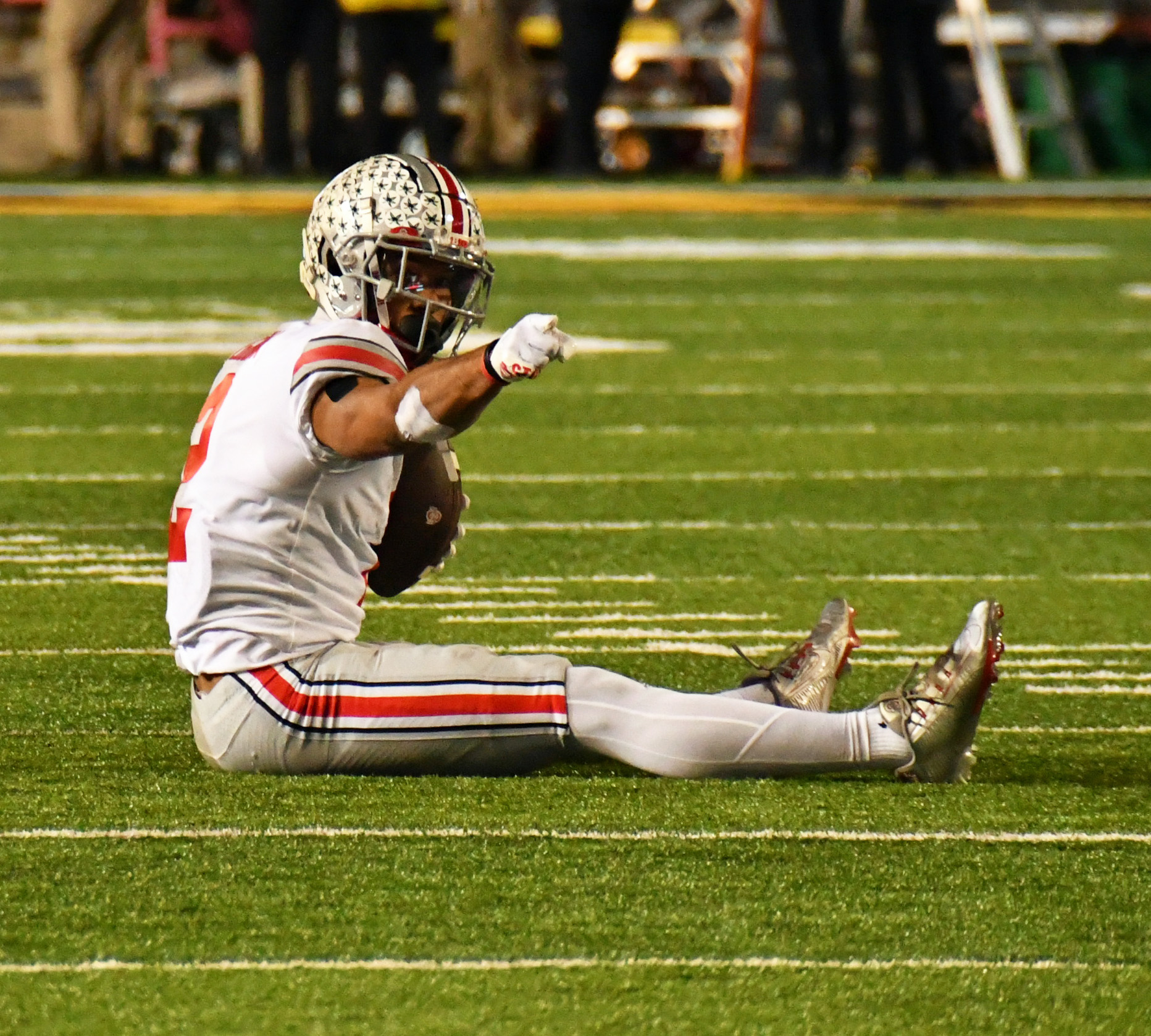 Ohio State will take the field for fall camp beginning on Thursday, and almost every Buckeye will be in attendance as the team enters the preseason with a significant degree of health.
Several players missed time during the spring due to injury, including wide receivers Emeka Egbuka, Julian Fleming and Xavier Johnson; linebackers Tommy Eichenberg and Steele Chambers; running backs TreVeyon Henderson, Evan Pryor and Miyan Williams; safeties Ja'Had Carter and Kourt Williams II; defensive end Mitchell Melton; and offensive lineman Jakob James.
According to head coach Ryan Day, however, all those players are expected to be full participants in fall camp, which will kick off this week with the first of 25 expected practices before Ohio State's season begins at Indiana on Sept. 2.
"Reis Stocksdale is the only one that has a long term (injury)," Day said Wednesday at Big Ten Media Days. "He had the ACL (injury), so he'll be out until bowl practice. You guys know the update on Zak Herbstreit, he'll be out indefinitely right now. Still be on the team, still going to report to camp and be a part of it. But he won't be able to get on the field until we get some sort of an update on his condition. But everybody else, everybody else is full go."
Herbstreit will miss time after he was hospitalized in June due to a heart issue. Ohio State also recently announced the medical retirements of offensive lineman Avery Henry and Grant Toutant, who are expected to remain part of the program in some capacity.