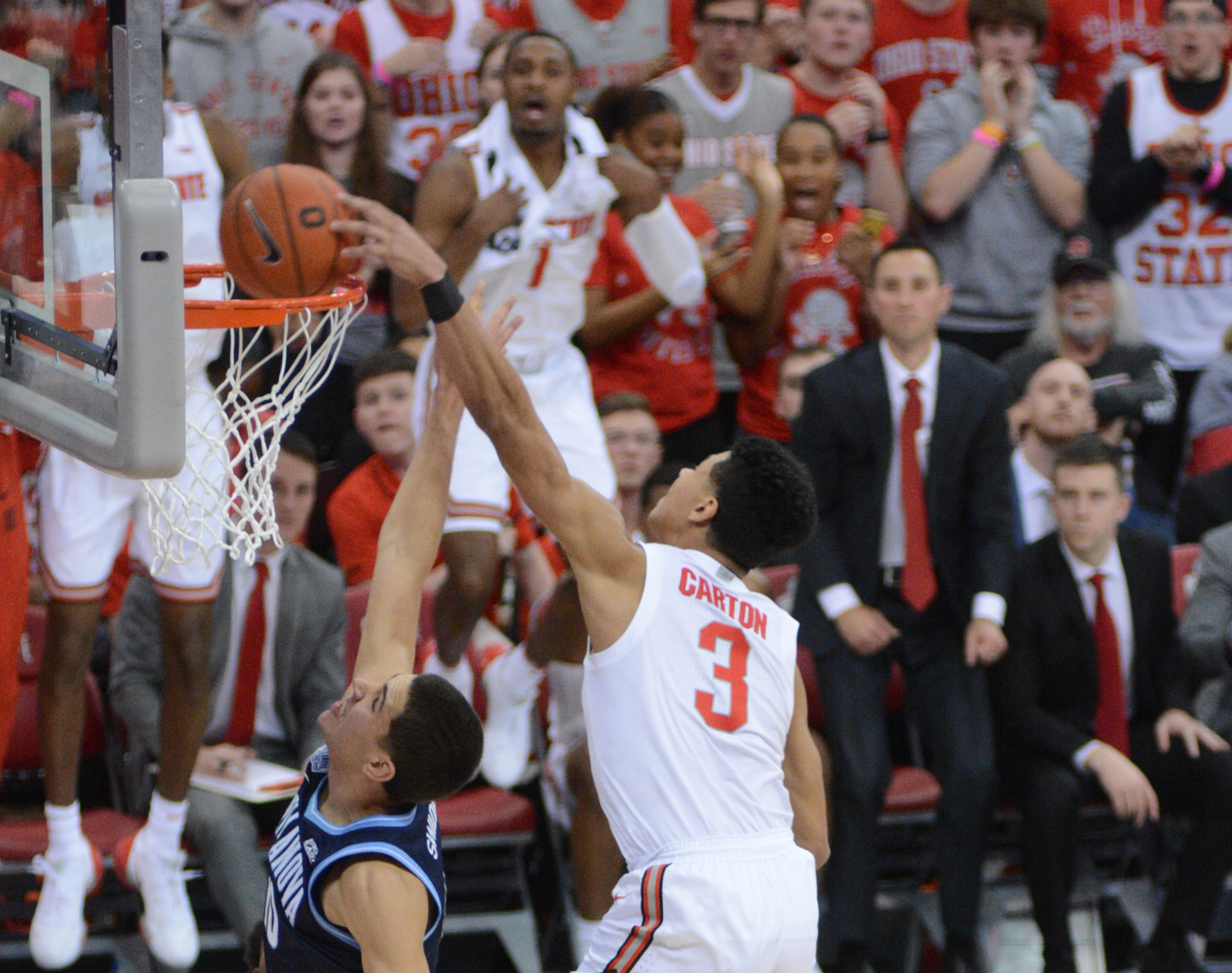 The unbeaten Buckeyes climbed to No. 3 in the AP Top 25 Poll following dominant wins against North Carolina and Penn State.
Future Ohio State opponents in the Top 25 include No. 4 Maryland, No. 5 Michigan, No. 8 Kentucky and No. 16 Michigan State.
Other future opponents for the Buckeyes outside the Top 25 include No. 28 Purdue, No. 29 Indiana and No. 42 West Virginia.
Ranked teams the 9-0 Buckeyes have beaten include No. 17 UNC, No. 20 Villanova and No. 40 Penn State.
Below is the full Week 6 AP Top 25 Poll, released on Dec. 9:
Utah State 160, Washington 144, Purdue 130, Indiana 13, Marquette 11, Liberty 9, Saint Mary's 8, Texas 6, Florida 5, Penn State 5, Georgia 4, West Virginia 3, Richmond 3, LSU 2, Duquesne 1, DePaul 1, Virginia Commonwealth 1