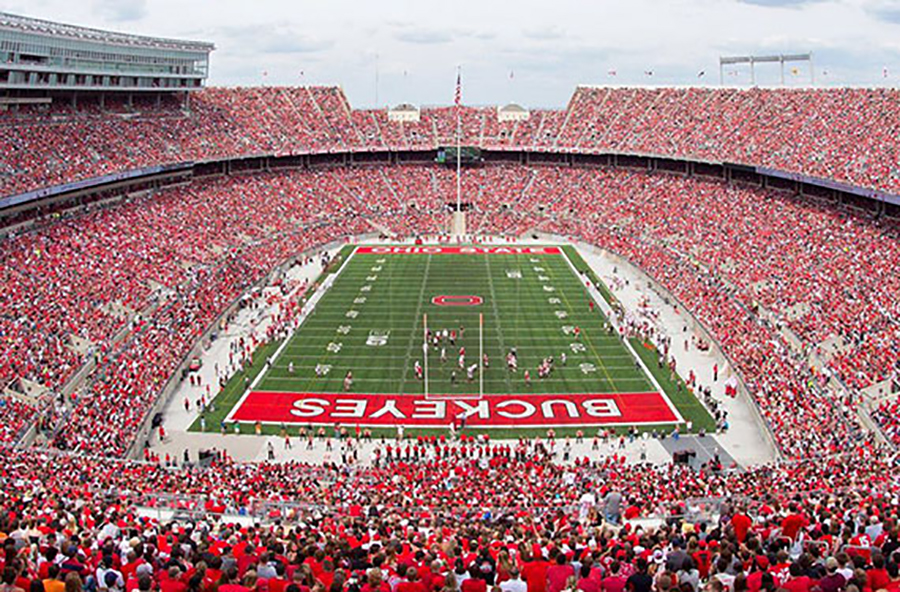 Ohio State has taken over first place in the LEARFIELD Directors' Cup standings, recognizing athletic department program excellence, holding a nearly 100-point advantage over second place in the second of three standings releases.
The Buckeyes check in at first with 858.00 points, ahead of No. 2 Texas (758.75), No. 3 Stanford (754.50), No. 4 North Carolina (686.50) and No. 5 Alabama (634.25). The final standings and winner will be announced in June. Ohio State finished fourth in the standings last year, with 11 teams finishing within the top 10 of their respective sport.
Leading the way for Ohio State in point gathering this year is the women's hockey team, whose runner-up finish netted 90 points for the Buckeyes. Football and wrestling both earned fourth-place finishes for 80 points, while fencing, women's basketball and women's volleyball (each placing fifth for 73 points) and women's swimming and diving (sixth for 73.5 points) all had top-10 finishes in their sports.
Joining Ohio State from the Big Ten among the top 25 in the standings is No. 6 Wisconsin, No. 7 Penn State, No. 19 Michigan and No. 23 Minnesota. The ACC currently boasts the most teams with seven.