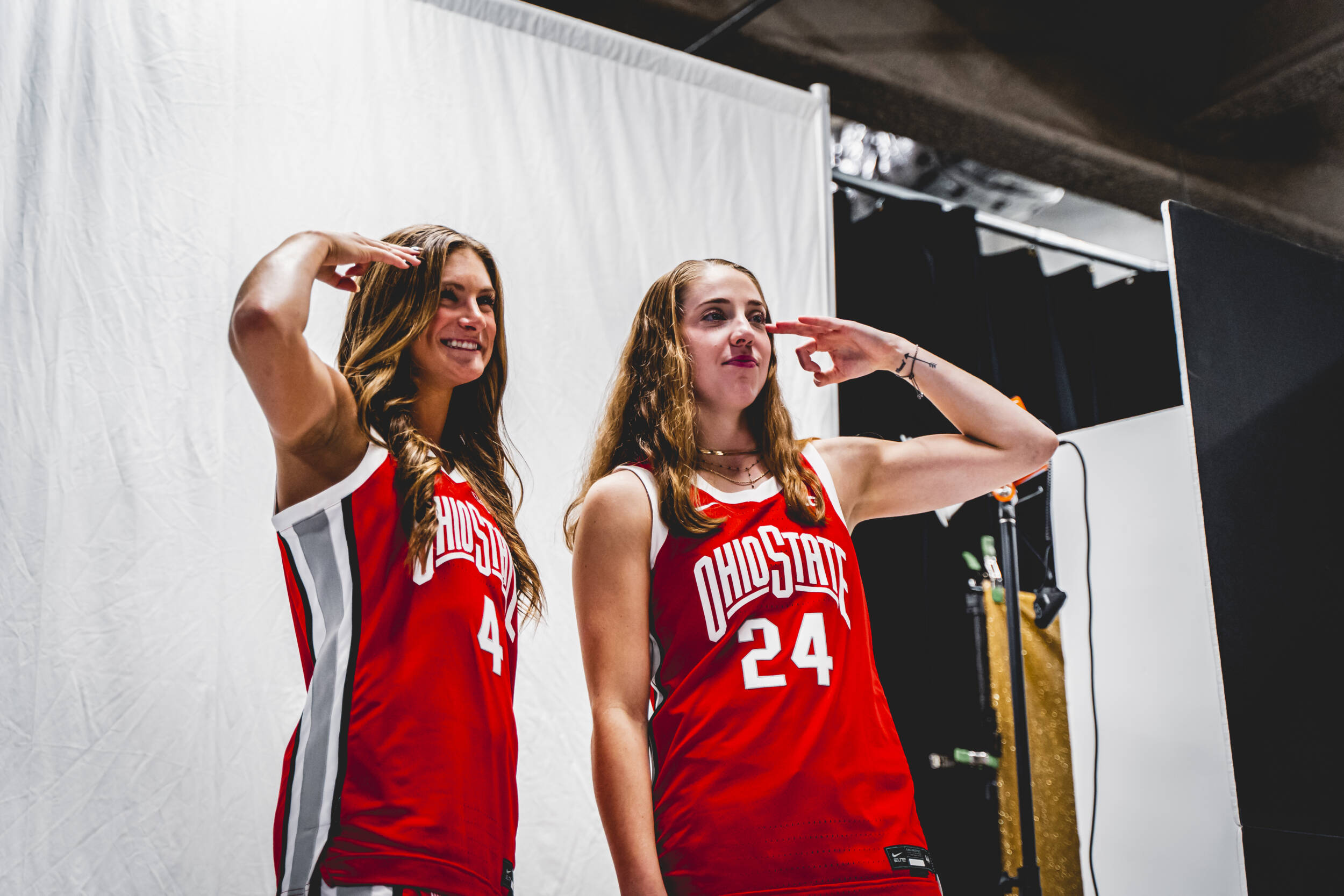 Ohio State guard Taylor Mikesell was named this week as one of the 25 finalists for the John R. Wooden Award, given annually to the player of the year in women's college basketball.
She leads Ohio State in scoring this season, averaging 18.1 points per game on 45.0 percent
shooting while adding 3.4 rebounds and 2.8 assists per contest. Though she isn't connecting from deep quite at last year's clip of 49.1 percent, she's still leading the Buckeyes by shooting 38.7 percent from beyond the arc.
Mikesell was one of two Buckeyes on the preseason watch list along with guard Jacy Sheldon, though Sheldon did not appear on the updated list after being out with injury for most of the season.
The Big Ten has the most selections on the list, with Mikesell joined by Indiana forward Mackenzie Holmes, Iowa guard Caitlin Clark and forward Monika Czinano, Maryland guard Diamond Miller and Michigan forward Emily Kiser.
The Wooden Award All-American Team will be announced during the Elite Eight round of the NCAA tournament, and the winner will be announced in April following the season's conclusion.