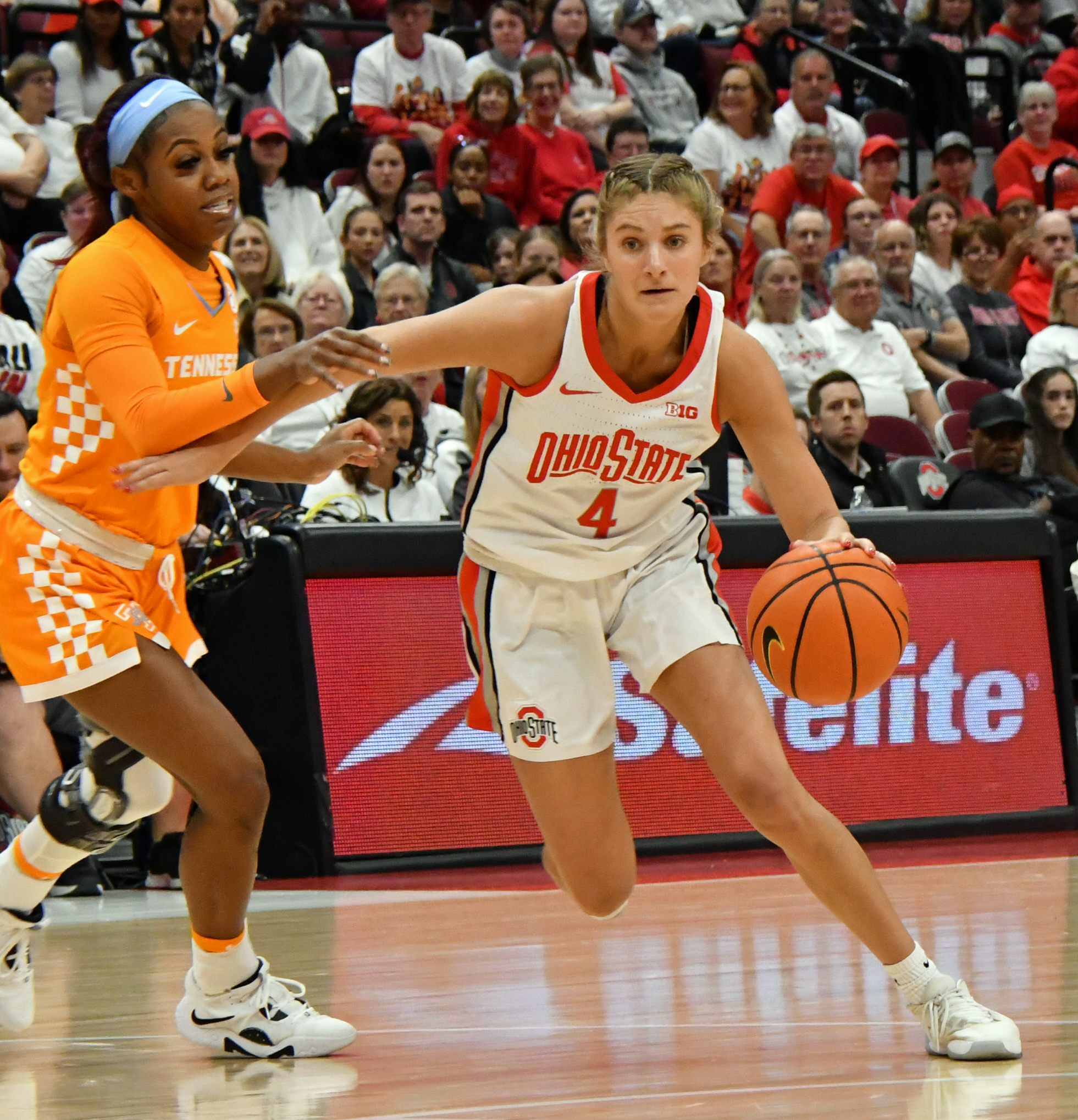 After missing her third consecutive game, the status of Ohio State guard Jacy Sheldon is being considered "week-to-week" with a lower-leg injury by head coach Kevin McGuff.
"At this point, week-to-week is what I would tell you," McGuff said after Sunday's win over Michigan State. "Probably week-to-week right now. We'll see how she kind of reacts to it."
Sheldon has been nursing lower-leg injury and has been seen with a boot on her right leg, though she has remained on the team's bench during the games she has missed. Sheldon has missed the last three games – wins over Rutgers, New Hampshire and the Spartans – though she did play nearly 40 minutes in Ohio State's win over Louisville on Nov. 30, and said she felt "great" after that game.
She has appeared in just five games for Ohio State this season, averaging 16.0 points, 3.4 rebounds, 3.2 assists and 6.0 steals in 30.3 minutes per contest. Guard Madison Greene has filled in at point guard in Sheldon's absence, averaging 10.6 points and 5.8 assists on 50.0 percent shooting from the field.