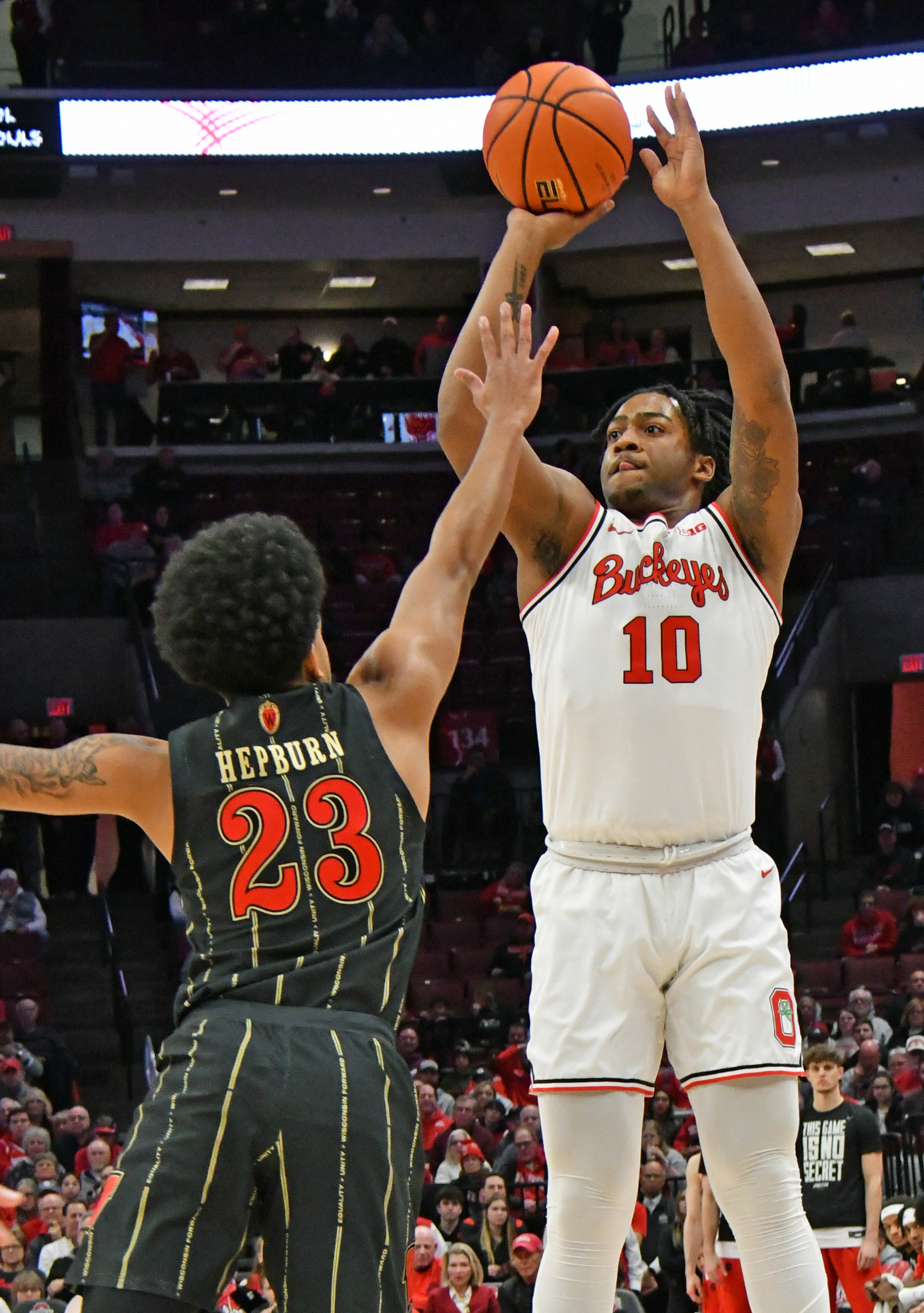 Ohio State freshman forward Brice Sensabaugh announced Saturday that he will enter his name into the 2023 NBA Draft but will maintain his eligibility in case he decides to return.
Sensabaugh broke out during what could be his lone season with the Buckeyes, leading Ohio State with 16.3 points per game and doing so on 48.2 percent shooting, including a 40.5 percent clip from deep.
Sensabaugh is looking to be the next one-and-done prospect at Ohio State after guard Malaki Branham did so last season, leaving after his freshman season and being selected with the No. 20 pick in the draft by the San Antonio Spurs.
While Branham's draft stock did not begin to heat up until midseason, Sensabaugh's draft potential was evident early in his career, with a 17-point outing in his first game and double-digit scoring outputs in each of his first six games with Ohio State.
He wound up with 11 20-point outings, including a career-high 27 points in Ohio State's win over Iowa on Jan. 21, though he missed the final two games of the season in the Big Ten Tournament after suffering a knee injury.
By season's end, Sensabaugh had picked up four Big Ten Freshman of the Week honors and was also named third-team All-Big Ten, and also secured a spot on the conference's all-freshman team.
With the 2023 NBA Draft approaching in June, the 6-6 forward is projected to be a first-round pick, and would be the third Buckeye taken in the draft over the last two seasons along with Branahm and forward E.J. Liddell.