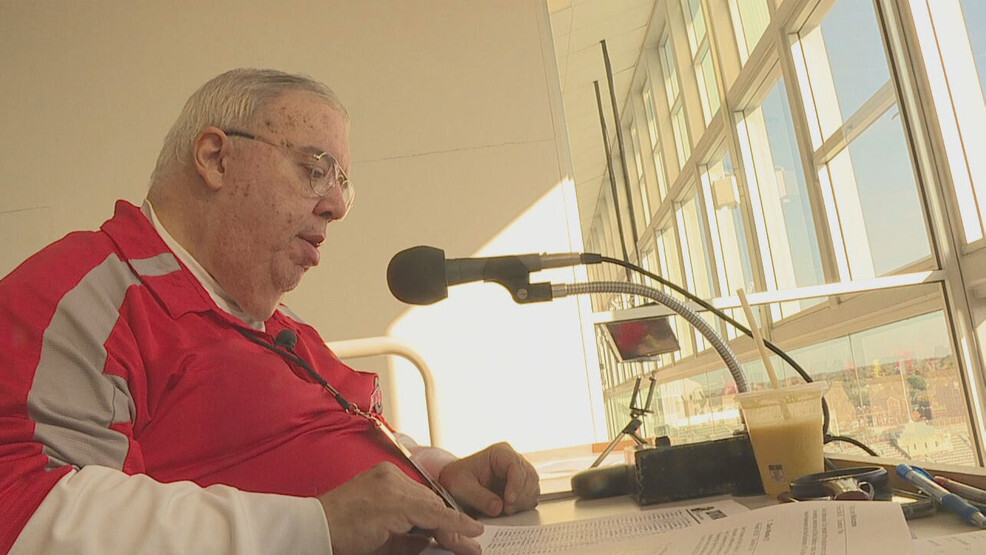 Longtime Ohio State public address announcer Bob Kennedy has died at age 59, the school announced on Sunday.
Kennedy had been the "voice" of the Buckeyes for the last 23 years, most notably as the public address announcer for Ohio State football games since 2003. He has also handled public address responsibilities for baseball, field hockey, soccer, volleyball and women's hockey, among others.
"Bob had a big heart and he loved his Buckeyes," said Jerry Emig, associate athletic director for communications, said. "And, he loved his PA jobs. He was a true professional at his craft and a friend to us all. He knew the local media, our administrators, coaches and student-athletes, and he certainly knew the histories well of many Ohio State sports, and he loved to talk about them."
Kennedy was also the athletics public address announcer at Otterbein University, his alma mater, as well as for the Columbus Clippers. He graduated from Otterbein in 1987 with a bachelor's degree in speech communication.