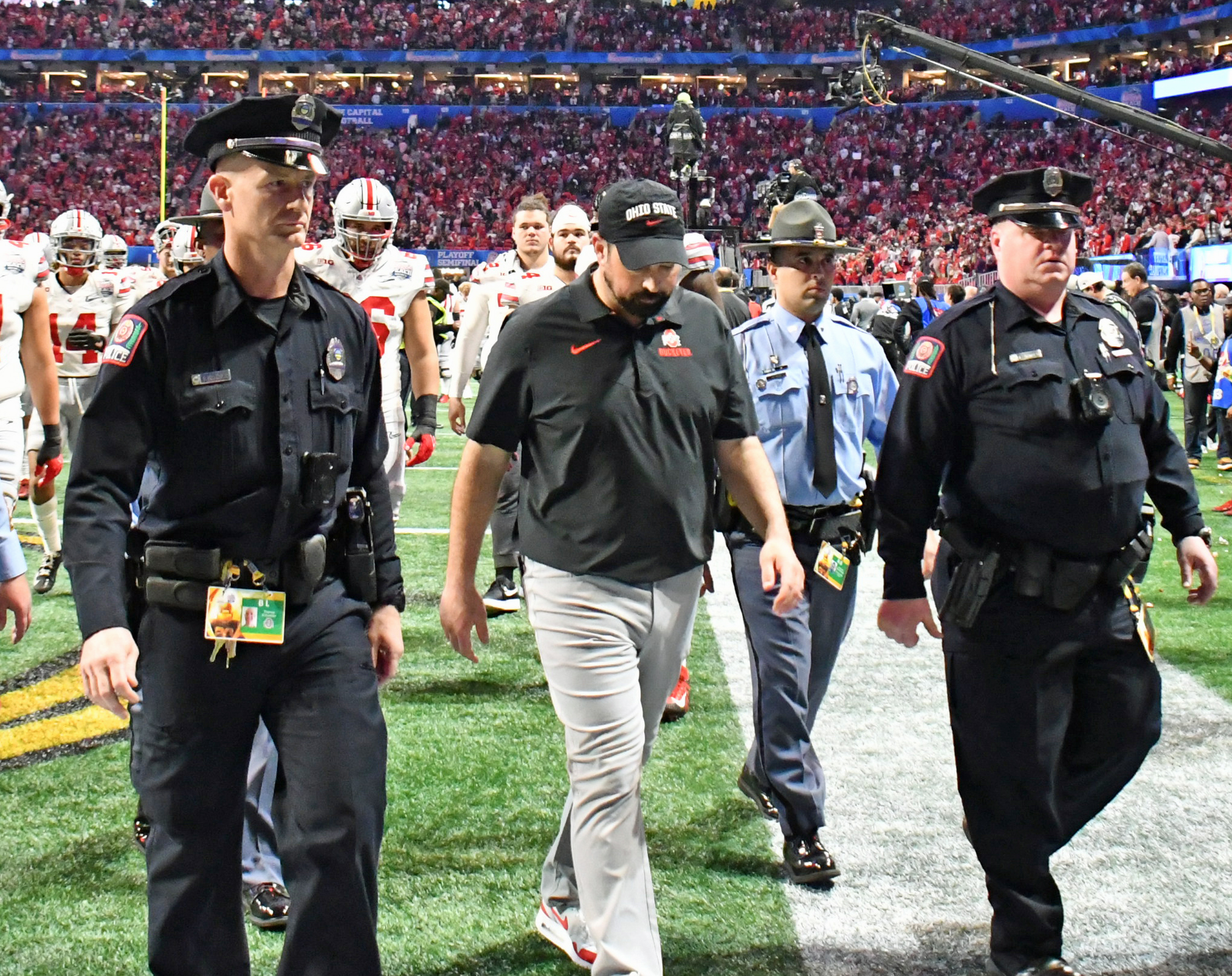 Following Georgia's 65-7 blowout of TCU in the College Football Playoff National Championship Game, the Associated Press released its final poll of the season, with the Buckeyes slotting in at No. 4.
Ohio State (11-2) placed behind No. 3 Michigan – which defeated the Buckeyes' in each team's regular season finale by a 45-23 margin – No. 2 TCU and No. 1 Georgia, which finished the season with an unblemished 15-0 season en route to winning the program's second-consecutive national championship.
It's Ohio State's highest ranking in the final AP poll since finishing No. 2 in 2020 following the Buckeyes' loss to Alabama in the title game. Ohio State has finished in at least the top six dating back to 2014.
The only other Big Ten team to make the final poll was No. 7 Penn State, which knocked off Utah in the Rose Bowl. The Nittany Lions, along with the Bulldogs, Wolverines and No. 18 Notre Dame make for four ranked opponents this season for Ohio State.
| | |
| --- | --- |
| Rank | Team |
| No. 1 | Georgia (15-0) |
| No. 2 | TCU (13-2) |
| No. 3 | Michigan (13-1) |
| No. 4 | Ohio State (11-2) |
| No. 5 | Alabama (11-2) |
| No. 6 | Tennessee (11-2) |
| No. 7 | Penn State (11-2) |
| No. 8 | Washington (11-2) |
| No. 9 | Tulane (12-2) |
| No. 10 | Utah (10-4) |
| No. 11 | Florida State (10-3) |
| No. 12 | USC (11-3) |
| No. 13 | Clemson (11-3) |
| No. 14 | Kansas State (10-4) |
| No. 15 | Oregon (10-3) |
| No. 16 | LSU (10-4) |
| No. 17 | Oregon State (10-3) |
| No. 18 | Notre Dame (9-4) |
| No. 19 | Troy (12-2) |
| No. 20 | Mississippi State (9-4) |
| No. 21 | UCLA (9-4) |
| No. 22 | Pittsburgh (9-4) |
| No. 23 | South Carolina (8-5) |
| No. 24 | Fresno State (10-4) |
| No. 25 | Texas (8-5) |