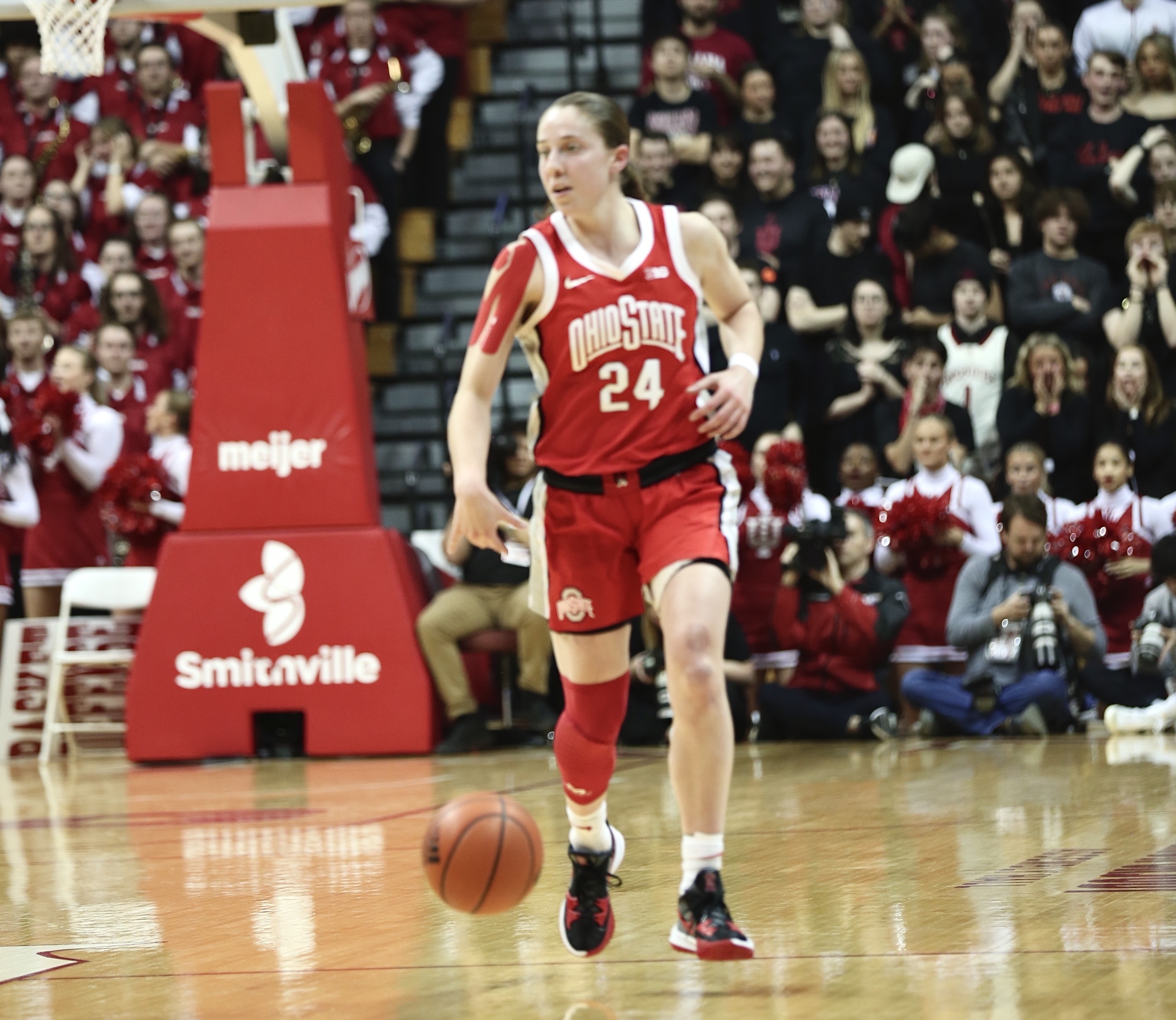 Fresh off a 90-54 loss to then-No. 8 Maryland on Sunday, Ohio State dropped three spots to No. 13 in the AP Top 25 poll released Monday.
The Buckeyes have seen a fall from grace in recent weeks, falling to No. 13 after previously reaching as high as No. 2 in the country after a 19-0 start to the season. Since that start, though, Ohio State has gone just 1-4, with three of those losses coming to No. 2 Indiana, No. 5 Iowa and the aforementioned Terrapins.
Elsewhere in the poll, the Big Ten is represented by No. 12 Michigan, with Illinois receiving votes. Several of Ohio State's other opponents from this season – including Louisville, South Florida and Tennessee – are either ranked or receiving votes.
The Buckeyes return to the court Wednesday, set to host Minnesota at 7 p.m. It will be the first home contest for guard Jacy Sheldon, who returned against the Terrapins, since Nov. 20.