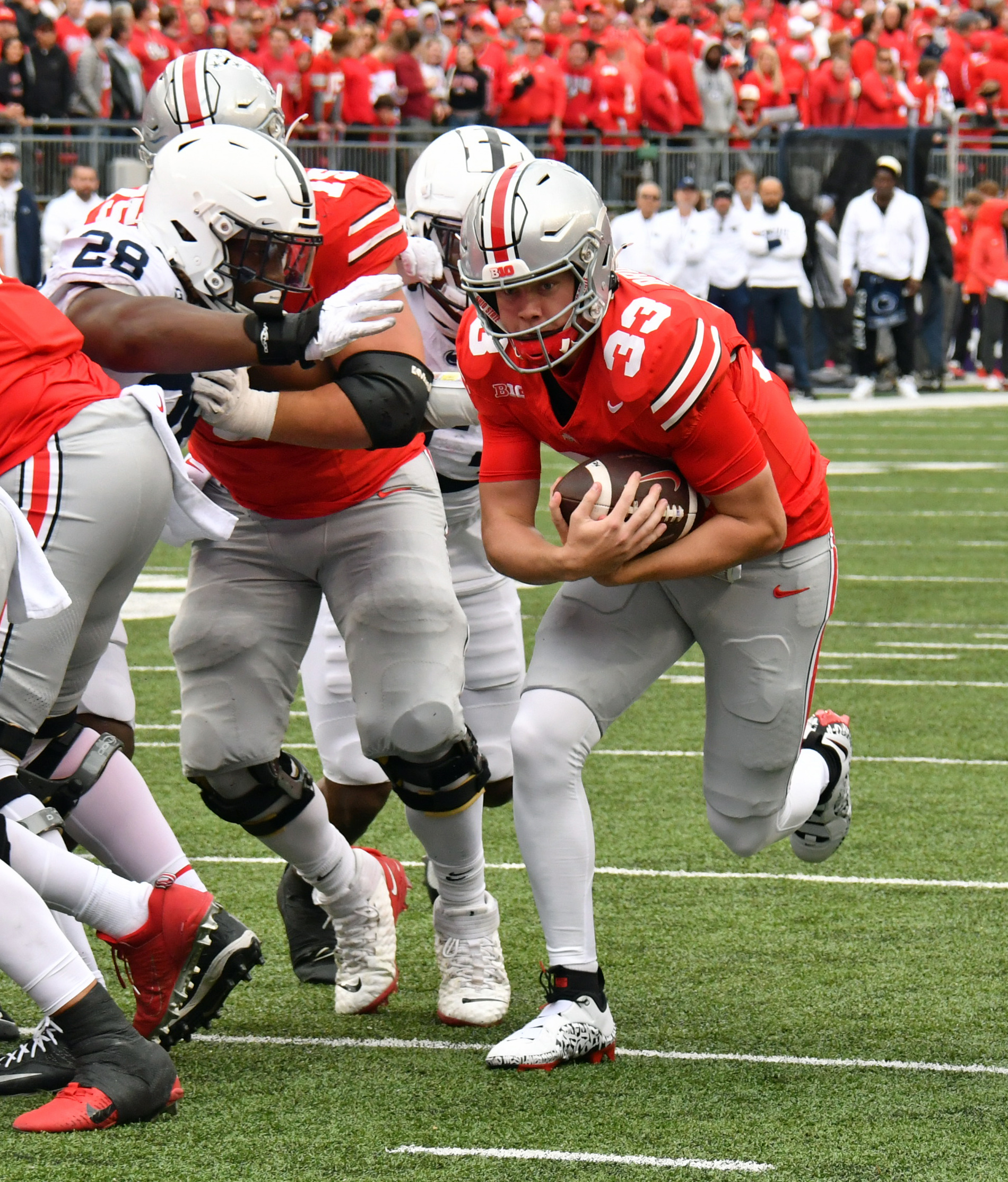 After backup quarterback Devin Brown suffered an ankle injury against Penn State, he will miss "at least a couple weeks," head coach Ryan Day said Monday.
Brown's injury occurred late in the third quarter of the 20-12 win over the Nittany Lions on a red-zone rushing attempt, a spot Brown has been used in frequently this season, but was stopped short of the goal line and suffered what FOX sideline report Jenny Taft said was a sprained right ankle.
"He really went hard on that one play, just didn't quite get in, and then got twisted up," Day said. "We'll kind of see how the week goes, where that's going to go. It'll probably be at least a couple weeks."
Day added Tuesday that the team's other two non-starting scholarship quarterbacks – seventh-year Tristan Gebbia and freshman Lincoln Kienholz – will compete to determine who will backup Kyle McCord, though Gebbia did warmup on the sideline against Penn State following Brown's injury.
Day also indicated that Kienholz could be used in a similar capacity to Brown, coming in once Ohio State reaches the red zone and utilizing his dual-threat ability.