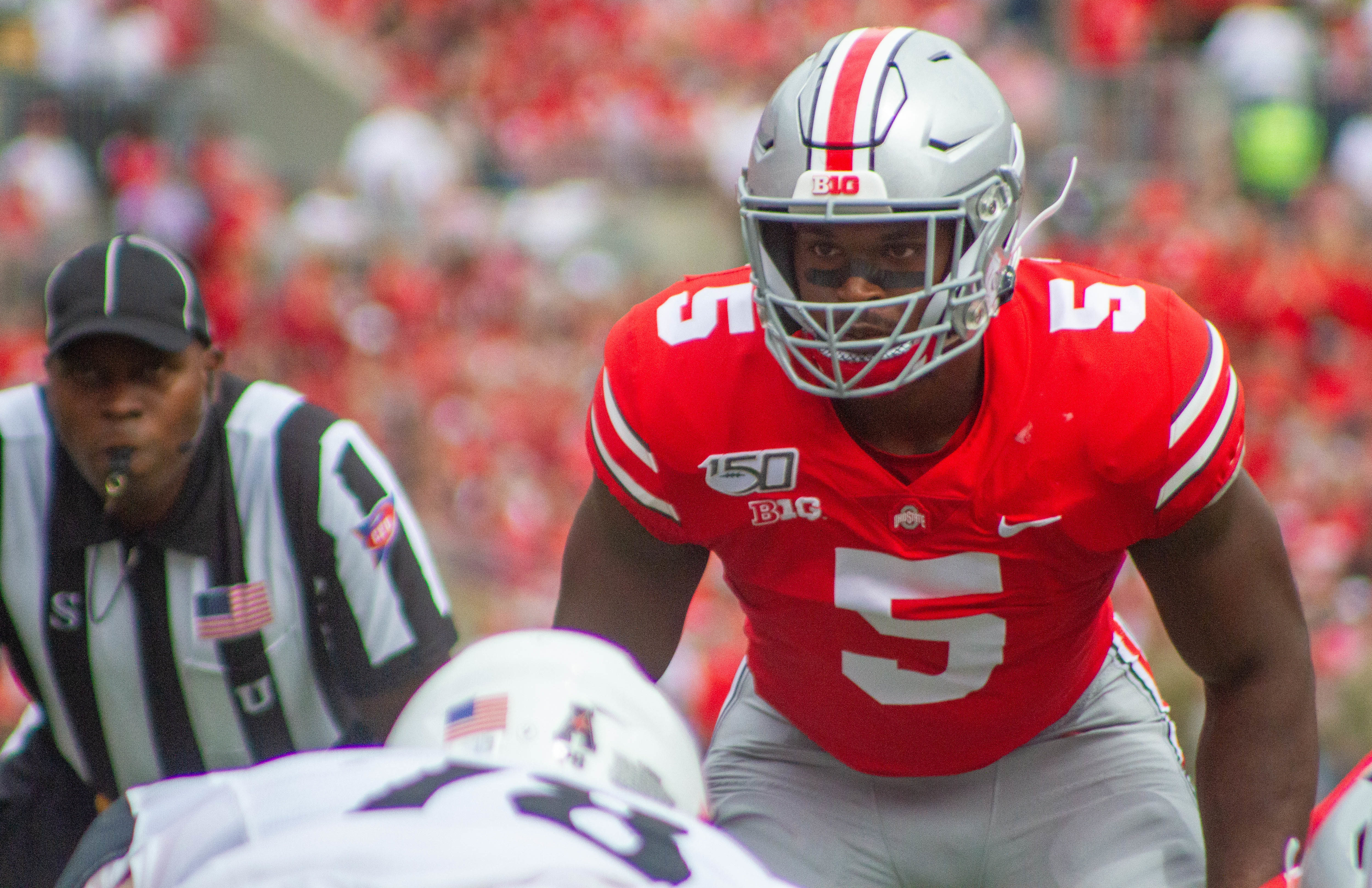 Even with a dominant win in every facet of the game, and against a team that received voted in the polls a week earlier, Ohio State has dropped a position — from No. 5 to No. 6 — in this week's Amway Coaches Poll.
The drop comes following a 42-0 victory over Cincinnati, which comes due to LSU defeating then-No. 9 Texas on the road 45-38, which was enough to push the Tigers over the Buckeyes.
LSU benefitted from a 471 yard, four touchdown performance from quarterback Joe Burrow, who transferred out of Ohio State ahead of the start of the 2018 season.
The top four of Clemson, Alabama, Georgia and Oklahoma remained the same.
Here is the rest of the poll:
Rank
Record
Points
1st-Place Votes
Previous
Change
High/Low
1
Clemson
2-0
1572
60
1
—
1/1
2
Alabama
2-0
1513
3
2
—
2/2
3
Georgia
2-0
1415
0
3
—
3/3
4
Oklahoma
2-0
1362
0
4
—
4/4
5
LSU
2-0
1314
0
6
1
5/6
6
Ohio State
2-0
1309
0
5
-1
5/6
7
Notre Dame
1-0
1118
0
8
1
7/9
8
Florida
2-0
1064
0
10
2
8/10
9
Auburn
2-0
993
0
13
4
9/16
10
Michigan
2-0
945
0
7
-3
7/10
11
Penn State
2-0
868
0
14
3
11/14
12
Utah
2-0
839
0
15
3
12/15
13
Texas
1-1
823
0
9
-4
9/13
14
Wisconsin
2-0
739
0
16
2
14/17
15
Texas A&M
1-1
668
0
11
-4
11/15
16
UCF
2-0
584
0
17
1
16/17
17
Oregon
1-1
568
0
18
1
13/18
18
Iowa
2-0
496
0
19
1
18/19
19
Michigan State
2-0
446
0
20
1
19/20
20
Washington State
2-0
418
0
21
1
20/21
21
Washington
1-1
314
0
12
-9
12/21
22
Boise State
2-0
214
0
22
2
22/NR
23
Mississippi State
2-0
134
0
NR
3
23/NR
24
USC
2-0
164
0
NR
13
24/NR
25
Maryland
2-0
109
0
NR
NR
25/NR