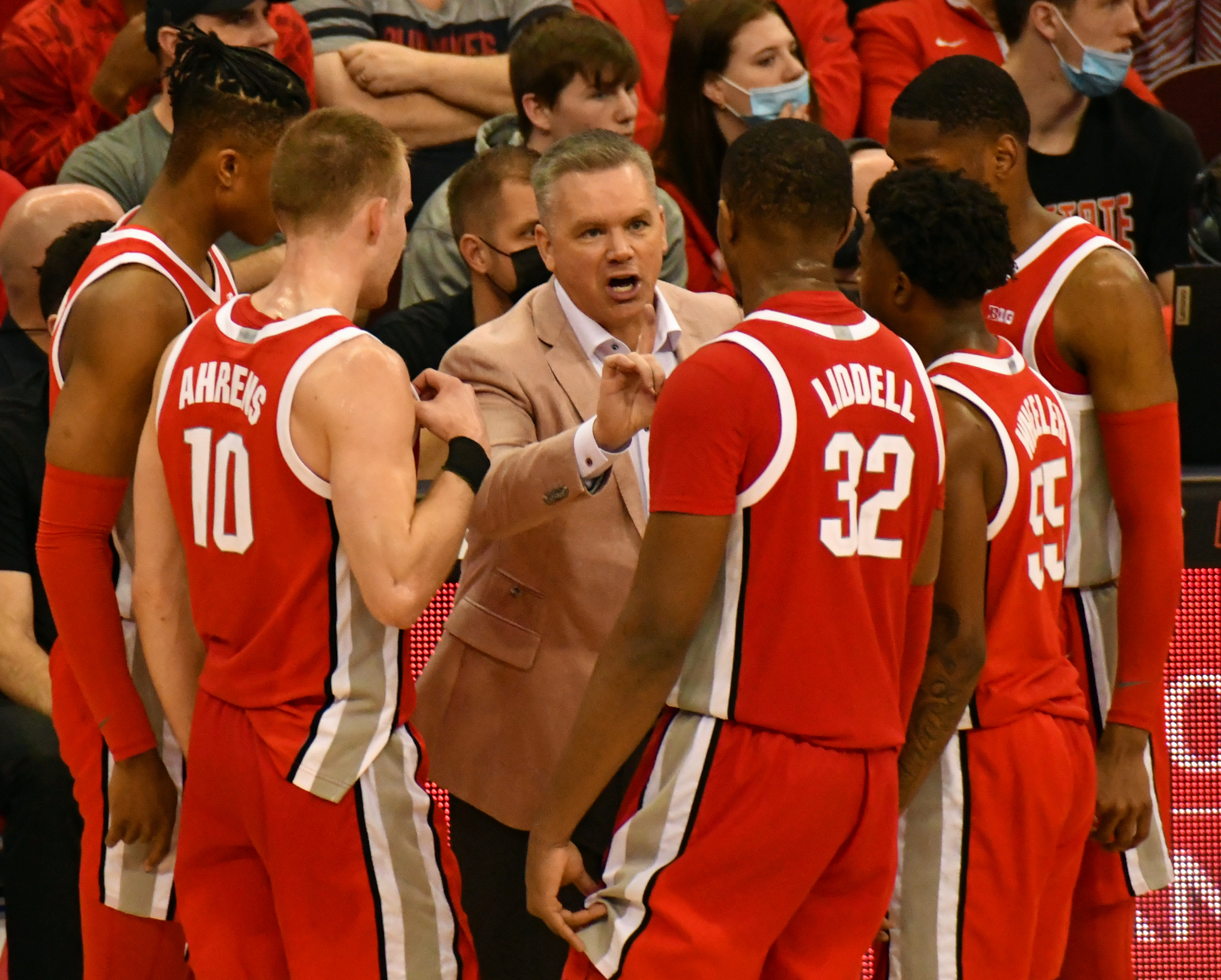 Ohio State is headed to Pittsburgh, and it's doing so as the No. 7 seed in the South region. The Buckeyes were selected as part of the 68-team field on Sunday despite four losses in their final five games, and will square off with the No. 10 seed, Loyola Chicago, which toppled Drake to win the Missouri Valley Conference and make its second consecutive appearance in the NCAA Tournament. The Ramblers, notably, upset top-seeded Illinois a season ago as the No. 8 seed in a run to the Sweet 16, and advanced all the way to the Final Four in 2018 as the No. 11 seed.
In their first year under new head coach Drew Valentine, the Ramblers rattled off a 25-7 record this season behind the two-headed guard lineup of Lucas Williamson and Braden Norris, who have combined to average 24.3 points, 7.8 rebounds and 6.9 assists per game this season. It's a small lineup overall, with only one major contributor over 6-7 — 6-10 center Jacob Hutson, who averages 5.1 points and 2.1 rebounds per game.
The Ramblers won five of the final six games to qualify for the tournament, including a run through the Missouri Valley as the No. 4 seed to earn its crown. They're without a ton of high-octane non-conference showings, but fell to Michigan State by two points and Auburn by nine early in the season.
Ohio State is joined in the South at the top by No. 1 Arizona, No. 2 Villanova, No. 3 Tennessee, No. 4 Illinois, No. 5 Houston and No. 6 Colorado State. With a win, the Buckeyes would face either Villanova or 15th-seeded Delaware.
The Buckeyes will start their tournament on Friday, offering an extra day of rest in Columbus.
BIG TEN DRAWS
West
No. 11 Rutgers vs. No. 11 Notre Dame at University of Dayton (Play-in Game)
No. 7 Michigan State vs. No. 10 Davidson
South
No. 4 Illinois vs. No. 11 Chattanooga
No. 11 Michigan vs. No. 6 Colorado State
No. 7 Ohio State vs. No. 10 Loyola Chicago
Midwest
No. 5 Iowa vs. No. 12 Richmond
No. 3 Wisconsin vs. No. 14 Colgate
East
No. 12 Indiana vs. No. 12 Wyoming at University of Dayton (Play-in Game)
No. 3 Purdue vs. No. 14 Yale