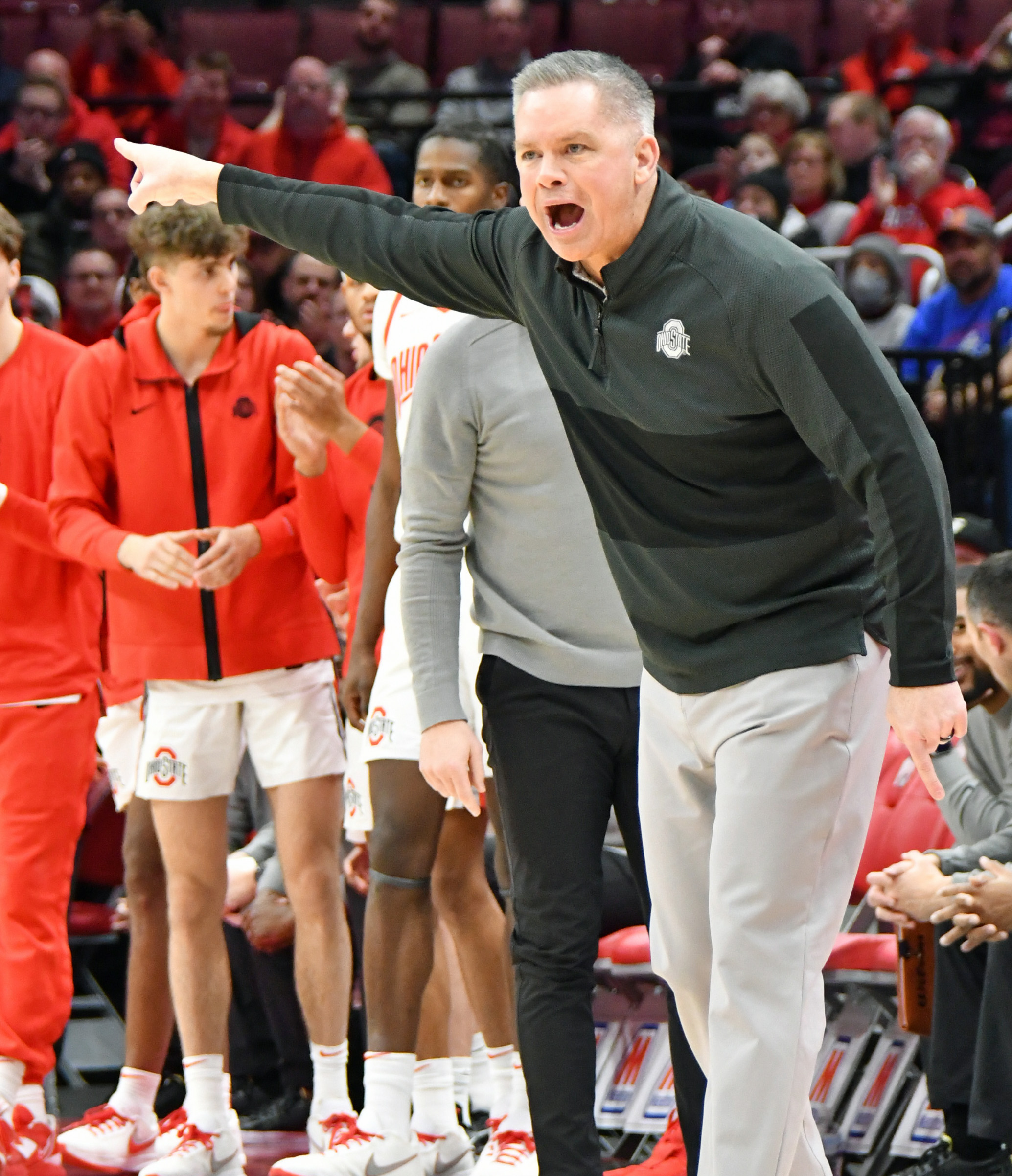 After a two-week hiatus from the AP Poll, Ohio State was ranked No. 24 by the publication on Monday following wins over Alabama A&M and Northwestern.
Since falling to North Carolina on Dec. 17, The Buckeyes have won three straight contests by an average margin of 27.0 points. Ohio State has also sported one of the better offensive units in the nation to this point in the season, ranking second in adjusted offensive efficiency — with a mark of 118.3 — by KenPom.
For the fourth-straight week, Purdue held the top spot in the rankings. The Boilermakers were followed by No. 2 Houston, No. 3 Kansas, No. 4 Connecticut and No. 5 Arizona. No. 6 Texas, No. 7 Alabama, No. 8 Tennessee, No. 9 Gonzaga and No. 10 UCLA rounded out the top 10.
Outside of the Boilermakers and Buckeyes, the Big Ten was also represented by No. 14 Wisconsin and No. 15 Indiana. Illinois (21) and Michigan State (5) also received votes.
Baylor endured the greatest fall in the rankings, dropping seven spots from No. 12 to No. 19 after falling 77-62 to Iowa State on Saturday. Xavier enjoyed the largest climb after stunning then-No. 2 Connecticut 83-73 on Saturday, moving up four spots to No. 18.
Ohio State will take on the top-ranked Boilermakers on Thursday at 7 p.m. at Value City Arena. The game will be televised on FS1.