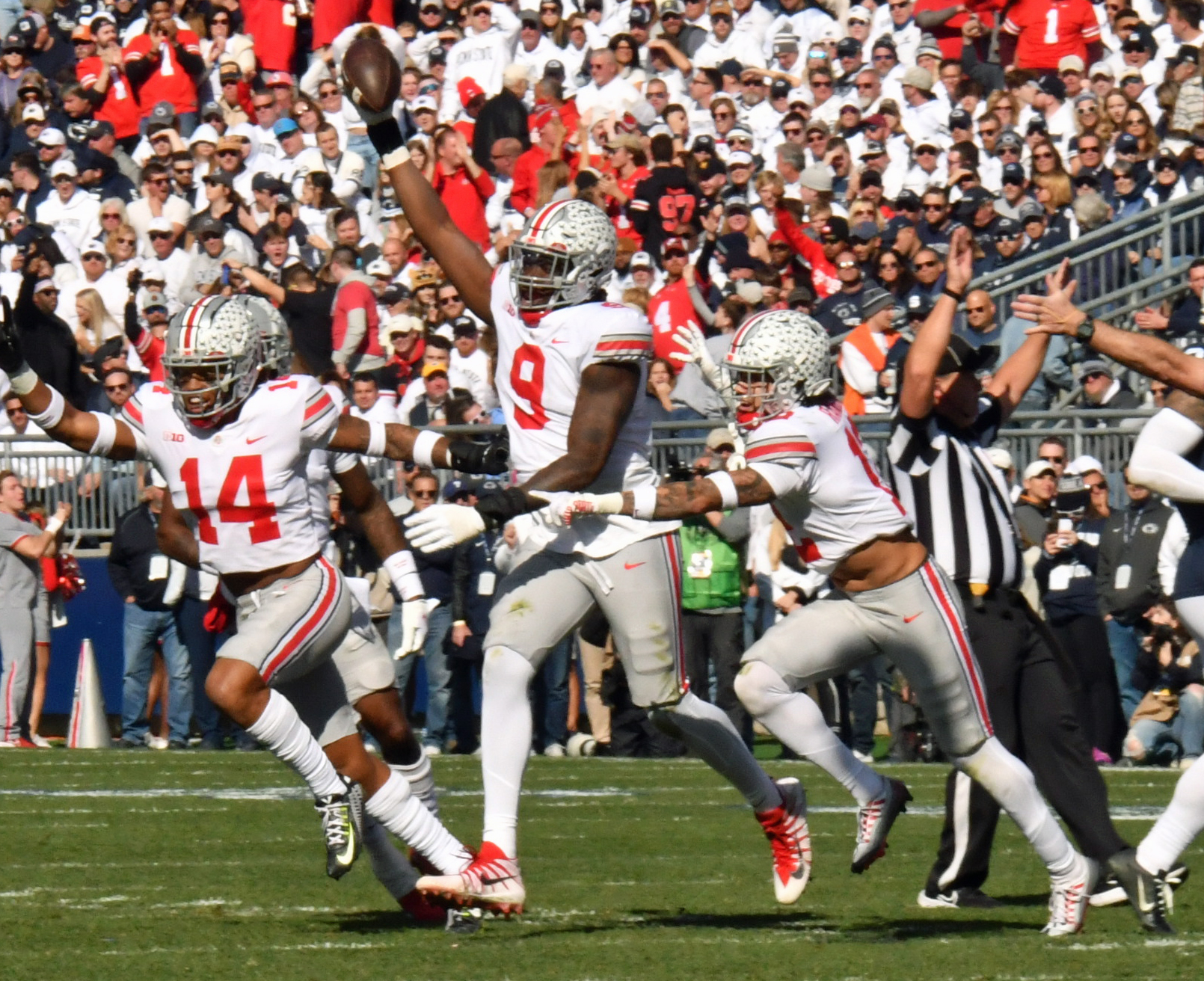 The College Football Playoff committee released their first rankings of the season on Tuesday, slotting Ohio State (8-0, 5-0 Big Ten) in at No. 2 in the country in the initial poll.
The Buckeyes are coming off a 44-31 win over Penn State, who checked in at No. 15 in the poll, and Ohio State trails No. 1 Tennessee and is ahead of No. 3 Georgia and No. 4 Clemson. The first team out is No. 5 Michigan, with No. 6 Alabama, No. 7 TCU, No. 8 Oregon, No. 9 USC and No. 10 LSU rounding out the top grouping.
This is the fourth time Ohio State has appeared in the top four of the first College Football Playoff rankings in a given season. The Buckeyes opened the poll in at No. 4 in 2020, No. 1 in 2019 and No. 3 in 2015. Of course, Ohio State's only national championship in the College Football Playoff era came after being outside of the top four in the original poll, checking in at No. 16 in 2014's first rankings.
Illinois is the only other Big Ten team in the rankings, coming in at No. 14. TCU is the highest-ranked Big 12 team at No. 7, and Oregon is the Pac-12's highest-ranked representative at No. 8.
The rankings set up a No. 1 vs. No. 3 matchup this weekend, with Tennessee traveling to face Georgia with the winner almost certainly taking ownership of the No. 1 spot.
| | |
| --- | --- |
| Ranking | Team |
| No. 1 | Tennessee (8-0) |
| No. 2 | Ohio State (8-0) |
| No. 3 | Georgia (8-0) |
| No. 4 | Clemson (8-0) |
| No. 5 | Michigan (8-0) |
| No. 6 | Alabama (7-1) |
| No. 7 | TCU (8-0) |
| No. 8 | Oregon (7-1) |
| No. 9 | USC (7-1) |
| No. 10 | LSU (6-2) |
| No. 11 | Ole Miss (8-1) |
| No. 12 | UCLA (7-1) |
| No. 13 | Kansas State (6-2) |
| No. 14 | Utah (6-2) |
| No. 15 | Penn State (6-2) |
| No. 16 | Illinois (7-1) |
| No. 17 | North Carolina (7-1) |
| No. 18 | Oklahoma State (6-2) |
| No. 19 | Tulane (7-1) |
| No. 20 | Syracuse (6-2) |
| No. 21 | Wake Forest (6-2) |
| No. 22 | NC State (6-2) |
| No. 23 | Oregon State (6-2) |
| No. 24 | Texas (5-3) |
| No. 25 | UCF (6-2) |