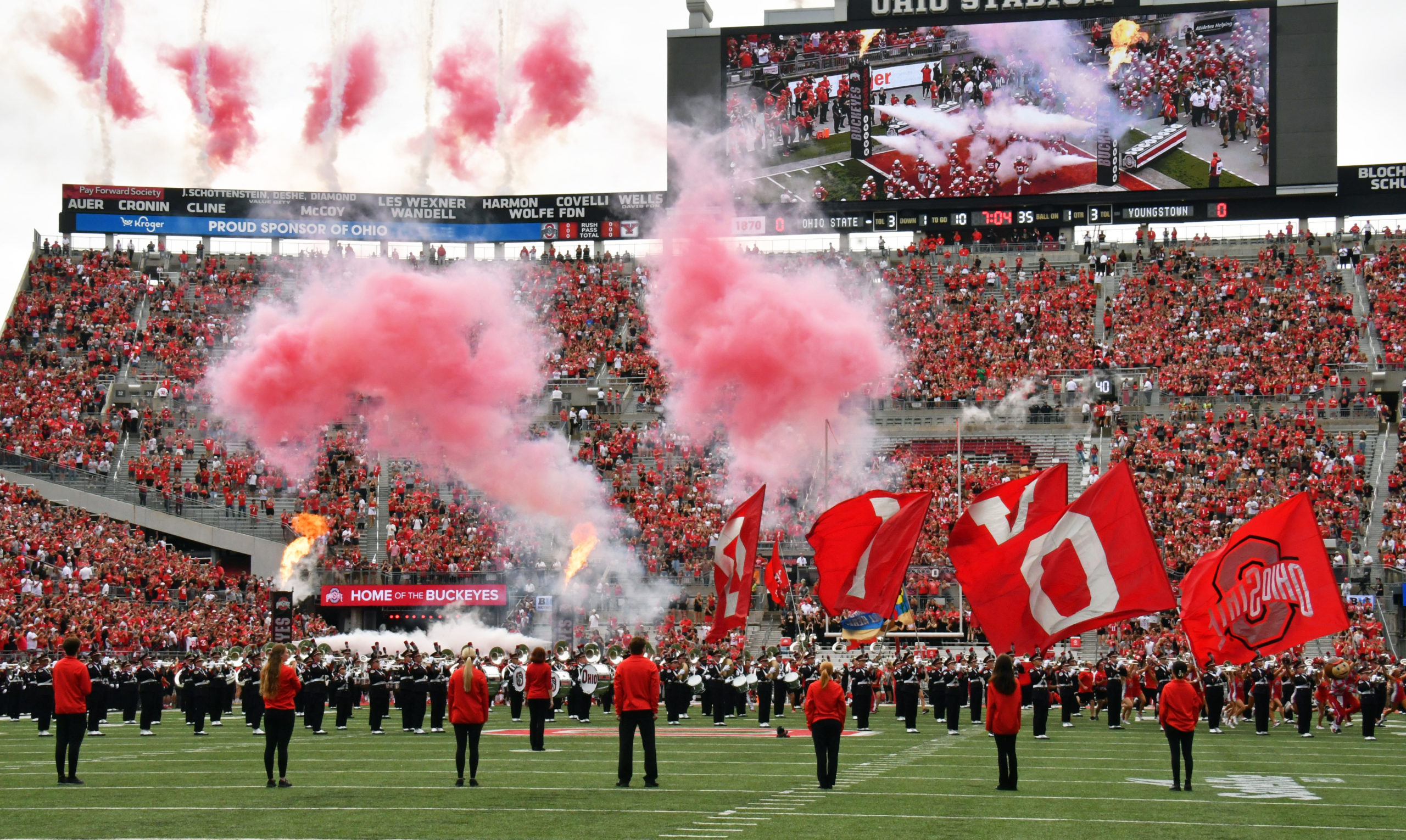 Ohio State's upcoming road matchup at Purdue on Oct. 14 will be a first for the Buckeyes, as the team's noon kickoff will be broadcast exclusively on Peacock as announced Monday.
This will be the first-ever game for Ohio State that is exclusive to streaming, with no linear option available for the broadcast. The Buckeyes have already appeared on the Big Ten Network, CBS, FOX and NBC this season, with Peacock already making it five different broadcast homes through six games.
Ohio State will travel to Purdue for the first time since 2018, a 49-20 upset for the Boilermakers under the lights at Ross-Ade Stadium. Purdue's home venue has been noted as a challenging environment for opposing teams, though a noon kickoff as opposed to a night game could take some of those concerns away for the Buckeyes.
For the remainder of Ohio State's broadcast schedule, times and networks have only been announced for Maryland on Oct. 7 (12 p.m., FOX), Michigan State on Nov. 11 (7:30 p.m., NBC) and at Michigan on Nov. 25 (12 p.m., FOX), though the Buckeyes' home contest against Penn State on Oct. 21 is rumored to be a noon kickoff on FOX, and Ohio State's road trip at Wisconsin on Oct. 28 has been rumored to be a primetime kickoff on NBC.
| Date | Opponent | Location | Time/Result | TV/Streaming |
| --- | --- | --- | --- | --- |
| Sept. 2 | at Indiana | Bloomington, Ind. | W, 23-3 | CBS |
| Sept. 9 | Youngstown State | Columbus | W, 35-7 | BTN |
| Sept. 16 | Western Kentucky | Columbus | W, 63-10 | FOX |
| Sept. 23 | at Notre Dame | South Bend. Ind. | W, 17-14 | NBC/Peacock |
| Oct. 7 | Maryland | Columbus | W, 37-17 | FOX |
| Oct. 14 | at Purdue | West Lafayette, Ind. | W, 41-7 | Peacock |
| Oct. 21 | Penn State | Columbus | W, 20-12 | FOX |
| Oct. 28 | at Wisconsin | Madison, Wisc. | W, 24-10 | NBC |
| Nov. 4 | at Rutgers | Piscataway, N.J. | W, 35-16 | CBS |
| Nov. 11 | Michigan State | Columbus | W, 38-3 | NBC/Peacock |
| Nov. 18 | Minnesota | Columbus | W, 37-3 | BTN |
| Nov. 25 | at Michigan | Ann Arbor, Mich. | 12 p.m. | FOX |
| Dec. 2 | Big Ten Championship Game | Indianapolis, Ind. | 8 p.m. | FOX |