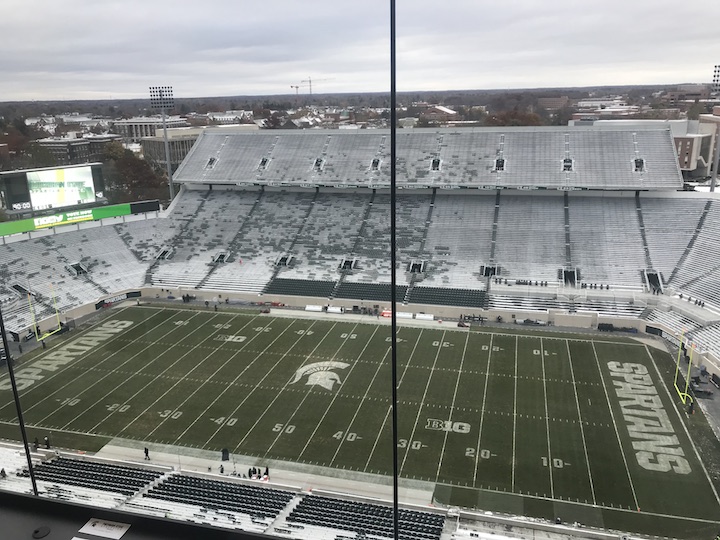 No. 10 Ohio State is set to face off with No. 18 Michigan State in East Lansing, Mich., on Saturday afternoon as the Buckeyes aim to keep their footing at the front of the race for the Big Ten East.
The Buckeyes (8-1, 5-1 Big Ten) and Spartans (6-3, 4-2) are set to kickoff at noon in Spartan Stadium while the game will be broadcast on FOX. Temperatures will be in the low-to-mid 30s throughout the day.
Throughout the game, BSB staffers and subscribers will be posting new updates, notes and analysis in the official game thread. Join in by clicking the button below.