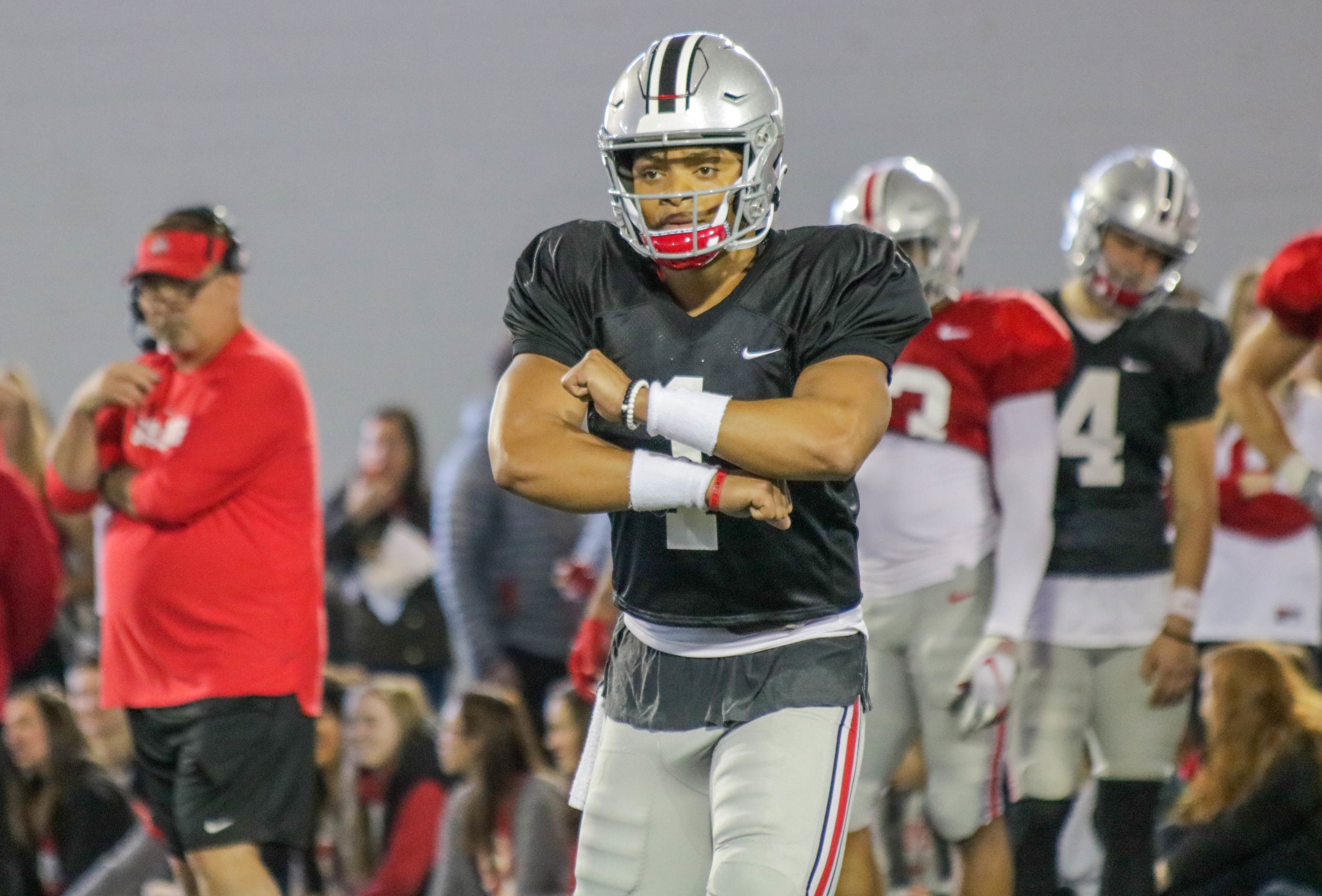 It's been nearly five months since Ohio State's last game in the Horseshoe — a 62-39 demolition of rival Michigan — so this weekend's Spring Game will provide some relief for that football itch you've been dying to scratch.
With that, the program released the rosters for the annual spring scrimmage on Friday afternoon. It will pitch the first-team offense and second-team defense (Gray) against the first-team defense and second-team offense (Scarlet).
"We want to have good-on-good," head coach Ryan Day said during his press conference Wednesday morning. "It'll really be kind of like the first group against the first group, second group against the second group, and then as the game goes on, we'll kind of adjust from there."
Quarterbacks Justin Fields and Matthew Baldwin will start the afternoon on the Gray team, but are among the candidates to play on both sides as their battle for the starting position rages on.
"We'll have several guys with double jerseys, so we'll kind of move them back and forth a little bit," Day said.
Several established starters — such as running back J.K. Dobbins (Gray) and defensive end Chase Young (Scarlet) — will see only limited action, while running back Demario McCall; wide receivers Jaylen Harris and Kamryn Babb; offensive tackle Thayer Munford; defensive tackle Robert Landers; defensive end Tyler Friday; linebackers Tuf Borland and Justin Hilliard; cornerback Marcus Williamson; and safeties Jordan Fuller, Marcus Hooker and Ronnie Hickman will not play to due various injuries.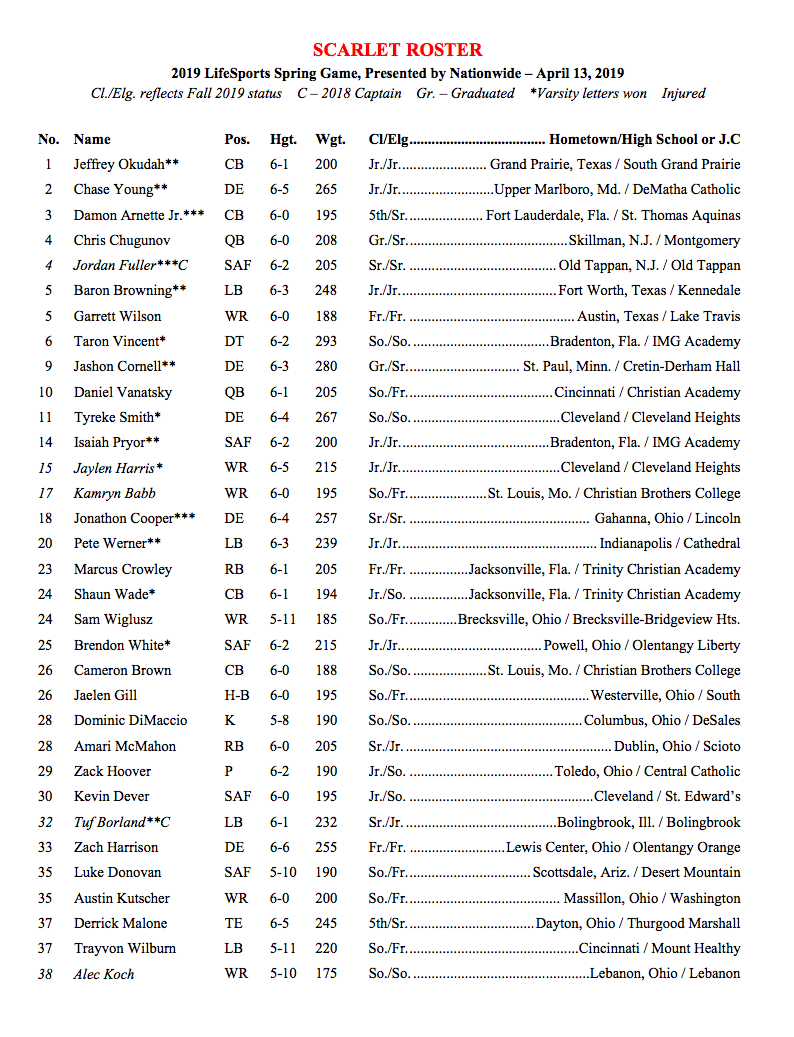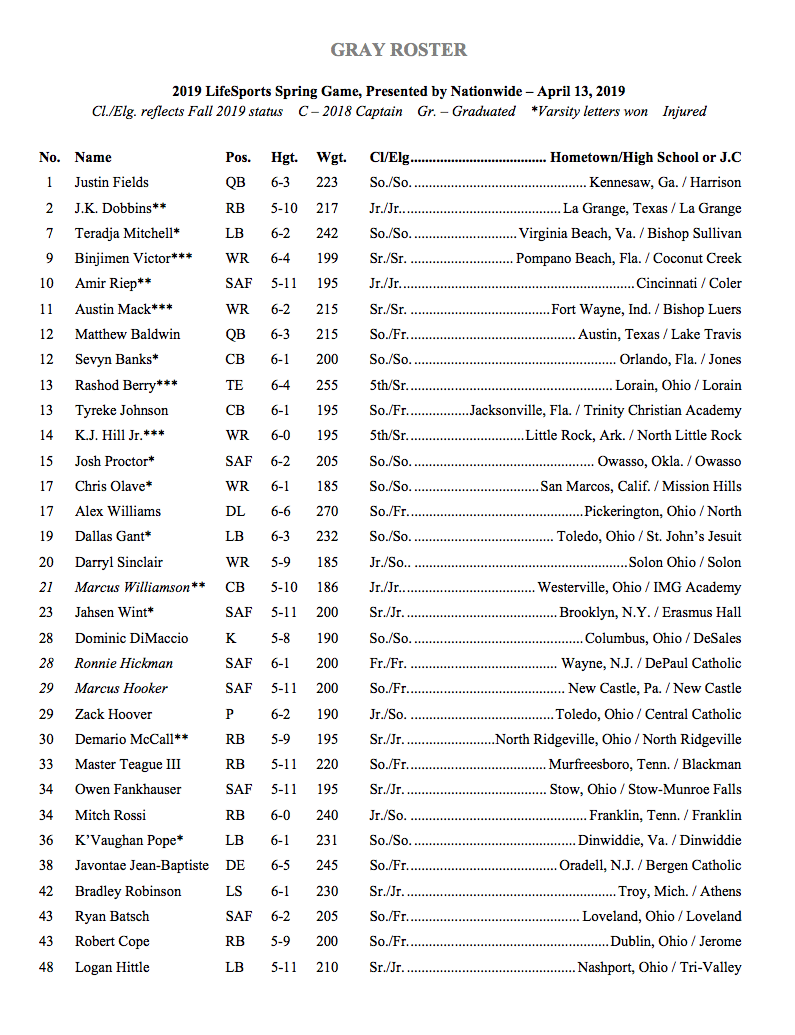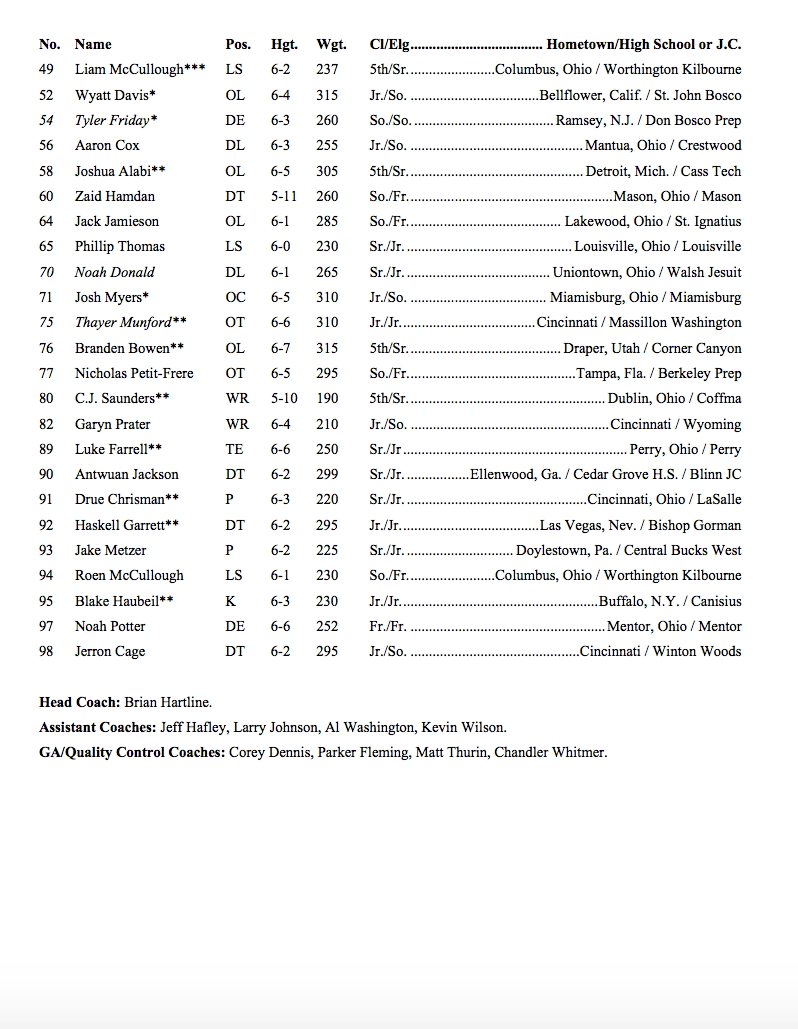 Ohio State's Spring Game will be held Saturday at noon in Ohio Stadium. Tickets are still available, though only a limited number remain due to ongoing stadium construction.