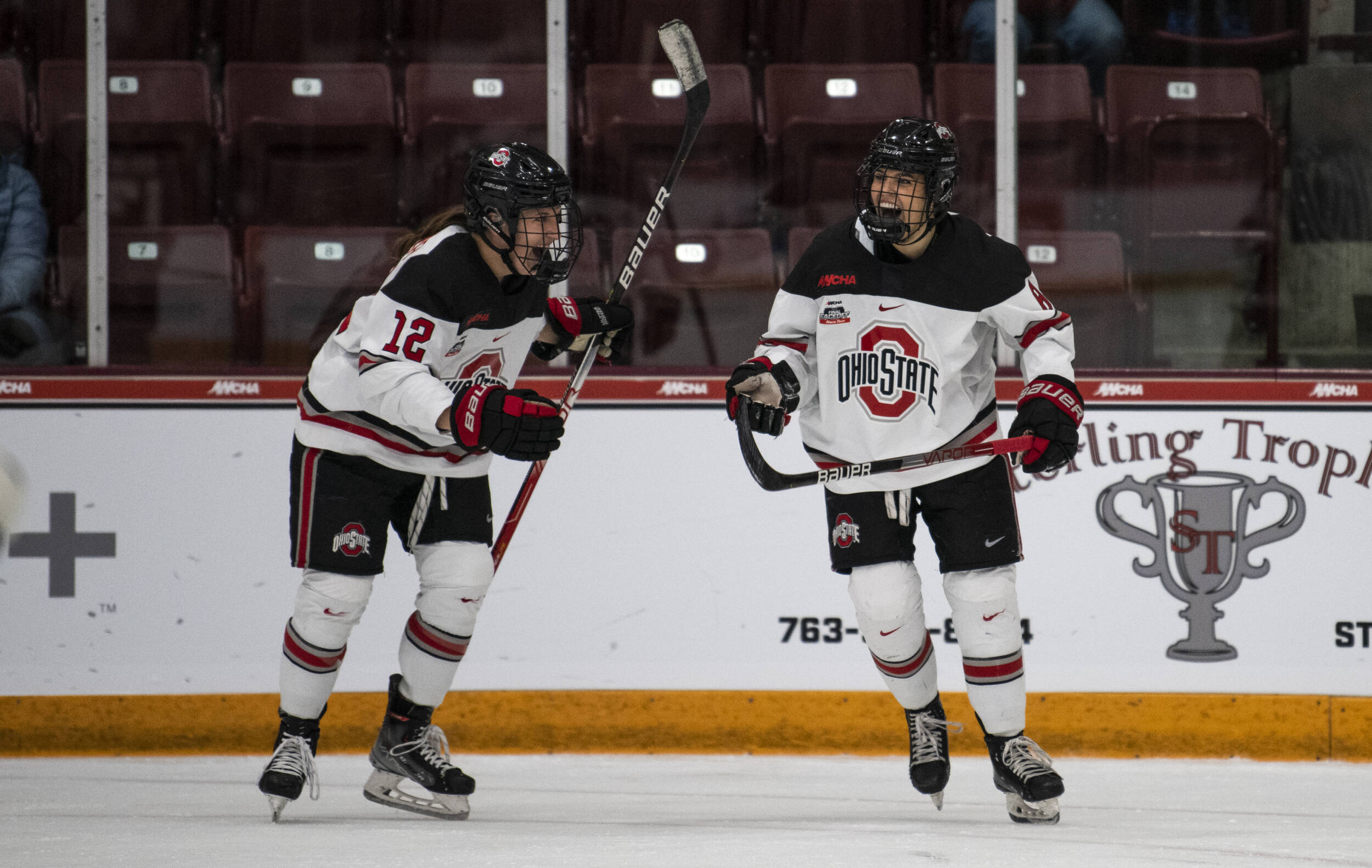 Ohio State women's hockey is on to the Frozen Four for the third consecutive season.
The Buckeyes, who entered the NCAA Tournament as its No. 1 overall seed, dominated eighth-seeded Quinnipiac 4-2 at the Ohio State Ice Rink Saturday to advance to the national semifinals. Sophie Jaques scored two goals to lead the charge.
OSU outshot the Bobcats 44-23 in the contest, including a 24-3 edge in the second period that led to a 2-0 advantage in the frame.
After Quinnipiac managed to grab its lone lead in the first, forward Gabby Rosenthal broke through for Ohio State 12 minutes into the second period off a power play.
Roughly four minutes later defenseman Lauren Bernard fired one home to give Ohio State a 2-1 advantage, a lead it wouldn't relinquish.
The Buckeyes completed a run of four consecutive goals to grow their lead to 4-1 with forward Emma Peschel and Jaques each notching goals in the first 15 minutes of the third period.
Quinnipiac battled back to slice the deficit to two with a goal from Maddy Samoskevich, but Jaques slapped home an empty-netter with 29 seconds remaining to secure OSU's advancement to the next round.
After winning the first national championship in school history a season ago, the Buckeyes are one contest closer to repeating. Ohio State will meet fifth-seeded Northeastern, who knocked off fourth-seeded Yale, in the Frozen Four semifinals March 17.