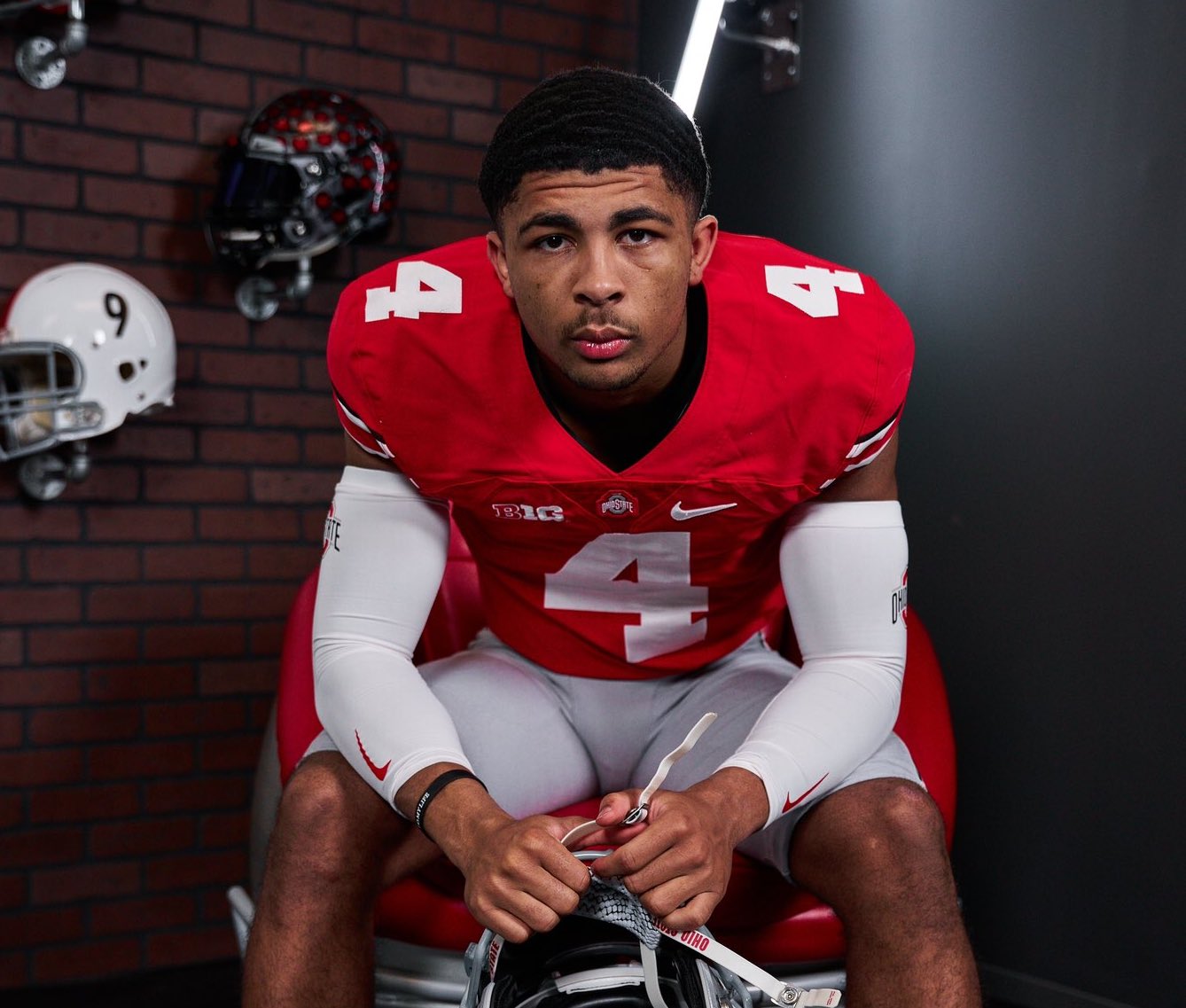 Fresh off a visit to Ohio State, transfer cornerback/wide receiver Lorenzo Styles Jr. announced his commitment to the Buckeyes on Saturday.
Styles is the older brother of current Ohio State sophomore safety Sonny Styles, and their father, Lorenzo Sr., played linebacker at Ohio State from 1992-94. Styles Jr. entered the portal on April 21 after two seasons with the Fighting Irish, appearing in 26 games (eight starts) and hauling in 54 receptions for 684 yards and two touchdowns.
While Styles' receiving acumen was on display at Notre Dame, he switched to cornerback during spring camp for the Fighting Irish and is likely to remain at that position now that he has transferred to Ohio State, which originally recruited Styles as a defensive back.
Receiver is not a position that is lacking for the Buckeyes – who have actively seen players transfer out this spring, including Caleb Burton – but cornerback numbers have consistently been on the smaller side over the last couple of seasons, so Styles' addition in the secondary is an important one for Ohio State.
He was the No. 115 overall prospect in the 2021 class out of Pickerington (Ohio) Central and was the fifth-ranked prospect out of the Buckeye State, and will have two seasons of eligibility remaining.