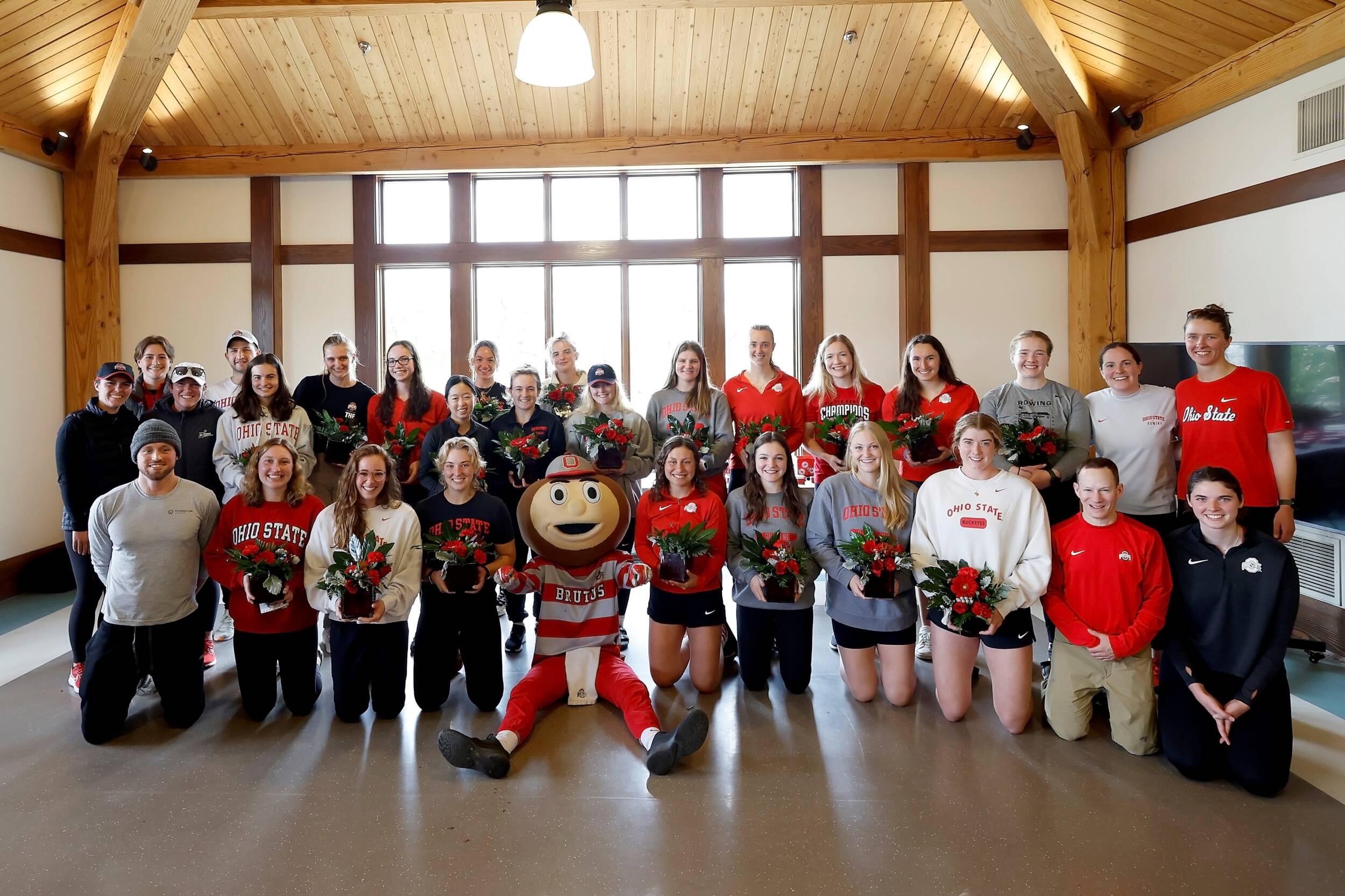 The Ohio State women's rowing team capped off its season Sunday with a 12th-place finish at the NCAA Championships.
OSU finished with 71 points across the competition, with a peak individual boat finish of eighth. Stanford won the national championship with a total of 129 points.
That seventh-place boat finish came courtesy of the team's second varsity eight, who finished second in the petite (B) final of the event. Brown outpaced them for seventh, or first in the petite final, by a mere 1.214 seconds.
The team's first varsity four also made its petite final, finishing 12th nationally.
Ohio State earned the second-highest finish among Big Ten programs at the national championship regatta after coming in second at this year's Big Ten championships. This year marked the Buckeyes' 23rd NCAA Championship appearance.