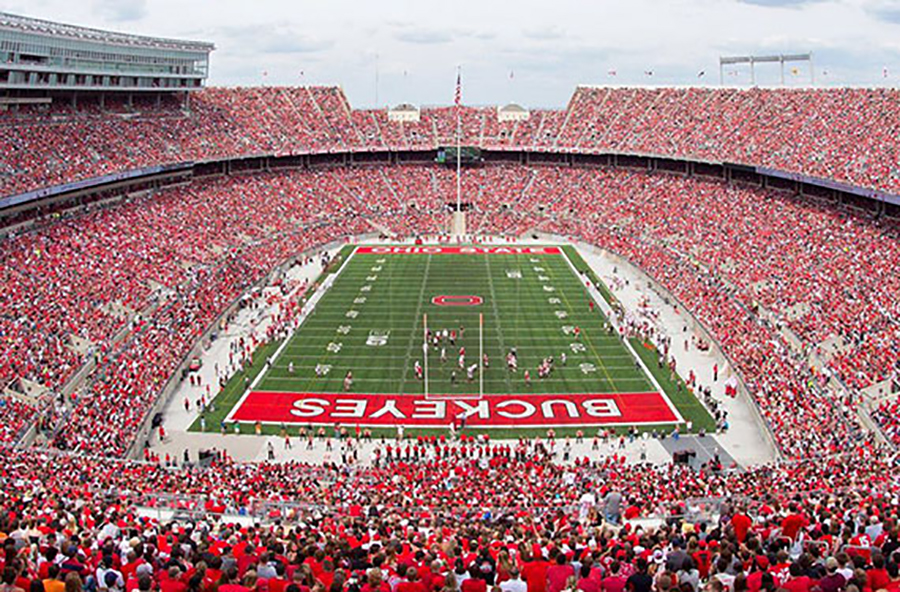 The turf field at Ohio Stadium underwent a makeover during the offseason, with a new-look end zone and various other details changing its complexion. Ohio State announced another new addition to the field design on Friday, as the playing surface will now contain two sponsor logos and be named Safelite Field.
Despite the addition of a sponsored field name, Ohio Stadium will keep its name, as the Safelite Field name will only be applied to the playing surface. The sponsored Safelite logos will appear opposite of the Big Ten logos that sit at the 25-yard lines.
This is the first time Ohio State will have an official field sponsor in the program's history.
Safelite is a Columbus-based glass repair and recalibration company and was the first company to have a sponsored logo on the field goal netting at Ohio Stadium, placing its mark inside the stadium in 2014. The company's appearance on the field stems from an expanded multi-year sponsorship agreement with Ohio State.