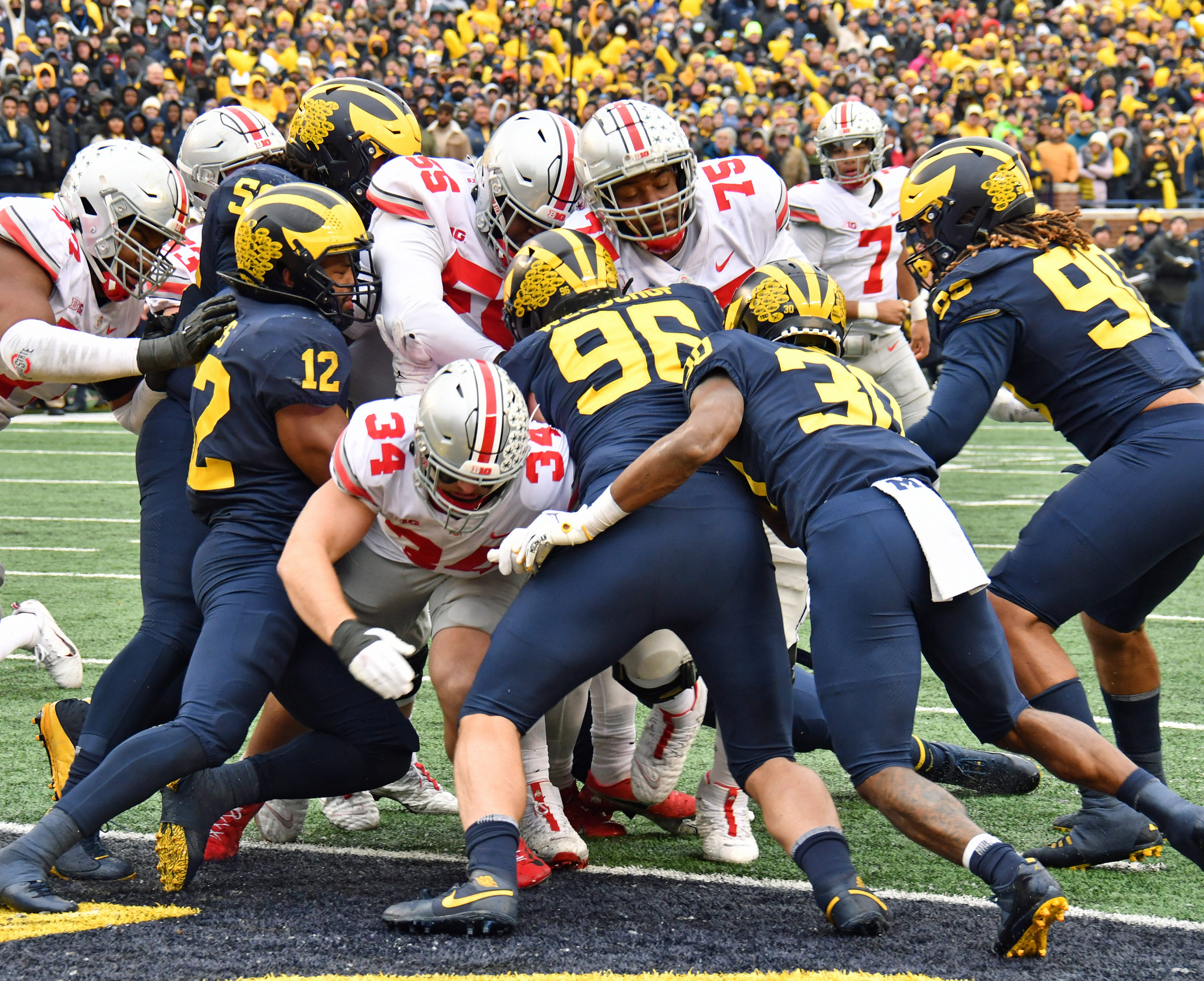 In a radio interview Monday evening following Michigan's 42-27 win over Ohio State, the school's first since 2011, U-M offensive coordinator Josh Gattis said that the Buckeyes are not "a tough team."
"They're a good team. They're a finesse team, (but) they're not a tough team," Gattis said. "We knew that going into the game that we can out-physical them, we can out-tough and that was going to be the key to the game, and that's what we prepared for all year long."
Gattis' claims are not unfounded, as the Wolverines dominated Ohio State in the trenches throughout the contest. Michigan finished with 299 yards on 39 carries, good for a blistering 7.7 yards per attempt.
The Buckeyes, meanwhile, finished with just 64 total rushing yards. Even excluding C.J. Stroud's negative 30 rushing yards on six attempts, Ohio State still averaged just 3.9 yards per carry.
This wasn't the first game that Ohio State struggled with a team's rushing attack, either. Minnesota and Oregon both gashed the Buckeyes to the tune of 203 and 269 yards, respectively.
Ohio State had shown improvement in the rushing defense as the season progressed, but the early season contests paved the way for Michigan's game plan to out-physical and out-tough Ohio State.
"You saw earlier this year in the game they lost to Oregon, Oregon was the most physical team on the field," Gattis said. "That's the way they lost, and we committed to that recipe, and it paid off."