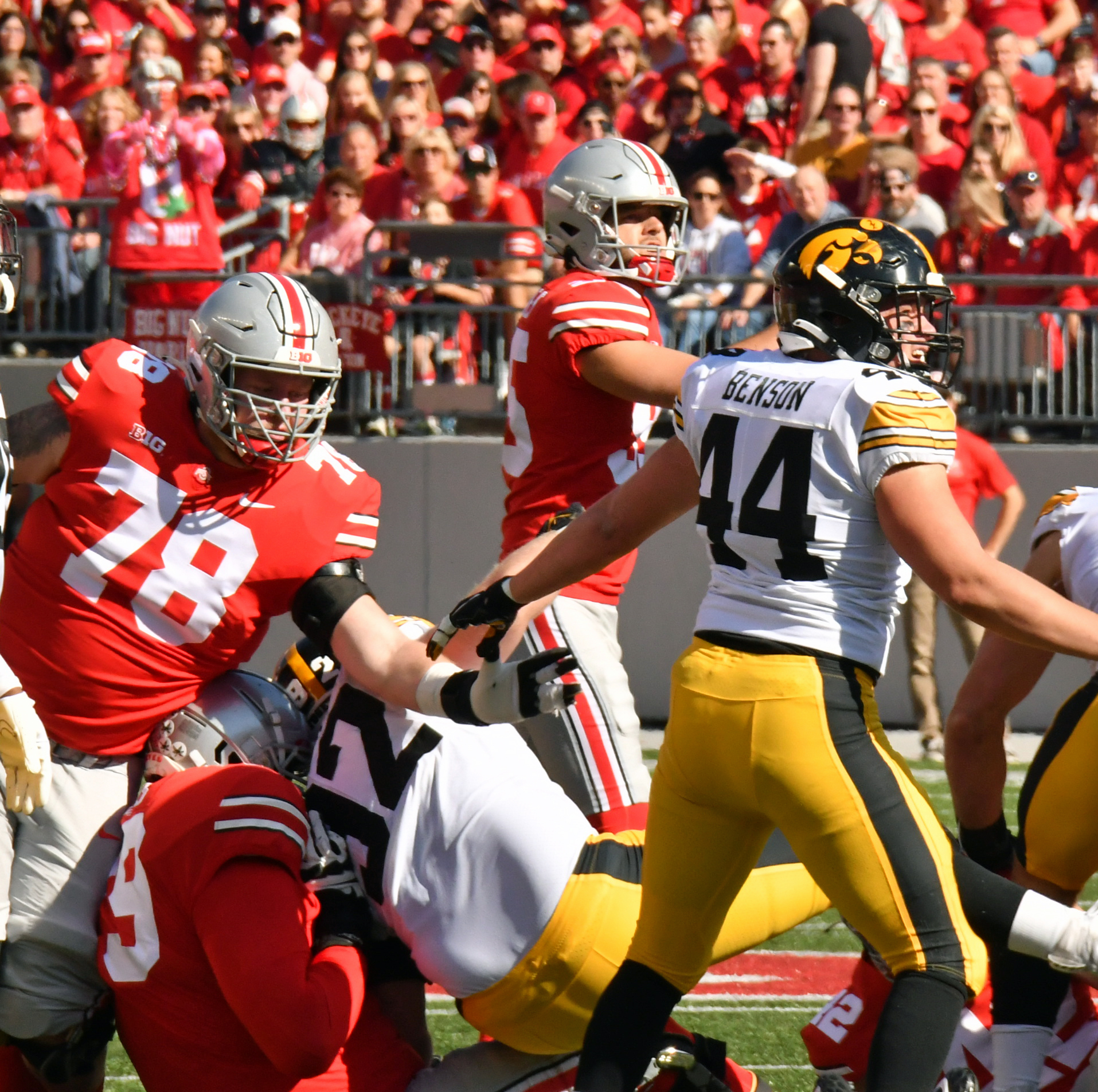 Ohio State kicker Noah Ruggles entered Saturday's contest against Iowa with only three field goals attempted and two makes. Ruggles, however, tripled his field goal makes against the Hawkeyes, drilling all four attempts and earning Big Ten Special Teams Player of the Week honors.
The Buckeyes' offense relied heavily on Ruggles' services during the early stages of the contest, as several of their drives stalled within Iowa territory — opening the door for Ruggles to hit kicks from 46, 41, 35, and 26-yards out during the first half. Ruggles also hit all six of his extra point attempts.
On the season, Ruggles is 6-for-7 on field goals — with his lone miss coming on a 39-yard attempt against Notre Dame. Ruggles has hit on all 47 of his extra point attempts this season and is a perfect 121-for-121 on extra point attempts during his Ohio State career.
Ruggles' four field goals against Iowa matches a career-best set against Penn State and Nebraska last season.
He is the sixth Buckeye to earn Big Ten Weekly honors, joining Marvin Harrison Jr. (Sept. 12 vs. Arkansas State), C.J. Stroud (Sept. 19 vs. Toledo, Oct. 10 vs. Michigan State), Tommy Eichenberg (Sept. 25 vs. Wisconsin) and Miyan Williams (Oct. 3 vs. Rutgers).