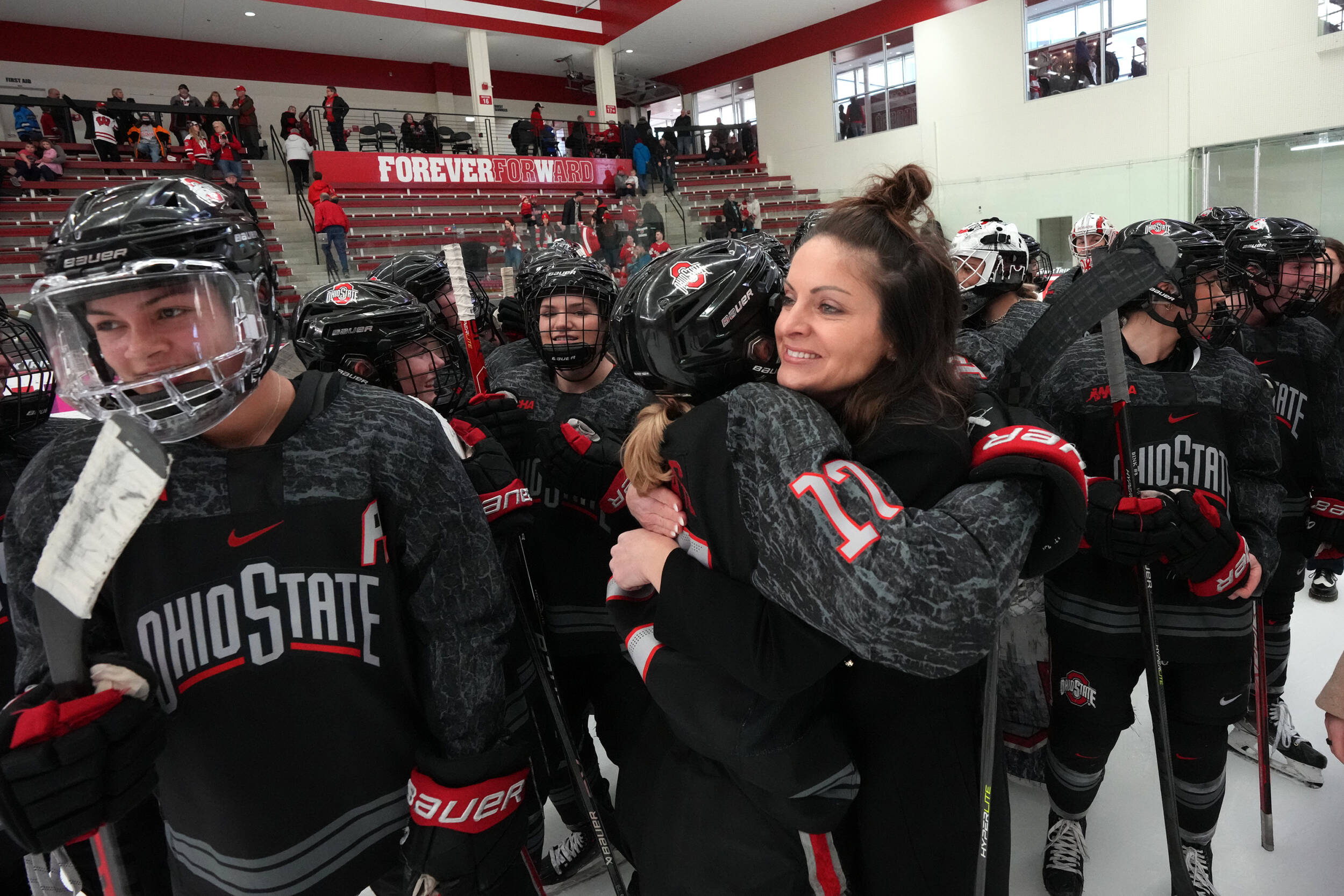 While preparing to play Minnesota Duluth in the semifinals of the WCHA Conference Tournament Friday, Ohio State head coach Nadine Muzerall collected some hardware on Thursday.
The Buckeyes' program leader was named Co-WCHA Coach of the Year alongside St. Cloud State's Brian Idalski.
Ranked No. 1 in the country now and for much of the regular season, OSU hasn't suffered any complacency since winning its first national title in program history last year. Now at 30-4-2 on the season, the Buckeyes received 17 of the 20 first-place votes available in the USCHO poll.
That record includes a 15-4-1 mark against teams currently ranked in the top 15 of the above-mentioned poll. OSU swept No. 4 Colgate earlier in the season and went 4-0 against No. 12 St. Cloud State.
The Scarlet and Gray took the WCHA regular season title with a conference record of 23-4-1, their first regular season crown in school history.
Muzerall is now in her sixth season at Ohio State, boasting a career record of 125-63-17. After taking over a team that held a 10-25-1 record the year before her arrival, she built a national champion in just five years. And the program is built to last too, as she's begun hauling in elite national recruits such as forwards Emerson Jarvis and Sloane Matthews.
Puck drops for OSU against Minnesota Duluth at 2 p.m. Friday.