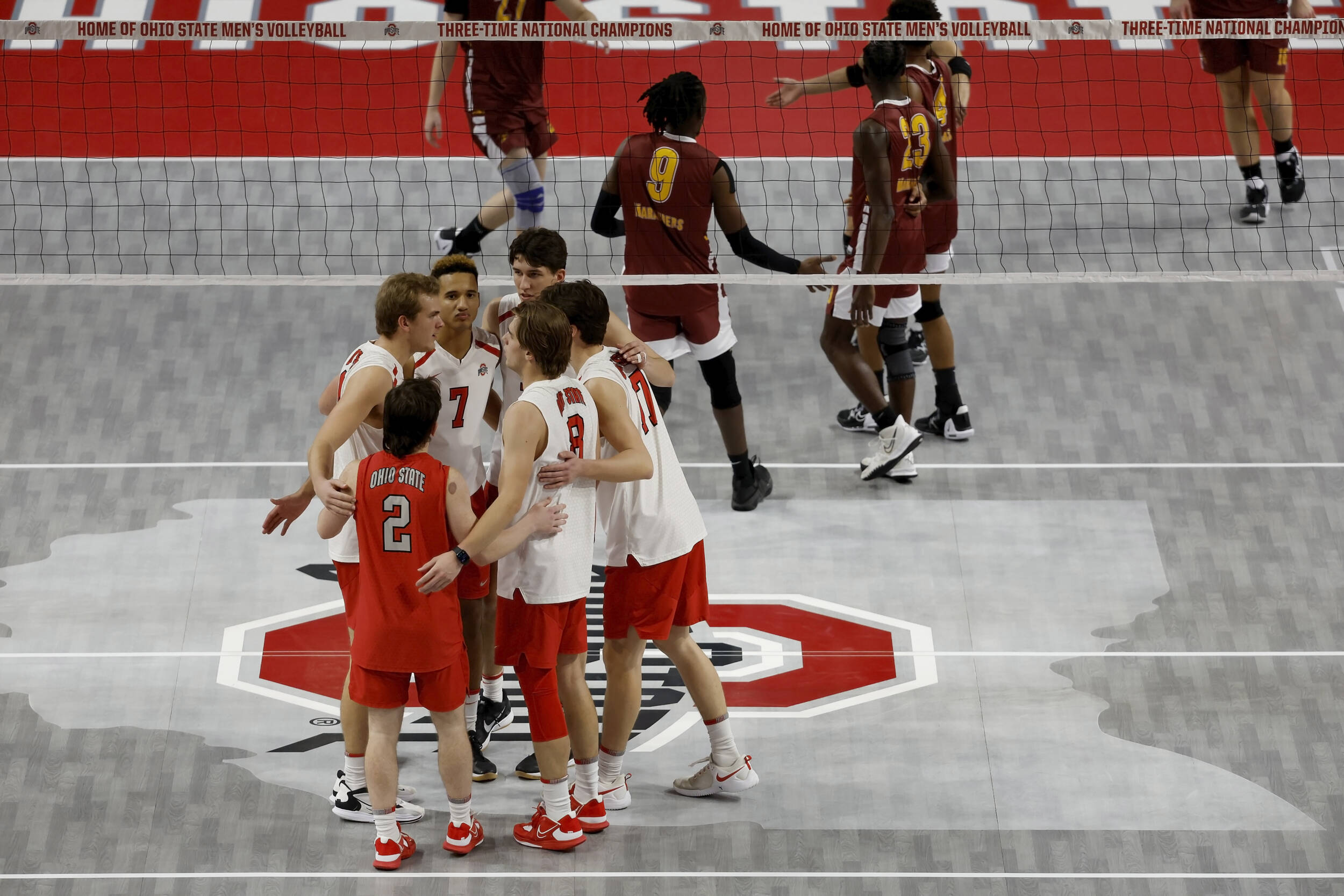 Kicking off conference play with a victory is always a good stepping stone for a team.
That's what the No. 11 Ohio State men's volleyball team accomplished Thursday, knocking off McKendree to improve its record to 8-3 on the season.
The Buckeyes took down the Bearcats 3-1 in Midwest Intercollegiate Volleyball Association play at the Covelli Center in Columbus.
OSU senior middle blocker Samuel Clark paced the match with 21 kills, while junior outside hitter Jacob Pasteur added 14 of his own. Junior setter Noah Platfoot both orchestrated the team's attack with a game-high 43 assists and did the dirty work on defense with a team-high 14 digs.
Set one was the tightest of the match. Ohio State led 19-14 off the back of a few Clark kills, but McKendree stormed back with four straight points to close the gap to 19-18 and force a Buckeye timeout.
The Bearcats eventually evened the set at 21-21 and then 23-23, but back-to-back points from OSU put them ahead 1-0 in the match. Platfoot smacked home the set-clinching kill.
Ohio State's other two set victories weren't quite as nail-biting. The Buckeyes scooped up wins in sets three and four to close the match by 25-18 and 25-21 tallies, respectively.
McKendree got its lone set win in the second by a 25-22 scoreline, punching in the final three points of the frame.
Ohio State returns to the Covelli Center to play Lewis at 7 p.m. Saturday, another conference tilt.