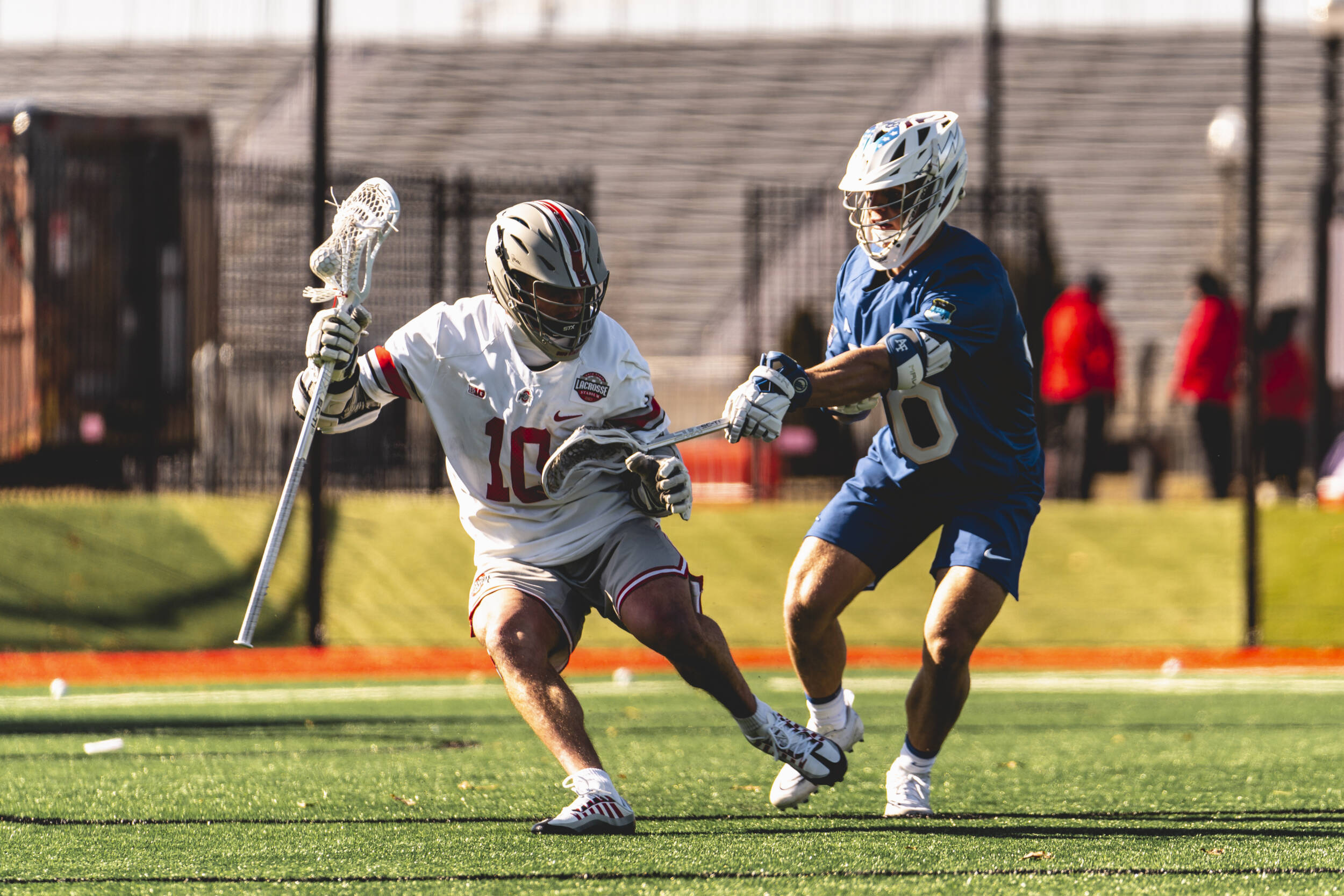 Ohio State men's lacrosse team broke in the new Ohio State Lacrosse Stadium with a win Saturday.
The No. 11 Buckeyes beat Air Force 15-7 behind a trio of hat tricks. It was the first regular season game at the new venue, though the team did play two scrimmages to test out the field prior.
Senior attacker Jack Myers led the way with four goals and five assists. Senior attacker Scott White met his goal total with four of his own, while graduate midfielder Kyle Borda grabbed three goals of his own.
Air Force responded to an ice-breaking goal by Myers with a score from senior attacker Brandon Dodd, but the Buckeyes poured it on from there.
They rattled off five consecutive goals in a 10 minute stretch from the end of the first quarter through the first four minutes of the second, with two each coming from Borda and White as they jumped ahead 6-1.
OSU had already built an 11-4 lead by the time the Falcons strung back-to-back goals together for the first time, with Josh Yago, Luke Vrsansky and Wes Peene stringing a trio together in a span of 2:04 to slice the advantage to 11-7. But four straight goals from Ohio State erased any doubt about the contest's final outcome.
Ohio State sophomore attacker Ed Shean picked up two goals to go with the trio of hat tricks. Senior attacker Jason Knox and senior midfielder Connor Mitchell each added one score.
The Buckeyes next will welcome Cleveland State Feb. 11.