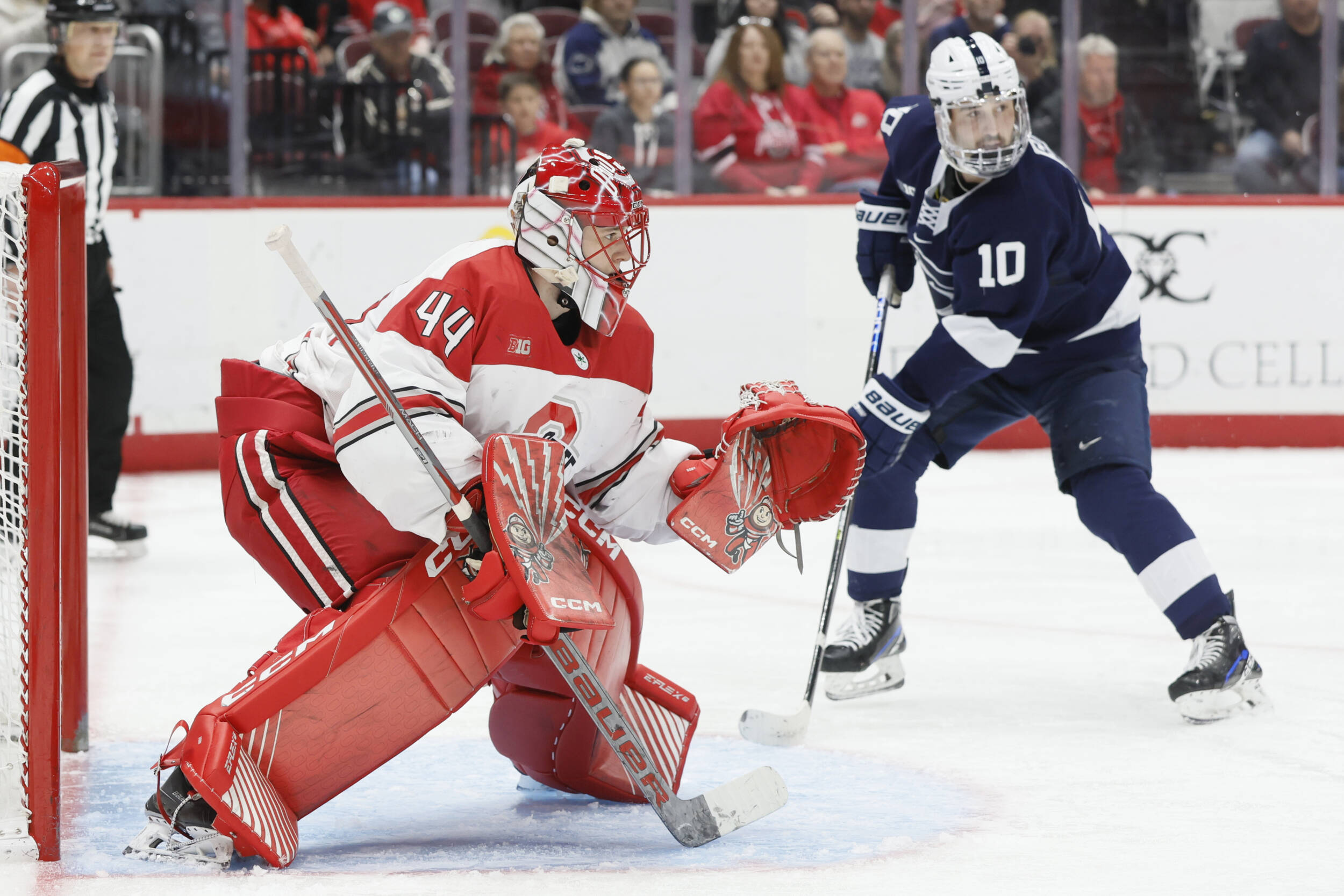 Ohio State men's hockey announced the program's full slate of games for the upcoming season on Monday, with the team looking to build off last season's NCAA Tournament appearance.
The Buckeyes finished 21-16-3 last season with an 11-11-2-0-0-1 record in conference play, and made it to the NCAA Tournament and earned an 8-1 win over Harvard before falling 4-1 to Quinnipiac, the eventual national champions.
This time around, Ohio State will open up the season with non-conferences matchups at Mercyhurst on Oct. 7 and against Lindenwood from Oct. 13-14. The Buckeyes will then begin conference play at Michigan from Oct. 20-21 before resuming non-conference play at Omaha from Oct. 27-28.
Ohio State will then host Michigan State from Nov. 3-4 before traveling to Notre Dame from Nov. 10-11, and then host Princeton from Nov. 24-25. The Buckeyes will then close out the calendar year at Wisconsin from Dec. 1-2, against Minnesota from Dec. 8-9 and against Mercyhurst on Dec. 30.
After finishing out the non-conference slate against Bowling Green from Jan. 5-6 (one home, one away), Ohio State will go through the rest of the Big Ten schedule, hosting Notre Dame (Jan. 12-13), at Minnesota (Jan. 19-20) and Penn State (Jan. 26-7), hosting Michigan (Feb. 2-3) and Wisconsin (Feb. 16-17), at Michigan State (Feb. 23-24) and closing out the regular season against Penn State (March 1-2).
The Big Ten Tournament quarterfinals will then take place from March 8-10, followed by the semifinals on March 16 and the Big Ten Championship Game on March 23.