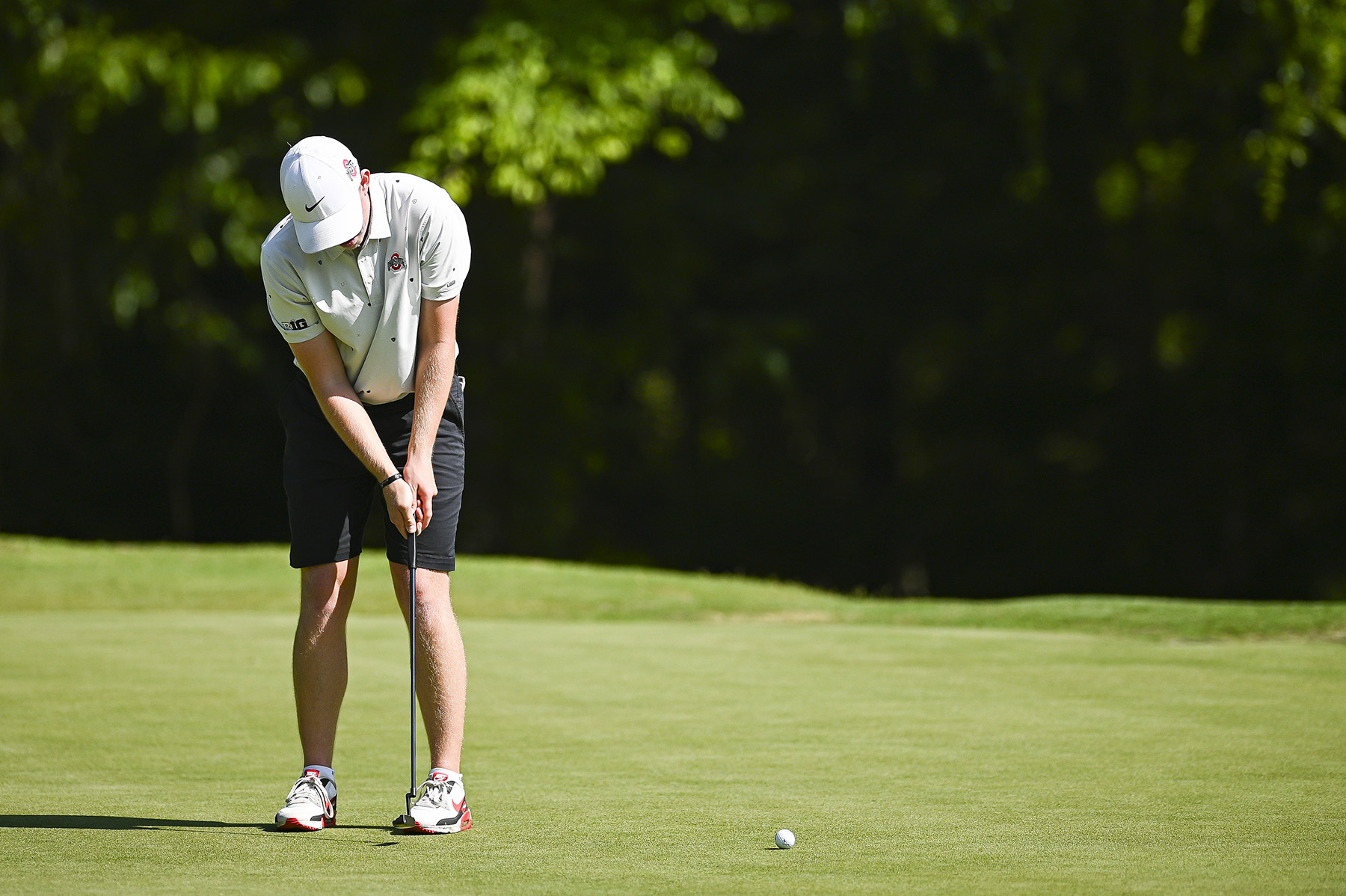 Ohio State golfer Maxwell Moldovan is up for one of the most prestigious awards in all of golf, named to the final watch list for the Fred Haskins Award, given annually to the top collegiate golfer in the country.
Moldovan was named a finalist for the award – which will be handed out for the 53rd time this year – after a spectacular season for Ohio State in which he notched 10 top-10 finishes and seven top-five finishes in just 12 events. He set the program's single-season scoring record in each of his first two seasons with the Buckeyes and is on pace to break it again this season, averaging 70.46 strokes over 35 rounds.
Joining Moldovan on the watch list is Ludvig Aberg (Texas Tech), Adrien Demont de Chassart (Illinois), David Ford (North Carolina), Benjamin James (Virginia), Tommy Kuhl (Illinois), Christian Lamprecht (Georgia Tech), Gordon Sargent (Vanderbilt), Preston Summerhays (Arizona State) and Michael Thorbjornsen (Stanford). The winner will be announced on May 30 on the Golf Channel, voted on by players, coaches, golf sports information directors and select golf media.
Moldovan and Ohio State are competing in the NCAA Championship this week at the Grayhawk Golf Club in Phoenix, Ariz., and are competing in the NCAA Championship for the second consecutive season.