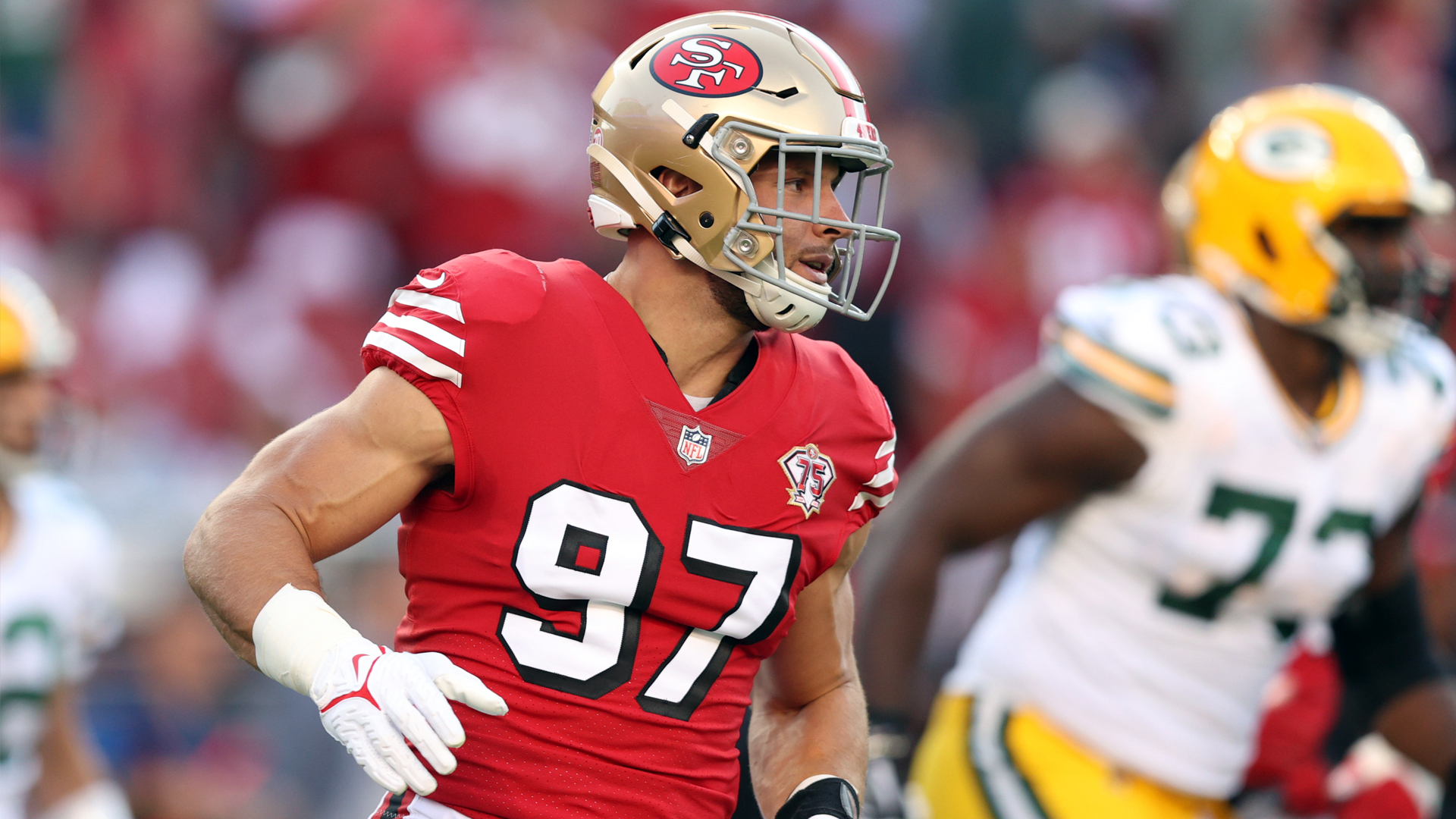 The NFL announced its rosters for the 2023 Pro Bowl this week, and two former Buckeyes made the list.
Washington Commanders wide receiver Terry McLaurin and San Francisco 49ers defensive end Nick Bosa each landed spots on the NFC's list, recognized as among the best at their respective positions.
Bosa's in his fourth NFL season but has already now made three pro bowls, the lone exception being 2020 when he missed 14 games due to injury. In 13 games this season he leads the league with 15½ sacks, adding 41 tackles with 16 tackles for loss.
Under his leadership, the 49ers defense is No. 1 in both scoring and yards allowed, and the team is one win or Seattle Seahawks loss away from clinching the NFC South despite being on its third-string quarterback.
McLaurin will be participating in his first career pro bowl. In 14 games he's piled up 68 receptions for 1,015 yards and three touchdowns. The Commanders are currently in the playoff hunt too, with their 7-6-1 record placing them in the third and final NFC wild card spot at the moment.
Cincinnati Bengals quarterback Joe Burrow, who spent three seasons as a backup at Ohio State before transferring to LSU where he later won a national championship and Heisman Trophy, also made the Pro Bowl for the AFC.