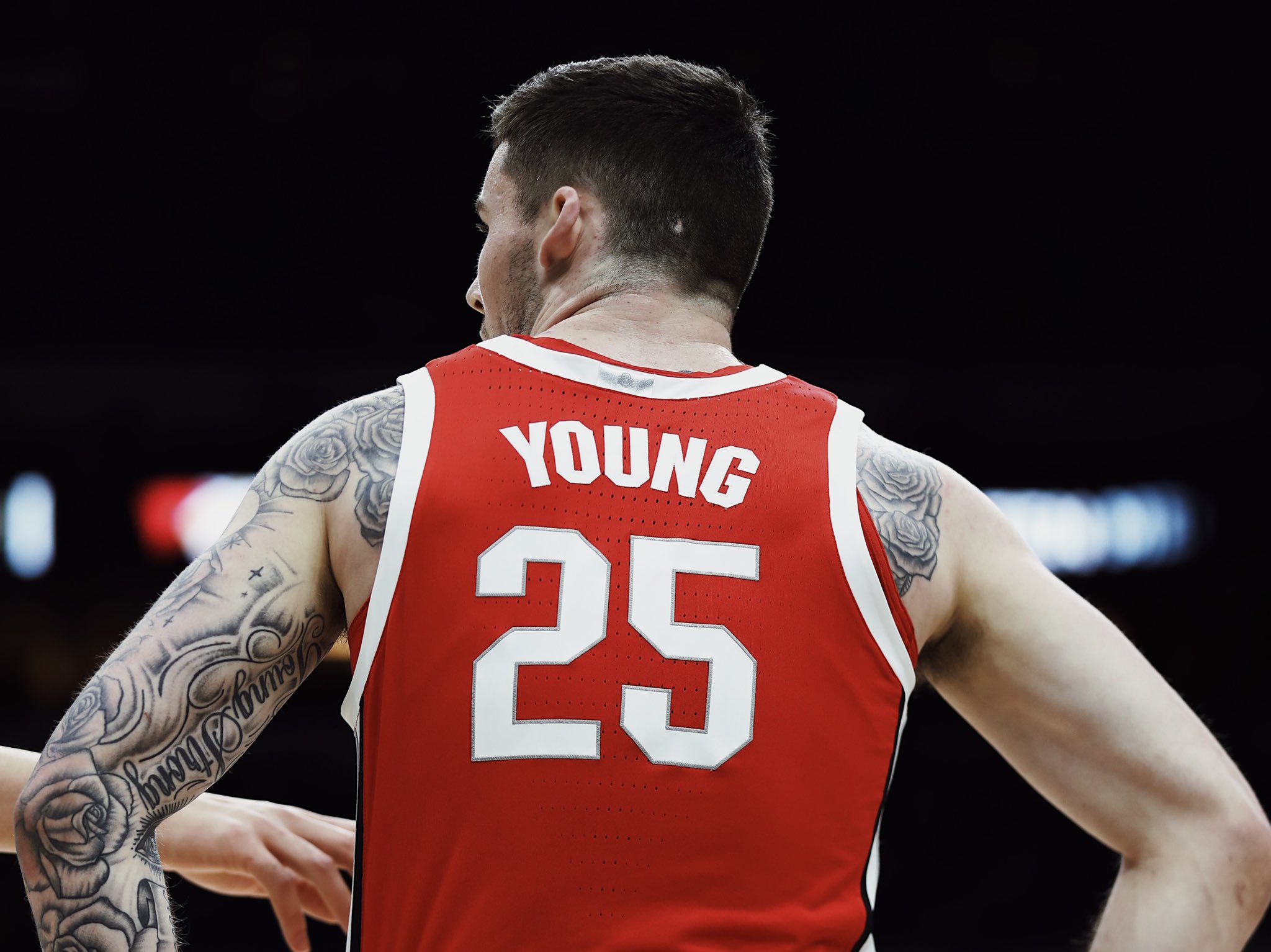 The heart of the Ohio State basketball team is back for one more season. Forward Kyle Young announced on Twitter today that he's taking advantage of the extra season of eligibility extended by the NCAA and returning to Columbus for his fifth season.
Young's true senior season came to a frustrating end for the Massillon native, who missed much of Ohio State's Big Ten tournament run and couldn't play in its first round loss to Oral Roberts because of a nagging lower leg injury and concussion problems. His return means that guard C.J. Walker will be the only Buckeye senior departing this season. If forward E.J. Liddell and guard Duane Washington return, rather than remaining in the NBA Draft pool, Walker will be Ohio State's only loss.
Young averaged 8.6 points per game on 54.3 percent shooting from the field (43.3 percent from 3-point range) and 5.5 rebounds, starting 26 games for the Buckeyes.