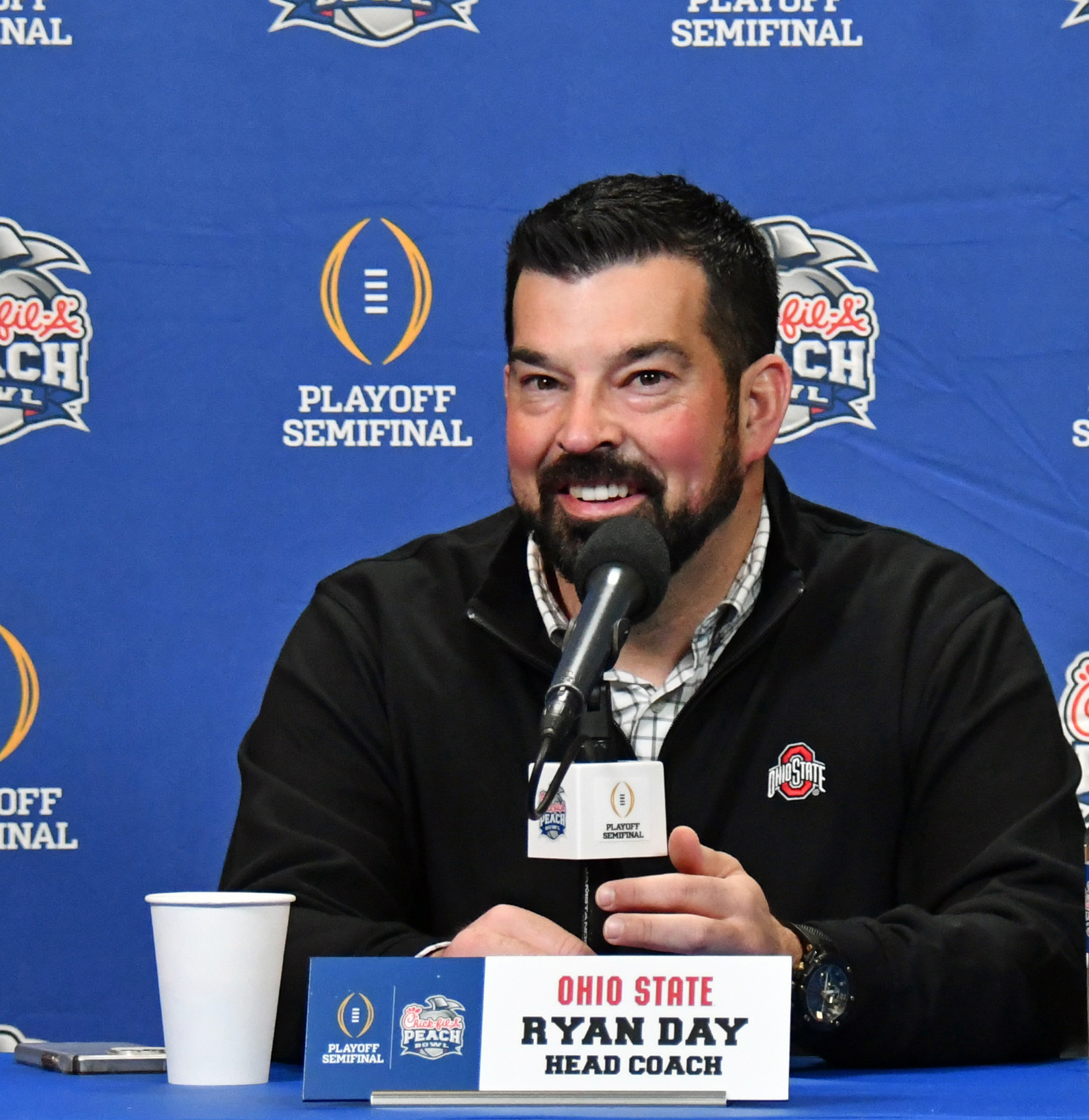 Former Ohio State quarterback and current ESPN analyst Kirk Herbstreit said Monday that, according to pregame production meetings prior to the Peach Bowl, Ohio State head coach Ryan Day will give up play-calling duties next season.
Herbstreit and play-by-play broadcast partner Chris Fowler were the announcers for Ohio State's 42-41 loss to Georgia in the Peach Bowl on Saturday, and as part of broadcasting the game, crews will usually meet prior to the game with the coaches from each team. It was during those meetings, according to Herbstreit, that Day revealed his intentions to step back from calling plays for the Buckeyes.
"Ryan Day mentioned in our production meeting that he's going to stop calling plays next year because he needs to become more of a manger as a head coach," Herbstreit said Monday on ESPN's College GameDay. "When you're prepping a game plan, there's a lot more that goes into it (Monday through Friday) to be ready to call those plays on Saturday, so he's thinking about maybe relinquishing (playcalling duties)."
Day has called plays for Ohio State each of the last five seasons, including the last four as head coach of the Buckeyes. If Day does opt to give up play calling, the responsibility would fall to whomever is hired at offensive coordinator, which is still open following former offensive coordinator and tight ends Kevin Wilson's departure to become the head coach at Tulsa.
Ohio State has several in-house options who could be promoted to offensive coordinator, including offensive line coach Justin Frye, who was an offensive coordinator at UCLA under Chip Kelly, or passing game coordinator/wide receivers coach Brian Hartline, who is viewed as a rising star in the coaching industry.