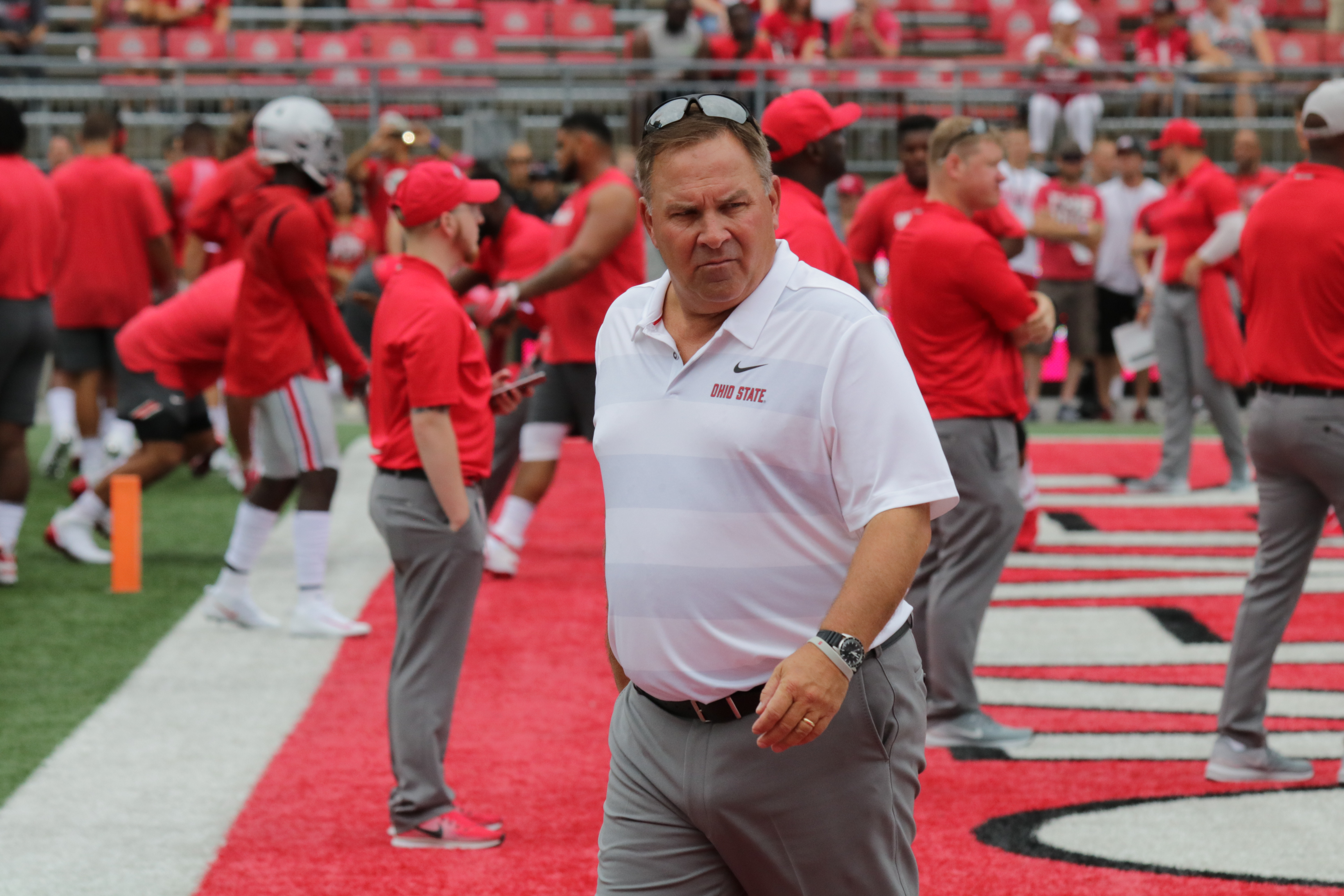 After Ohio State head coach Urban Meyer provided some updates on the Buckeyes during his weekly radio show on 97.1 the fan, offensive coordinator/tight ends coach Kevin Wilson took to the airwaves to provide some of his thoughts. Here's what Wilson had to say:
Kevin Wilson Updates
Wilson says Mark Dantonio "always has a tremendous defense (that) stands the test of time." Spartans are No. 1 in rush defense nationally this year. "As much as anything, it's their culture, it's their attitude. … They force you to be one dimensional."
He noted that Ohio State played a "tremendous game" against Michigan State last year, but similar schemes haven't worked as well against the Spartans this season.
Wilson said Ohio State sophomore tight end Luke Farrell had his "best game" against Nebraska. He had praise for the tight ends and offensive tackles overall. That said, Rashod Berry struggled at times and had a "critical error" that led to a sack of Dwayne Haskins, which ended up allowing Jeremy Ruckert to play a lot in two-TE sets.
He said Ohio State had "another great week of practice" but didn't downplay the challenge of playing against Michigan State's stout defensive front.
Wilson said Joshua Alabi could provide support in the run game as an athletic offensive tackle. Guard Wyatt Davis lined up at tight end at times last week.