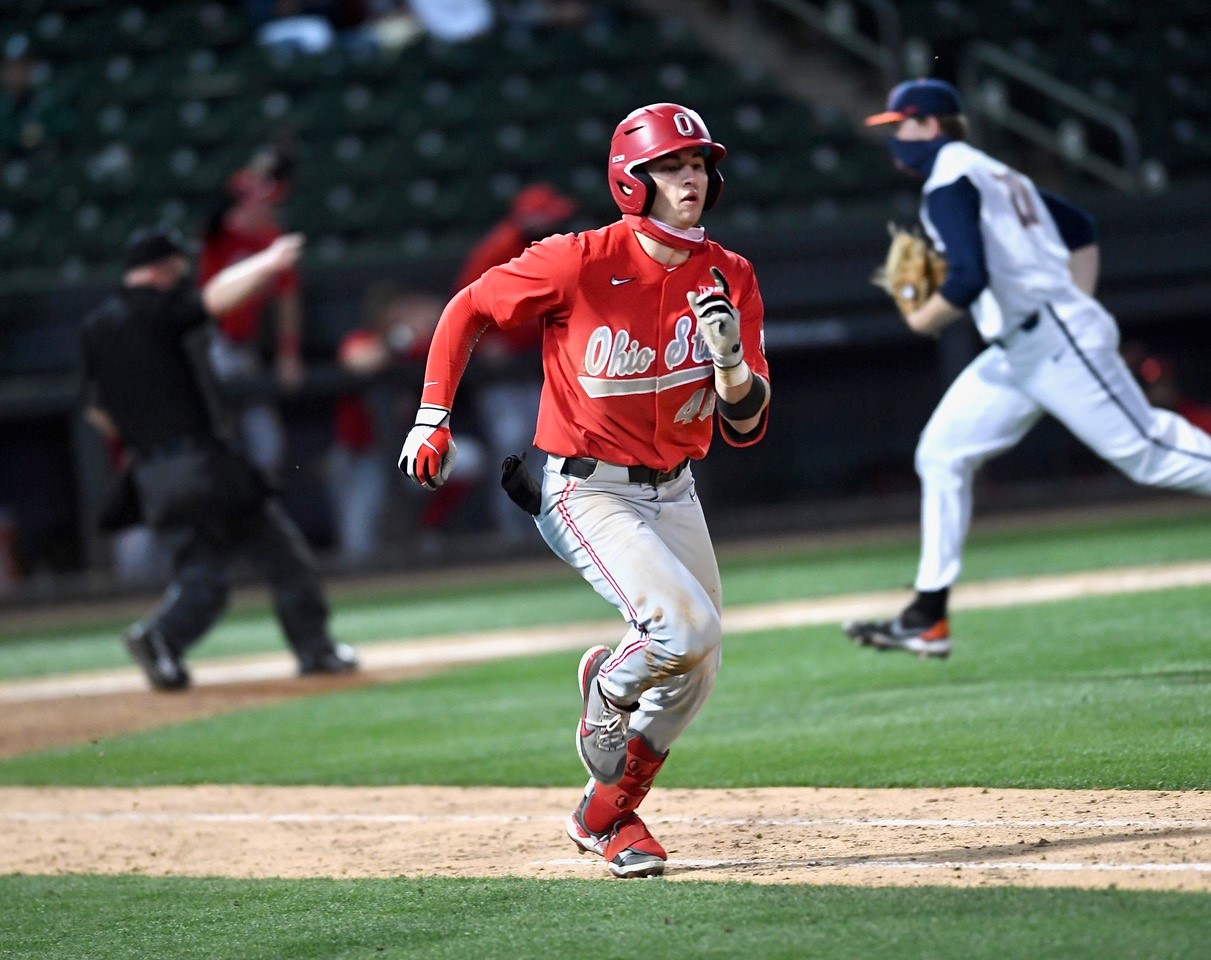 After being selected in the 17th round of the 2023 MLB Draft, former Ohio State outfielder Kade Kern inked his first professional baseball deal with the Atlanta Braves Tuesday.
Terms of the deal were not disclosed for Kern, who will begin his progression through the minor leagues in earnest, likely starting with the team's Gulf Coast League affiliate, the GCL Braves.
Kern started his Ohio State career as a pitcher before spending the past two seasons in center field for the Buckeyes. He posted a batting average of .291 with 15 home runs and 71 RBI in 106 games wearing scarlet and gray.
His best tool, however, might be his speed. Kern swiped 27 bases during his career in Columbus, including 16 swipes this past season. That combined with an on-base percentage that jumped from .354 to .402 from 2022 to 2023 make him a threat to both get on first and create havoc once he's there.
Despite having one season of eligibility remaining, Kern elected to go pro after the 2023 campaign. Now he'll work to one day join the Major League ranks.