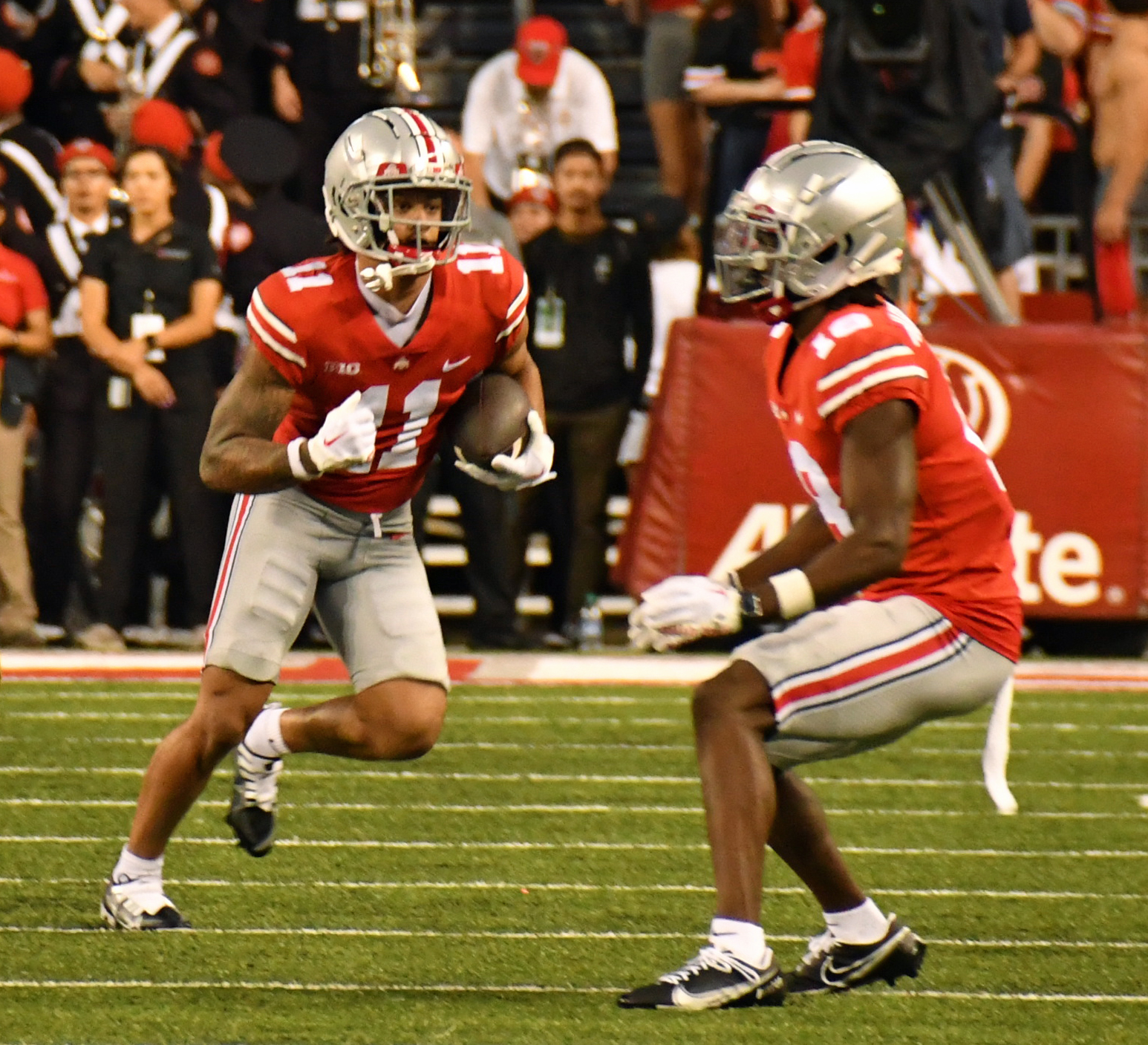 For the second-straight week, third-year wide receivers Jaxon Smith-Njigba and Julian Fleming share game-time decision distinctions. While Smith-Njigba and Fleming are seeking to find the field against Toledo on Saturday, 10 other Buckeyes were listed as unavailable for No. 3 Ohio State's clash with the Rockets.
Both Smith-Njigba and Fleming did not play last week against Arkansas State after undergoing workouts pre-game. Smith-Njigba played briefly against Notre Dame before sustaining an injury during the first half, while Fleming is yet to make his debut this season.
As Smith-Njigba and Fleming will undergo pre-game workouts with the goal of being able to play, 10 Buckeyes — including second-year cornerback Jordan Hancock and graduate linebacker Teradja Mitchell — will be held out against the Rockets.
Alongside Hancock and Mitchell, the Ohio State defense will also be without first-year defensive end Omari Abor, second-year safeties Jantzen Dunn and Jaylen Johnson and second-year defensive lineman Zach Prater. Third-year linebacker Mitchell Melton is also listed as unavailable as he continues to rehabilitate a season-ending injury.
On the offensive side of the football, Ohio State will be without the services of graduate wide receiver Kamryn Babb and third-year tight end Joe Royer. Second-year running back Evan Pryor remains out, as he will be for the entire season, while nursing a knee injury.