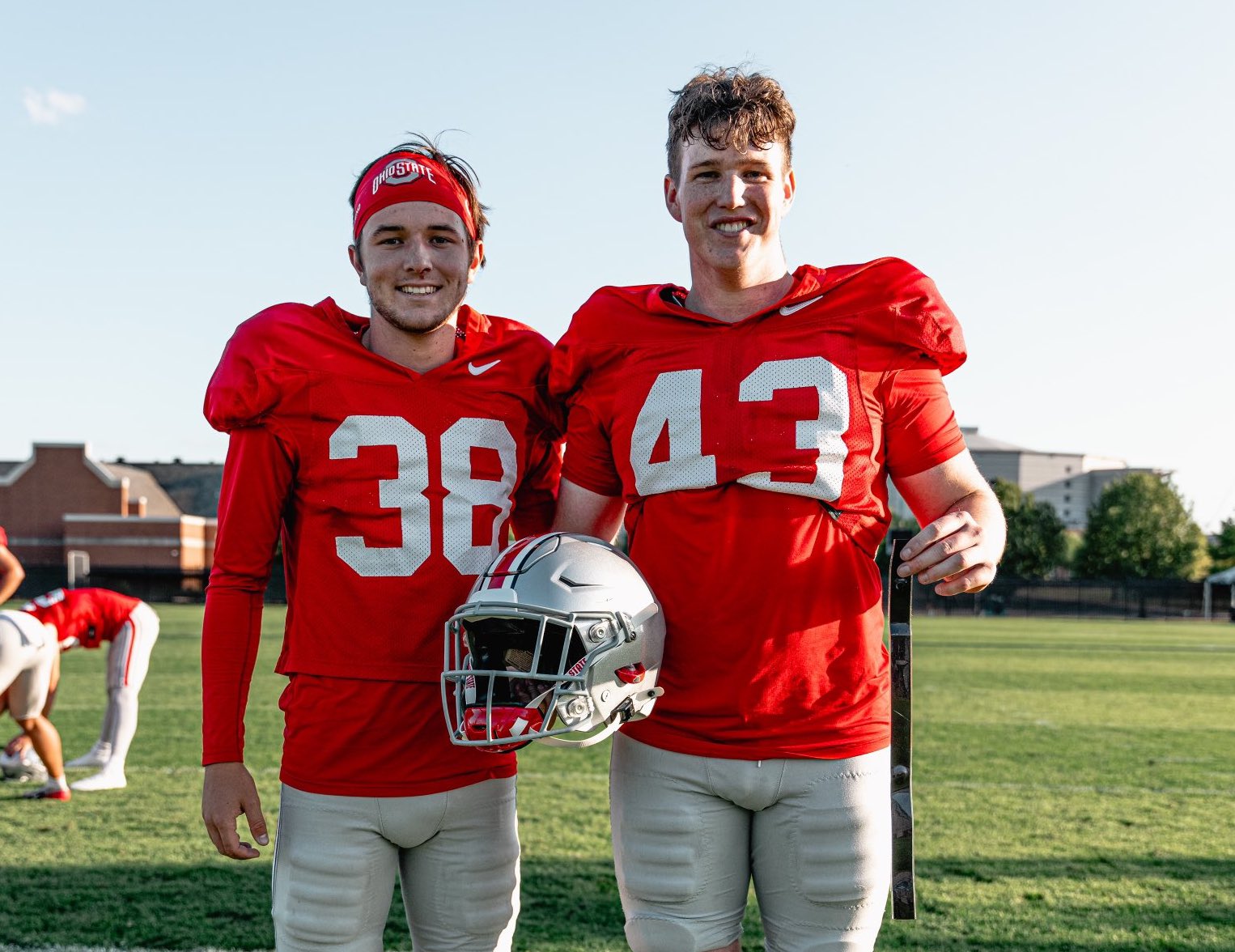 A pair of Ohio State players became "official" members of the team on Wednesday, as long snapper John Ferlmann and safety Brenten Jones each lost their black stripes.
Ferlmann arrived at Ohio State this offseason out of Arizona State and immediately claimed the Buckeyes' starting lone snapper job, and has made an impression on his teammates and coaches.
"He's done a great job coming in and working really hard," special teams coordinator Parker Fleming said during fall camp. "That's the No. 1 job you've got to do is work, and he has. Put his head down and he went to work. He's got some game experience under his belt playing last year at a different school, but he did a really nice job there and we're looking forward to getting started."
Jones joined the team last offseason as a walk-on out of Steubenville, Ohio. He and Ferlmann are the 26th and 27th players to have their black stripes removed since the end of last season, and they are the first to lose their black stripes since the current season began.