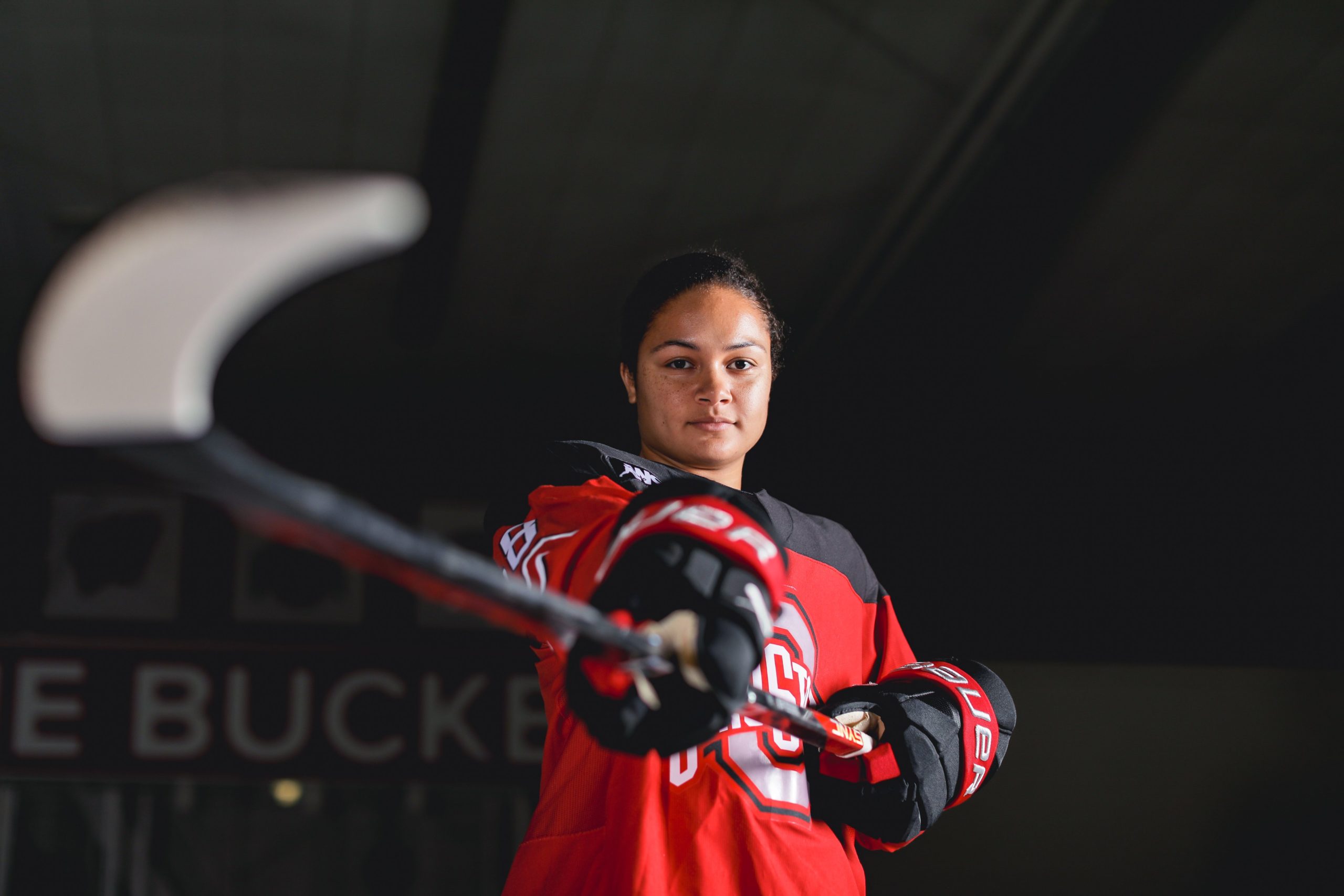 Sophie Jaques has officially been tabbed as the best collegiate women's hockey player in the nation.
Saturday the Ohio State defenseman won the Patty Kazmaier Memorial Award, the most prestigious in the sport, given annually to the best player in the country. She finished as runner-up for the same award a year ago.
"I am extremely honored and humbled to receive the Patty Kazmaier Memorial Award," Jaques said. "I am grateful to be a recipient of an award named after the incredible athlete, scholar and human being, Patty Kazmaier. While this is an individual award, I have been supported by a whole team of people throughout this season and my career at Ohio State, and I owe this all to my coaches and teammates over the last five years. Receiving this award is something I never even could have imagined was possible."
Despite playing the blue line, Jaques has racked up 24 goals this season, ninth-most in the country amongst skaters of all positions. The next best defenseman in the country has 13, which is tied for 78th most.
Jaques is also tied for 14th in the country with 48 points, the next best defenseman having 39. She's blocked a team-high 55 shots on top of her offensive production.
Jaques is the first Ohio State player to win the award, and the second defenseman ever to take home the hardware.
The Buckeyes, with Jaques in tow, will face Wisconsin Sunday in a bid to win their second consecutive national championship.