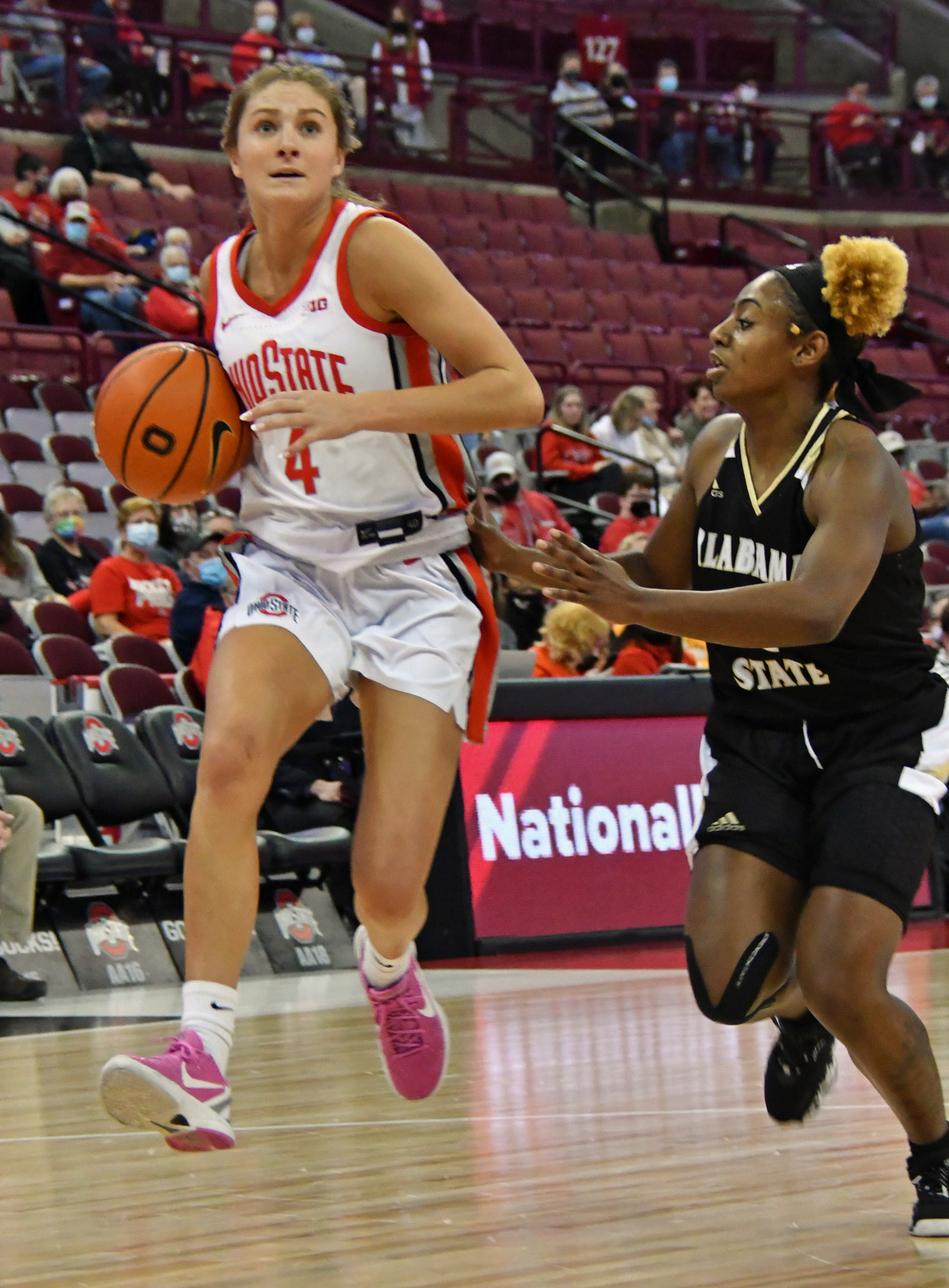 Ohio State junior guard Jacy Sheldon was honored as an Associated Press All-American Honorable Mention on Wednesday.
Sheldon led the Buckeyes in scoring this season with 19.5 points per game on 50.4 percent shooting from the field. She's also averaging 3.6 rebounds and 4.0 assists across 29 games this season, as Ohio State finished the regular season and Big Ten Tournament with a 23-6 record.
In addition to her AP honors, Sheldon was named to the All-Big Ten First Team and All-Big Ten Defensive Team, and also earned a spot on the All-Big Ten Tournament Team after averaging 21.5 points across two games.
Sheldon is the first from Ohio State to earn AP honors since Kelsey Mitchell was honored in the 2017-18 season. This season, she also surpassed 1,000 points in scarlet and gray and recorded double figures in 27 of 29 games.
Sheldon and the Buckeyes, a No. 6 seed in the tournament, will take on either No. 11 Florida State or No. 11 Missouri State on Saturday at 2:30 p.m. on ESPNU.