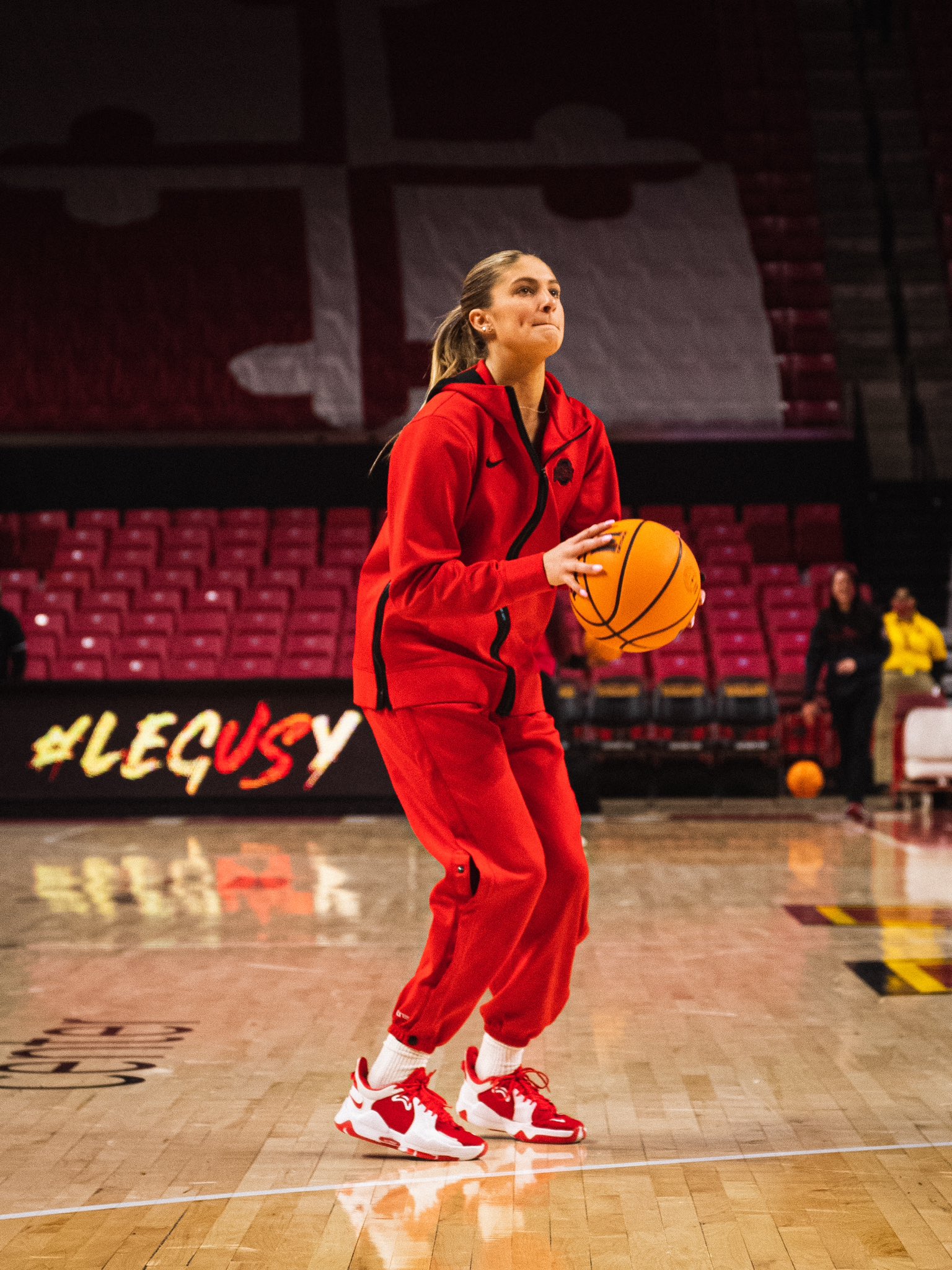 Shortly before the Buckeyes took the court before their eventual 90-54 loss to Maryland on Sunday, it was announced that not only would Sheldon be available for the first time since Nov. 30, but that she would return to the starting lineup for Ohio State.
Sheldon had missed the previous 17 games with a lower-leg injury and her presence had been sorely missed by the Buckeyes who, despite a 19-0 start to the season, would have rather done so with the senior guard on the court.
"There's the obvious impact on the court in terms of her play and how she impacts our team," Ohio State coach Kevin McGuff said. "There's also a psychological lift for the team because they know how good she is and her energy. We play faster on offense when the ball is in her hands, our full-court defense is better."
While McGuff cautioned that Sheldon would be under a minutes restriction once she returned, it wasn't immediately clear against the Terrapins whether the Buckeyes would stick with that restriction.
She played nine minutes in the first quarter and the entire second frame, but she played just six minutes for the remainder of the game as Ohio State fell significantly behind, with little purpose served by keeping her in the contest. She finished with just 5 points on 2-of-8 shooting with five rebounds, three assists and a steal, and was also just 1 of 5 from beyond the arc.
"It felt good. I obviously missed playing with everybody," she said. "We could have played better tonight and had a lot more energy."