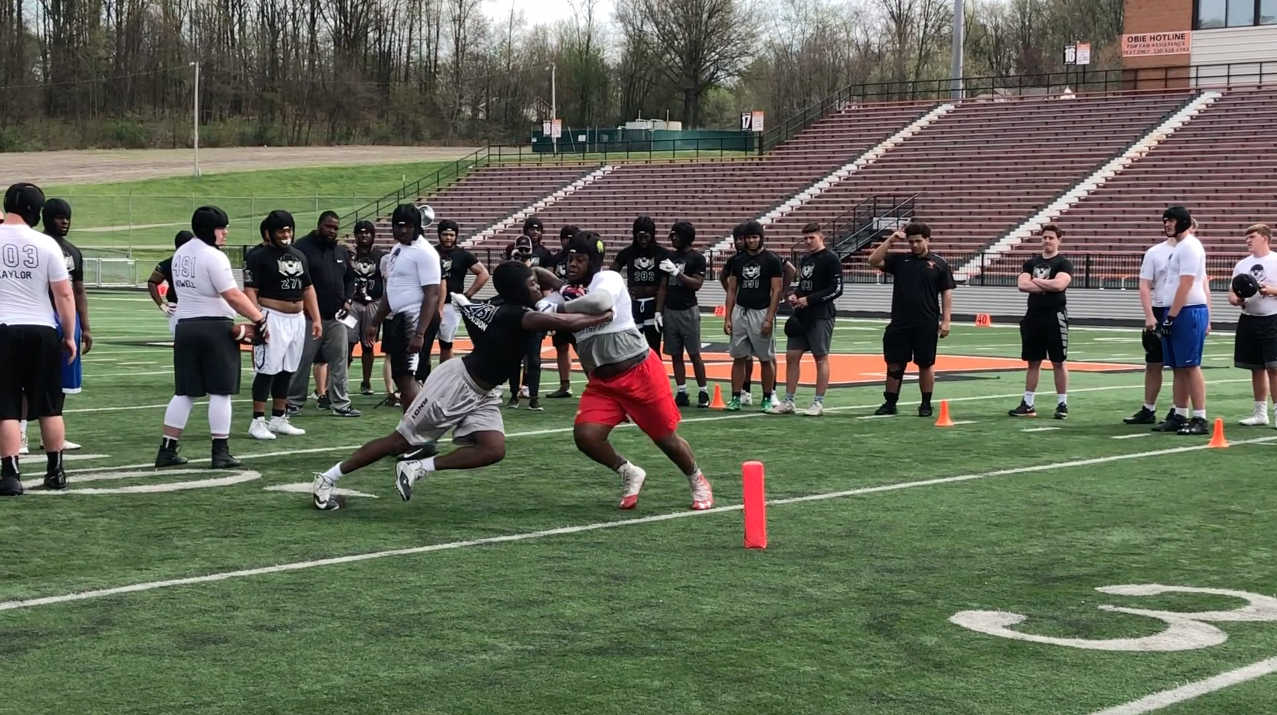 MASSILLON, Ohio — Among the hundreds of players to perform last Saturday at Massillon (Ohio) Washington's Paul Brown Tiger Stadium for The Opening Regional Canton, a handful of Ohio State priority prospects stood out.
In addition to the recruiting updates published over the past few days on the Buckeyes' top targets, BSB captured highlights of three standouts at the camp in the videos below.
Dwan Mathis
Oak Park, Mich., four-star quarterback Dwan Mathis (6-5, 195) flashed his arm strength and athletic frame as one of the best signal callers at the camp. Mathis, who committed Sept. 23 to Michigan State, was offered last Thursday by Ohio State. Whether he was throwing on air or against defenders, Mathis showed spurts of the recent progress the Buckeyes have seen on their way to reentering his recruitment.
Zach Harrison
Lewis Center (Ohio) Olentangy Orange five-star defensive end Zach Harrison (6-6, 240) was hard to miss. From position warmups to one-on-one drills, Harrison showcased his rare size and speed off the line of scrimmage. Rushing off the edge, he flat-out dominated the majority of his reps and solidified his status as a top defensive prospect in the country.
Justin Rogers
Oak Park, Mich., 2020 offensive guard Justin Rogers (6-4, 280) caught the eyes of many when he contained Harrison for a few reps in one-on-one drills. Standing his ground with a strong base and sharp technique, Rogers held his own against Harrison. Rogers won offensive line MVP after his combination of physical talent, technique and instant adjustment to the coaching at the camp was on full display.