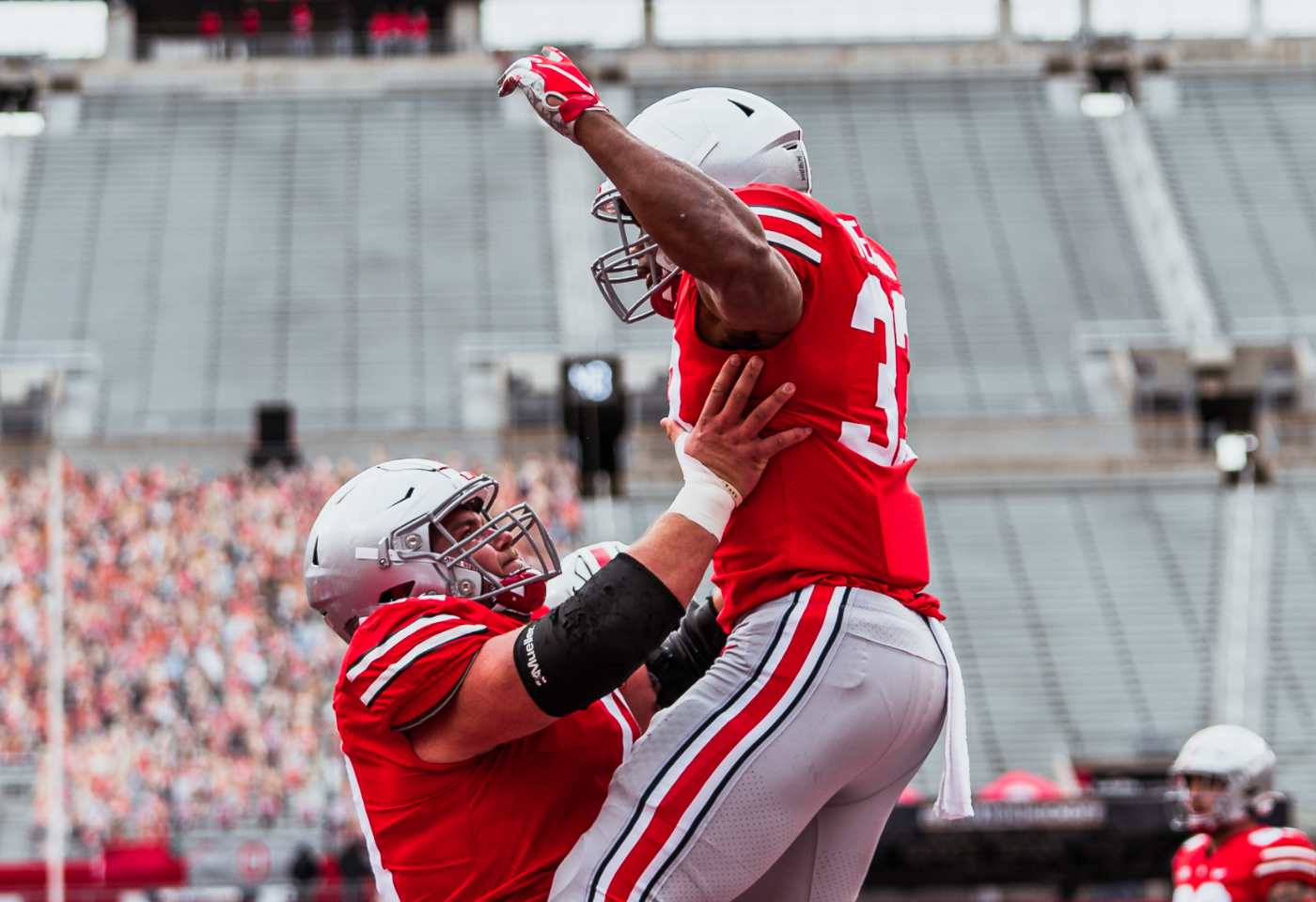 Ohio State opened its 2020 season with a bang on Saturday, registering a 52-17 win over Nebraska in front of a nearly empty Ohio Stadium that created a scene unlike any other in the program's long history.
It was a game dominated by star performances for the Buckeyes, specifically from Justin Fields, Garrett Wilson and Chris Olave in the passing game offensively, but also from defensive tackle Haskell Garrett and cornerback Shaun Wade.
While the final figure certainly played well for the Buckeyes, it was not a perfect showing, and the first touchdown of the season actual went to the visiting Cornhuskers after a snappy opening drive.
Immediately looking for a response, Ohio State found it on a short Master Teague touchdown run that wouldn't have been possible were it not for a crucial fourth down completion from Fields to Wilson earlier in the drive.
A defensive stop returned the ball to the Buckeyes, and Fields wasted no time to find his favorite target again, this time for six points.
While the Buckeyes offense was flying high, the defense seems to still have some issues to work out, because Nebraska had a response of its own to knot the game at 14.
From there, it was pretty much all OSU. Senior defensive tackle Haskell Garrett, less than two months removed from being shot in the face, notched his first sack of the season and helped return the ball to his offense, which promptly rattled off 10 straight points to end the half.
The second half was more of the same. With the defense finding some traction, the offense continued to find the end zone. Fields extended the lead to three scores with a 17-yard touchdown run.
And then the defense helped itself out with a Sevyn Banks scoop-and-score.
The play of the game came all the way in the fourth quarter, with the win pretty much already in hand for OSU, as freshman receiver Jaxon Smith-Njigba made the impossible look routine for his first touchdown as a Buckeye.
Even freshman quarterback Jack Miller got in on the fun, capping the win for the Buckeyes on a score that Ryan Day would later apologize to Scott Frost for, because it came with the win already secured.
Ohio State will take on Penn State at 7:30 p.m. on ABC on Oct. 31.