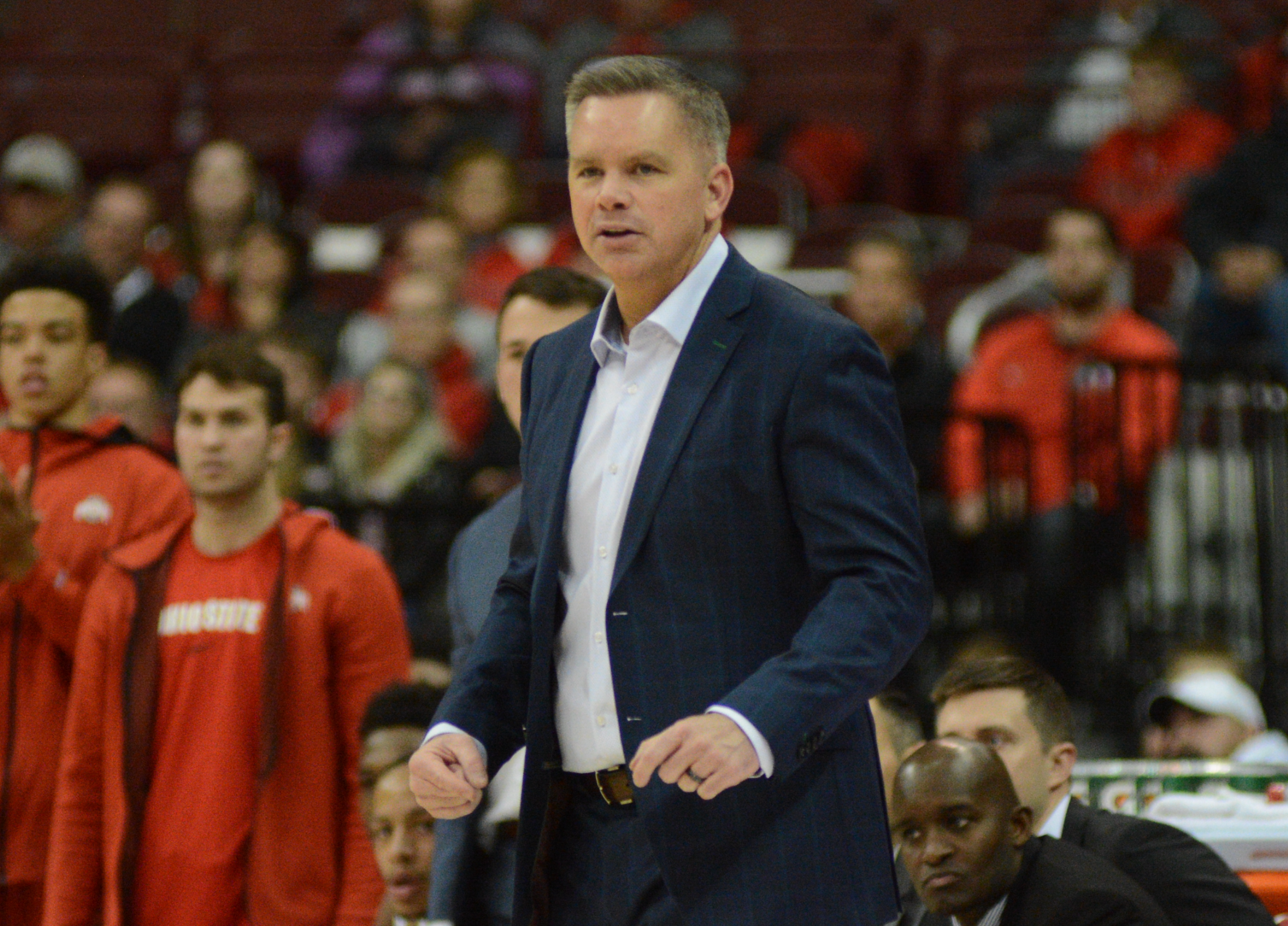 Ohio State head coach Chris Holtmann spoke to members of the media ahead of No. 6 Ohio State traveling to No. 7 North Carolina for a highly anticipated matchup.
Two outstanding teams here on tap with North Carolina and Penn State. Tremendous respect or UNC and Coach Roy Williams — Hall of Fame coach and an even better person.
UNC is young, like ours, and talented, mixing in a few grad transfers.
There is nothing but good things that can come from playing a good team on the road at this point in the season.
Kaleb has got to keep working on finishing and finishing better. We've got to help him work on finishing over the length he'll face. It will be a challenge for him to catch the ball in spots where he can be aggressive. They're really good at using their length to block and alter shots.
Key in transition defense? The things that they do at an elite level are their transition game offensively and offensive rebounding. He's recruited to his style of play. They're always going to be big and physical. His teams are always underrated defensively. They're going to score some in transition and they'll get some offensive rebounds, we have to make sure that's not a determiner in the game.
We were fairly good at transition defense last year and it's been spotty this year. Older teams are typically better in transition defense. We're not there yet and we're not there yet on the defensive glass.
UNC standout freshman guard Cole Anthony has been the central point of their offense and a tremendously talented kid. You can tell he really cares about winning.
You prepare as well as you can as a coaching staff to prepare your players for what's coming. The game sometimes takes a turn, whether they are playing differently, or something that you thought was bothering you is bothering you. It's a lot for your guys leading up to the game. On gameday, we want them to play free.
Similarities between UNC's Cole Anthony and former Purdue standout guard Carsen Edwards? What hurt us in Purdue was that Carsen Edwards got rolling and his team got rolling. 'Against any great player, you try to tell your team, 'It can't be easy for them.'
They've won both ways. They beat Notre Dame with him being the guy clearly. And they won with a more balanced attack. The defensive game plan is centered around making him work.
A lot of guys on the circuit played with or know of him, and obviously know UNC, if you get caught up too much in a one-on-one thing, it takes you away from playing your very best.
It's always a really good environment. Roy Williams has challenged his fans at times to be louder. I don't expect he'll have to challenge him tomorrow night.
Staples of a Roy Williams coached team? Beat him in my fifth game as an interim coach at Butler, since then he's really kicked my fanny. They get better as the year goes on, they always play really, really hard. His teams play together. He's had elite players but they always play together.
Butler's victory over UNC at the Battle 4 Atlantic when Holtmann was an interim head coach? One of the biggest wins I've been a part of — job security was up in the air. That win solidified us as a staff. I know it did from the text I got from my athletic director after the win. He was just really proud.
Penn State is one of the best teams in the country, and the Nittany Lions will be ready to play Saturday, Dec. 7.
Fourth-year junior guard C.J. Walker has been a great leader on a day-to-day basis. Showed great poise against Kent State when the Golden Flashes went on their huge run.
We haven't faced a lot of adversity yet; we haven't been on the road yet.
There have been conversations with junior wing Musa Jallow about the possibility of a redshirt. Still a few weeks away from any decision with that.
It's too early to say we're where we wanted to be as a program. Still just trying to get better on a daily basis.
For four free issues of the weekly print edition of Buckeye Sports Bulletin, no card required, sign up at the link here: http://www.buckeyesports.com/subscribe-4issue-trial/