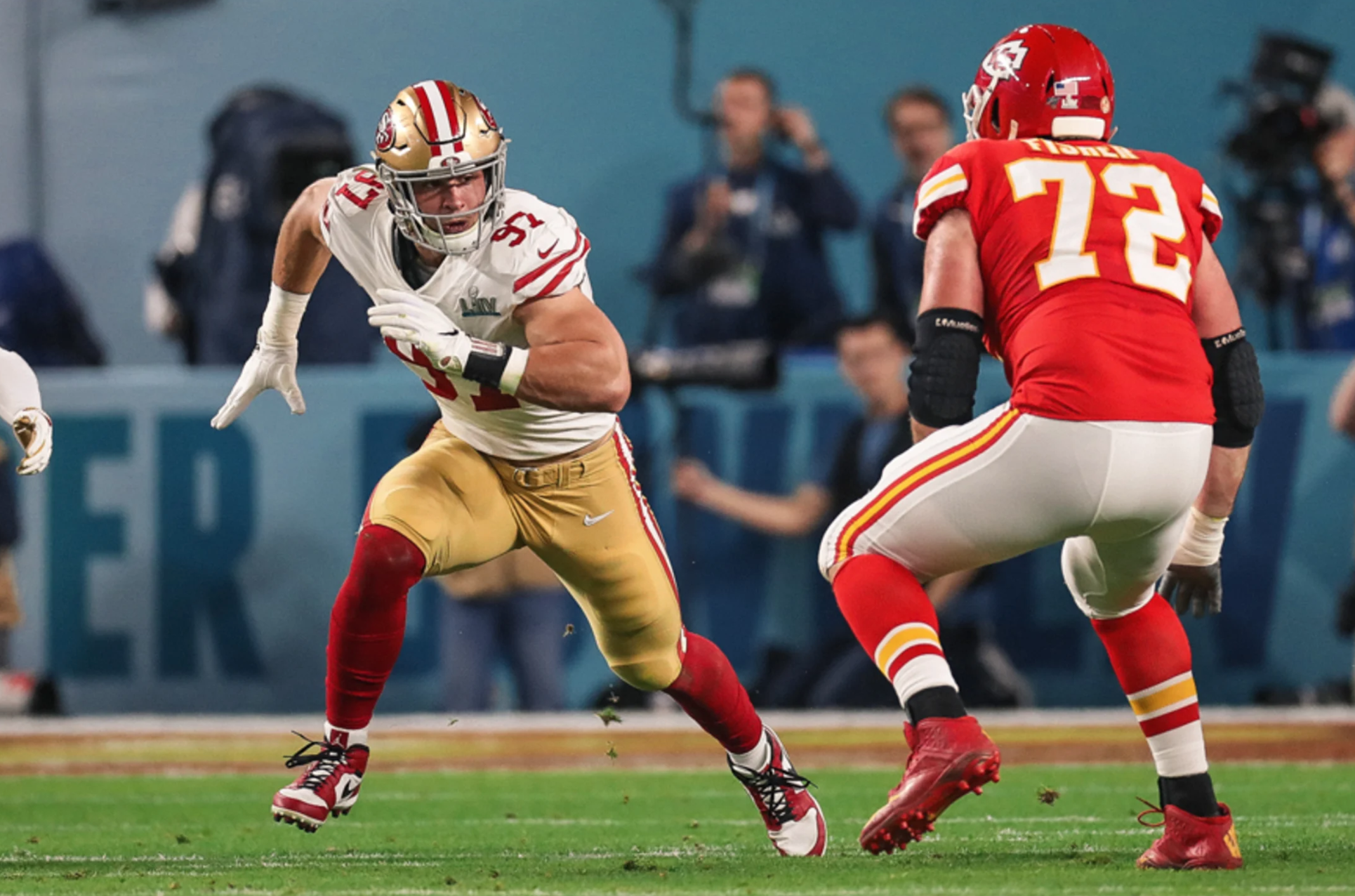 The San Francisco 49ers are quietly on a four-game win streak, including a 3-0 record in the month of November, and few players have had as much of an impact for the team as former Ohio State defensive end Nick Bosa.
As much is proved by the fact that Bosa was named NFC Defensive Player of the Month Dec. 1.
Bosa is currently ranked third in the NFL with 11 1⁄2 sacks and tied for fourth with 13 tackles for loss, but he was particularly effective during the month that contains Thanksgiving. Across three contests he piled up three sacks and 19 total pressures.
Alongside those pass rush statistics, Bosa made five tackles for loss to help contain opposing running games.
His best game of November came Nov. 13 against the Los Angeles Chargers. With the 49ers coming fresh off an off week, Bosa lived in the Chargers' backfield, collecting a sack with four quarterback hits and three tackles for loss.
With Bosa in tow, San Francisco has the NFL's No. 1 defense, both in terms of scoring and in terms of total yardage. The 49ers allow opposing runners just 3.3 yards per carry, the lowest in the league by 0.6 yards. That's the same as the margin between the second-best defense in the category and the two teams tied for 17th.