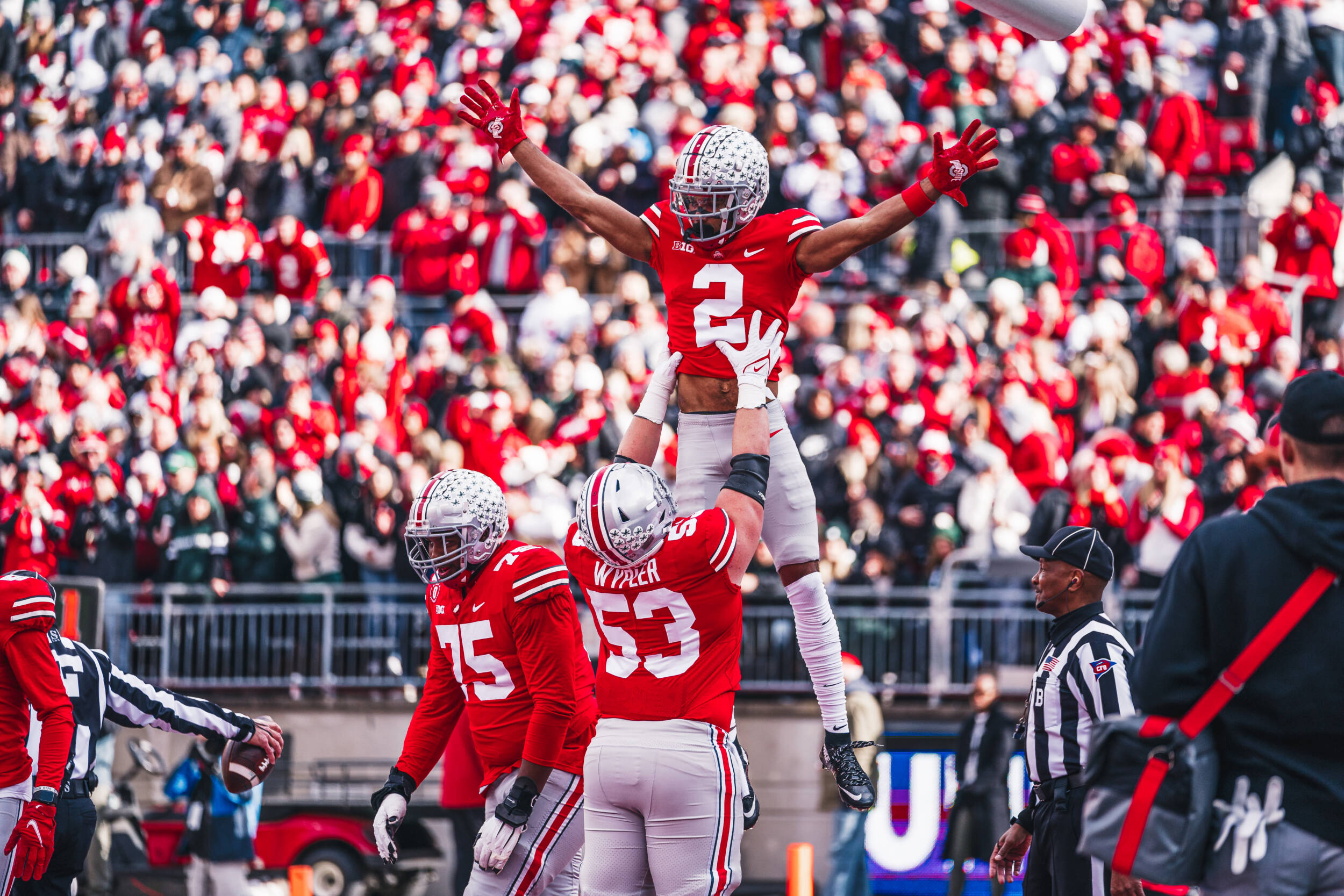 The first month of the NFL season is in the books, and one rookie Buckeye is making a name for himself. New Orleans Saints wide receiver Chris Olave was named NFL Offensive Rookie of the Month for September.
Olave hauled in 17 receptions for 268 receiving yards in the first three games of his NFL career. He was taken by the Saints with the 10th overall pick in the 2022 NFL Draft, and he's rewarding the team so far by leading them in both receptions and receiving yards. Olave has yet to haul in a touchdown, though
Olave faced stiff competition for the award, even from other former Buckeyes. New York Jets wide receiver Garrett Wilson, taken one pick before Olave, leads all rookie receivers with 18 receptions and two touchdowns, though he trails Olave with just 214 receiving yards.
During his four years at Ohio State, Olave caught 175 passes for 2,702 yards and 35 touchdowns, reaching career highs last season with 65 receptions for 936 yards and 13 touchdowns, and led the Buckeyes' receivers in scoring.