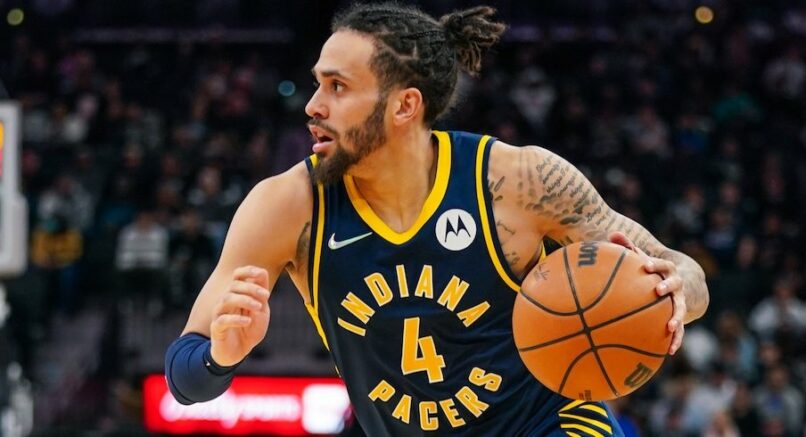 Former Ohio State guard Duane Washington Jr. continues to make the most of a disadvantageous position with the Pacers.
At the end of the season that involved tanking for Indiana, the Indianapolis-based franchise converted Washington to a standard NBA contract, officially adding him to its professional roster.
Washington spent almost his entire rookie season with a two-way deal, allowing the Pacers to move him between Indianapolis and the G-League — an organization for the NBA's developing prospects. Two-way players receive a flat rate that is half of the professional minimum. The contracts also involve non-guaranteed money, meaning the player can be released at any point and not receive their full salary.
The Pacers signed Washington after he went undrafted in the 2021 NBA Draft last summer. He appeared in 46 games with the Pacers, including seven starts. Washington averaged 9.6 points on 39.4 percent shooting in those contests and a 36.6 mark from three-point land. He also added 1.8 assists and 1.8 rebounds per game.
Washington shined bright in multiple outings, scoring more than 20 points in four games. His best performance was a 21-point game where he made a Pacers rookie record seven three-point attempts. Washington also contributed a 22-point night against the Dallas Mavericks, where he made 9-of-17 shots, including 3-of-6 attempts from deep, with three rebounds and three assists.