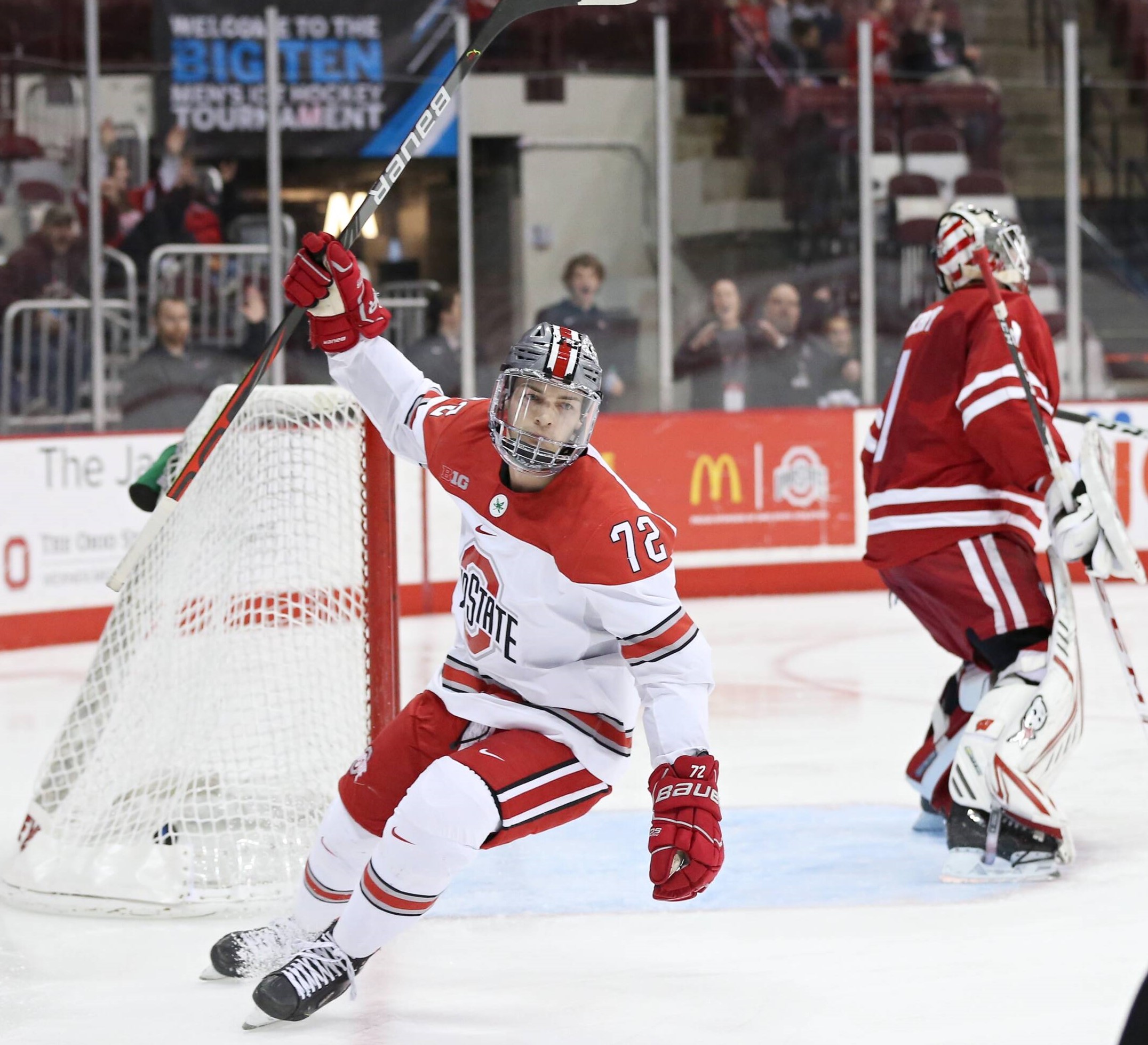 Former Ohio State men's hockey forward Carson Meyer signed a one-year, two-way contract with the Columbus Blue Jackets over the weekend, allowing him to split time between the Jackets and their American Hockey League affiliate in Cleveland.
Meyer, who was drafted by the organization in the sixth round of the 2017 NHL Draft, made his debut for the team in the 2021-22 season, and has since appeared in 27 games with one goal and three assists. He has spent the majority of his time in the organization with the Cleveland Monsters in the AHL, registering 34 goals and 39 assists over 117 games across the last three seasons.
Prior to his professional debut, Meyer played in 137 collegiate games between Miami University and Ohio State from 2016-20, totaling 42 goals and 47 assists. During his time with the Buckeyes, he had a four-goal outing against Wisconsin on March 6, 2020, the first in the program since Feb. 29, 1992.
According to The Athletic's Aaron Portzline, Meyer's one-year deal is worth $965,000, with $775,000 from the NHL and $190,000 from the AHL, with $210,000 of that guaranteed.