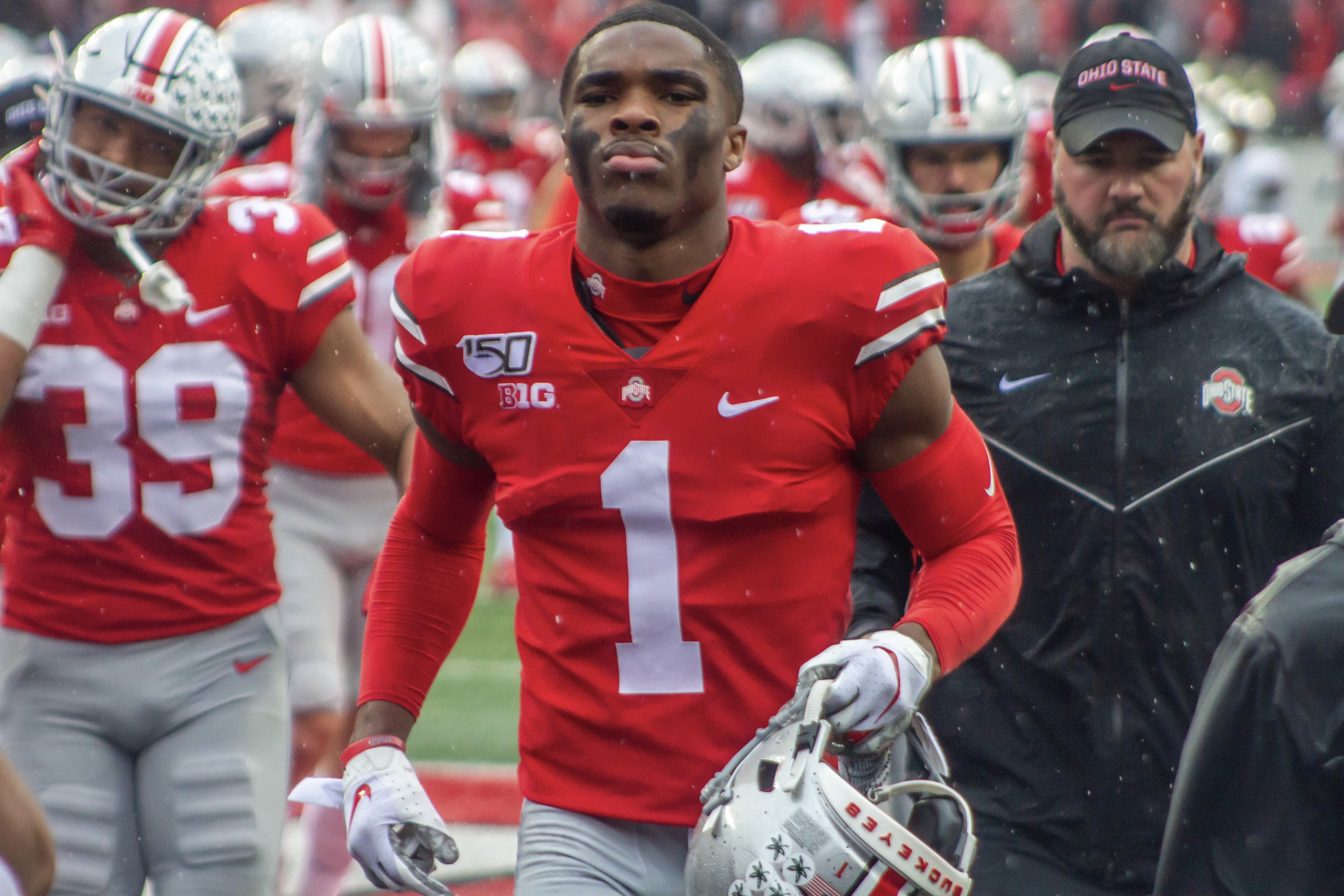 Former Ohio State cornerback Jeff Okudah will reportedly have a new home during the 2023 NFL season.
Okudah was traded by the Detroit Lions to the Atlanta Falcons for a fifth-round selection on Tuesday, departing the team that drafted him No. 3 overall in the 2019 NFL Draft, according to ESPN's Field Yates. Across three seasons with the Lions, Okudah tallied 124 tackles, 10 pass breakups and a pair of interceptions.
During his three seasons in Detroit, Okudah battled several injuries which greatly hindered his ability to stay on the field — especially his first two campaigns. His rookie campaign was cut short after he sustained a groin strain during a Week 11 loss to the Carolina Panthers, and his sophomore season was derailed when he suffered a ruptured Achilles in the season opener and missed the final 16 games of the season.
Okudah enjoyed relative health during the 2022 season, playing 15 of Detroit's 17 games while amassing a career-high 73 tackles and seven pass breakups. He also scored his first-career touchdown at the NFL level with a pick-six against former Ohio State teammate and Chicago Bears quarterback Justin Fields on Nov. 13, 2022.
Now in Atlanta, Okudah will likely slot in as one of the Falcons' top cornerbacks with A.J. Terrell and Casey Hayward owning the starting spots last season.