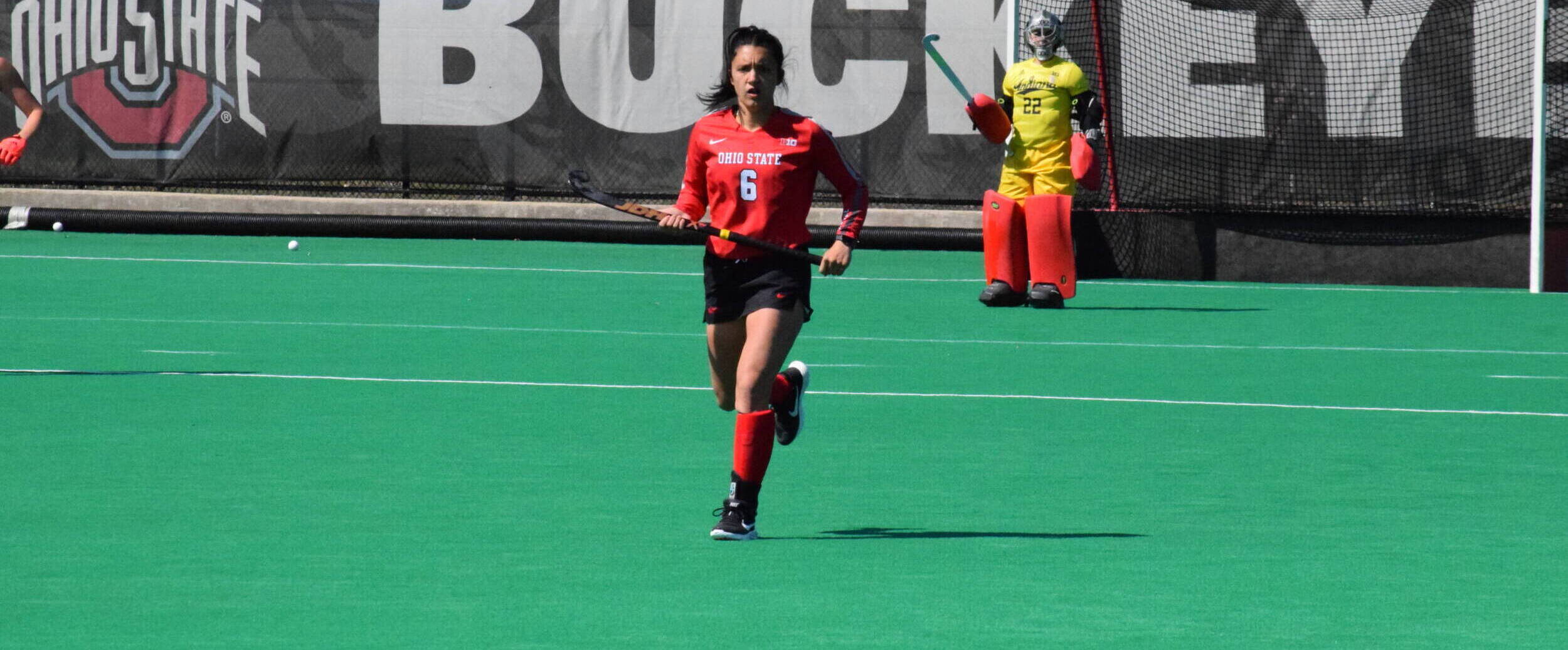 Ohio State sophomore field hockey star Mackenzie Allessie was honored this week by the Big Ten conference after her performance in Ohio State's two-game sweep of Indiana over the weekend. Allessie was selected as the Big Ten's offensive player of the week.
Allessie was the unquestioned leader of the Buckeye offense against the Hoosiers. She had hat tricks in both games and tallied up six of Ohio State's 11 goals in the series. The Pennsylvania native has 19 points on the season to lead the Buckeyes.
She impressed her head coach last season as well, when she broke onto the scene as a true freshman.
"I think it's showing on the field, in competitive games, she wants to compete, she wants to win and she wants to be a big force on our team," head coach Jarred Martin told BSB during the 2019 season. "You see her on the field, she's helping her team out, coaching them, but then off the field, it gives her a knowledge of what she thinks she can do to help this team be the best. If it's encouragement, she's a great personality off the field. She's very mindful of connecting with her teammates and feeling a part of it, which I think sometimes is tricky as a freshman. You're coming in, there's a lot of transition, it's not natural for you to want to step in and take ownership of situations right off the bat. For her to step in and lead by example so early is a testament to the experiences she's had so far."