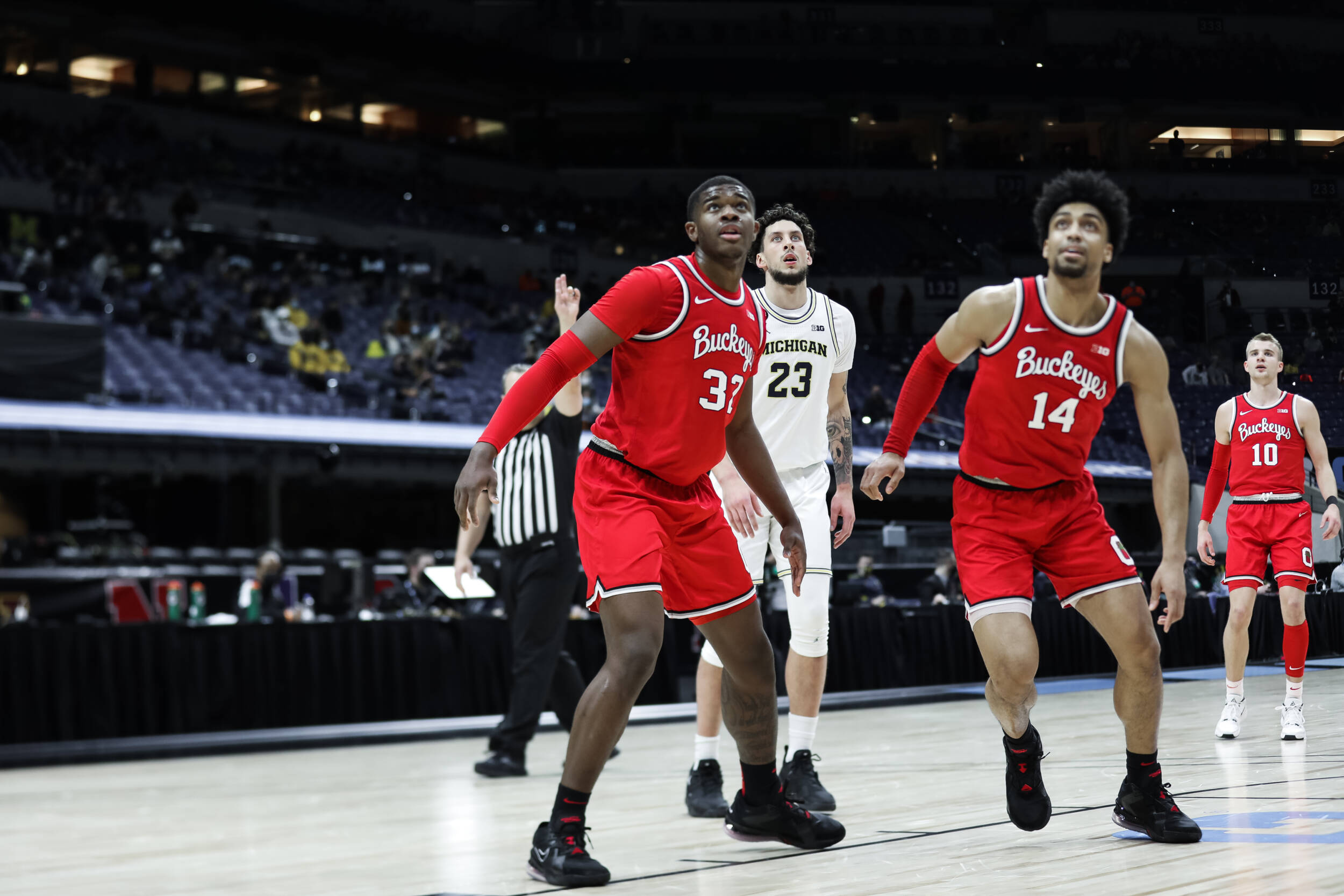 Ohio State knew that it was getting one of the nation's best power forwards back when E.J. Liddell announced his intentions to forgo the NBA draft and return to Columbus for his junior season in early July, but it got a little extra confirmation today. The Illinois native was picked to the Karl Malone Power Forward of the Year Award Watch List by the Naismith Memorial Basketball Hall of Fame.
He's one of 20 candidates on the initial list, which is determined by a national committee of top college basketball personnel – though it has little bearing on the actual award winner at the end of the season. The list will be trimmed to 10 players in January and then five in late February. The winner is selected by Malone and a Hall of Fame committee in March.
Liddell is one of four Big Ten power forwards to crack the list, alongside Indiana's Trayce Jackson-Davis, Maryland's Donta Scott and Purdue's Trevion Williams.
Alongside Liddell in the frontcourt, senior small forward Justice Sueing was selected for the Julius Erving Small Forward of the Year Award Watch List a day prior, along with, among 19 others, Michigan's Caleb Houstan and Ron Harper Jr. of Rutgers.
Liddell averaged 16.2 points per game and 6.7 rebounds a year prior while Sueing added 10.7 points and 5.5 rebounds of his own.